THE majority of Unipet gas stations closed today due to financial issues, but National Petroleum (NP) is assuring that its service stations can adequately supply the fuel demand.
"NP has service stations throughout the country, even in Moruga, Icacos, Maracas and Toco. So motorists can be assured of an adequate supply and NP service stations would be able to pick up the slack from whatever disruptions there is," NP chairman told the Express this morning.
"So there is no need to worry about a fuel supply. There is no need to panic-buy because when you panic-buy you create a problem in the system in that if the stations run out of fuel due to panic-buying we might not be able to get them restocked immediately. It may take some time, as all our deliveries are programmed," he pointed out.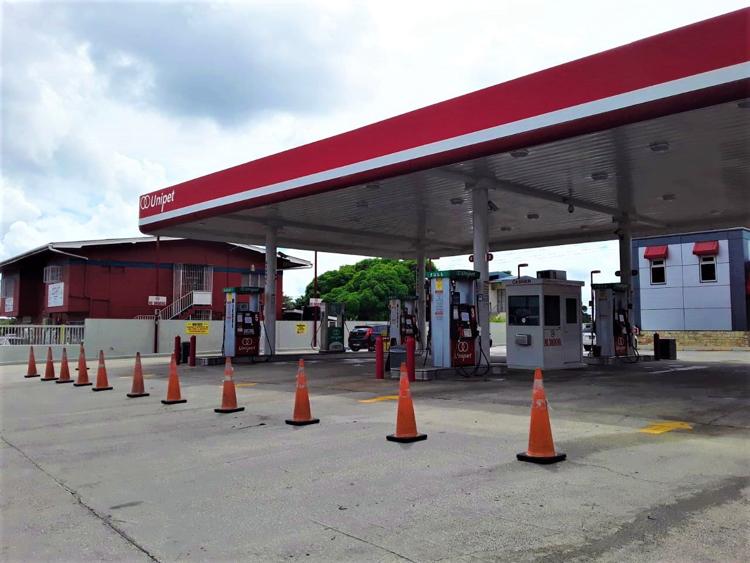 Rumours of gas stations shutting down today were dismissed by NP yesterday.
However, this morning, Unipet chief executive officer Dexter Riley confirmed that the majority of Unipet's 25 service stations stay closed today.
He could not say if they will reopen tomorrow.
Riley said Unipet has been struggling to stay afloat for the past four years, following the increase in the green fund levy and business levy.
The levies are paid based on gross revenue.
Riley said over the last four years these additional tax payments amounted to close to $200 million.
Further compounding the financial problem, he said, were stagnant retail profit margins.
The re­tail prof­it mar­gin for Su­per and Pre­mi­um Gas is 22 cents per litre and the mar­gin for diesel and reg­u­lar gas is 17 cents per litre.  
"We had an adjustment in margins in 2017 of five cents, but the price at the pump went up at the same time and sort of neutralised the impact," Riley said.
"Private sector players have been burdened with a lot of overdrafts and financial charges to be able to secure fuel. A lot of our network dealers have been requiring increasing credit because they just don't have the cash to pay. We have also been impaired. Our working capital has been impaired, meaning that our expenses exceed our income and we couldn't continue to support the increasing need for larger and longer credit terms," he explained.
"So as a company we had to start to manage our costs and manage our operations," he added.
Riley noted that a year ago the company sought to cut expenses by reducing headcount and closing two stations, one in Siparia and the other in Sangre Grande.
"We remain committed to our customers. We regret this deeply and we are prepared to work with everyone, including the Ministry of Energy, to find the proper solution as quickly as possible," he said of the closure of stations today.
As to whether Unipet stations are expected to reopen tomorrow, he said:
"We are committed to trying to reopen tomorrow but as things progress we will deal with the issue."