Commissioner of Police Gary Griffith is responding to a report in today's Express in which a former
Commissioner of Police said that police officers were breaking the law by wearing camouflage.
Griffith said that in total contrast to the false and misleading claims, the law in the Defence Act Chapter 11:01 Section 99, states " a person not serving in the TTDF, shall not wear such
uniform, without the Minister's permission".
'"The Commissioner of Police has acquired the necessary approval from the Honourable Minister, allowing elite units to wear this uniform on a trial basis", according to the statement issued today.
Griffith said that in years gone by, certain Elite Units have been wearing the exact camouflage uniform whilst securing the President and Prime Minister, that being the MOPs; possibly without the Minister's permission.
"Therefore, this same ex-CoP needs to explain why the law may have been broken under his watch".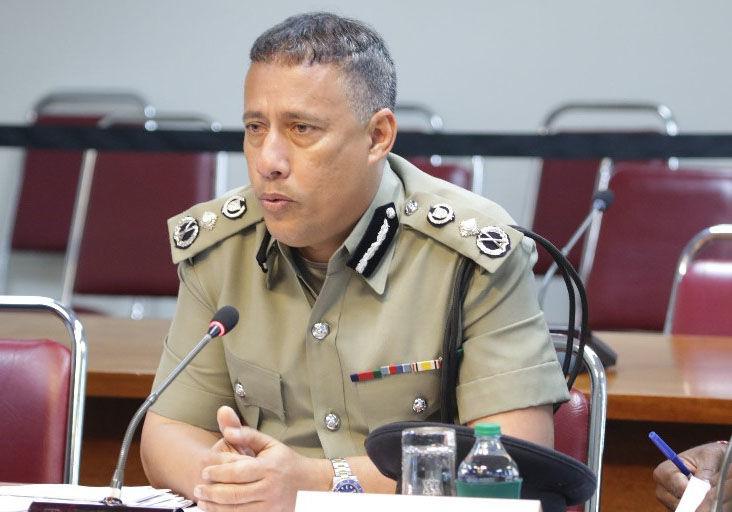 Griffith said: "it is interesting that this ex-CoP did not have an issue or see it as being illegal then, but now that he is no longer in the Service, he now sees this as being illegal. Further comments by this ex- CoP that the TTPS, since the Burroughs era, was allowed to wear Camouflage in the forest but that it is wrong to wear same in urban surroundings, shows ignorance in the highest order, as camouflage is not a pattern made solely for forested areas, but camouflage is also used to blend with surroundings in urban and desert environments".
Griffith said there are four surviving previous ex CoPs, and this statement by one, has virtually embarrassed the other three.
"As a previous Commissioner of Police if you believe the law is being broken, you should be courageous enough to come forward instead of hiding behind the cloak of anonymity. It is nothing other than an act of cowardice and sums up the character of that said individual, and obvious jealously as to what is transpiring now in the TTPS that he was obviously unable to do under his watch.
Likewise, if this so called ex-CoP had any positive values of developing the TTPS, why did he not do the appropriate thing and ask to see the Commissioner to discuss and advise him of his stance and perception of the matter; other than being a coward and a hypocrite in running to the media to try to embarrass the TTPS, and instead hide under " a previous ex-CoP who did not want to be named". It shows that his agenda was to cause confusion rather than to rectify a concern. Instead of hiding to give his view to cause confusion, he should be stating what did to renew public confidence in the TTPS under his watch and what were his achievements, if any?".
Griffith said that in contrast to the false and misguided comments by a few, camouflage is not the sole use of the military.
"Research will show that urban pixel camouflage, as presently used by some of the Elite Units in TTPS, is now the main uniform used by Police Forces worldwide including Canada, the United Kingdom, Kingdom of Jordan, USA and Russia to name a few."
Griffith said there are certain individuals who would continue to throw red herrings to divert and distract, as crime is a multi- billion industry that may be benefiting some.
"However, the strategic operations of the TTPS intends to cripple the criminal industry, so expect more baseless mischievous statements, stories and comments, but those attempting to do that, would fail in their obvious mission".
Griffith said while the naysayers continue to make an issue of what he wears, he will focus on making the country safe.