PEOPLE were forced to scamper for safety in Glencoe yesterday after gunman opened fire on a vehicle, killing the driver.
The victim has been identified as 36-year-old Venezuelan national Jose Rodriguez.
Police told the Express that about 4.15 p.m. Rodriguez was driving a white Nissan X-Trail in an easterly direction when a man was seen running along the roadway with what appeared to be a firearm.
The man shot at the X-Trail, and Rodriguez, in an attempt to escape his attacker accelerated. The X-Trail jumped the pavement and crashed through a wall by Highland Plaza, before hitting a car in the carpark.
Rodriguez was hit several times and died slumped over the passenger seat of the SUV.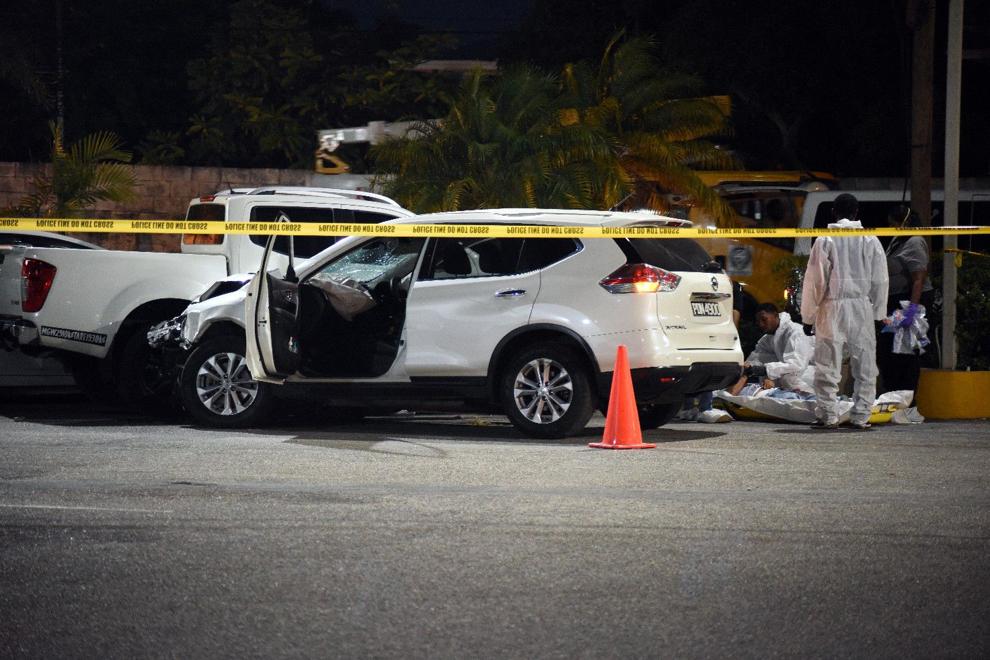 People in the vicinity were not injured.
This was the fourth homicide reported over a 24 hour period. Some 45-minutes later 57-year-old Curtis Valentine Serrette aka Papa, was shot dead in a bar in Morvant. About 5 p.m. Serrette, of Paradise Heights, Morvant, was at Club Exclusive along Lady Young Avenue, Morvant, when an armed man entered the premises. The gunman attempted to force a woman into a room at gunpoint. Serrette attempted to intervene and was shot by the assailant.
The armed man fled the scene, while Serrete was rushed to the Eric Williams Medical Sciences Complex where he died while receiving treatment. The incident was captured on CCTV and the footage has been handed over to investigators.
Rodriguez is the second Venezuelan national to be killed in a week. Last Thursday asylum seeker Alexander Cedeno Roroba was murdered near the UNHCR office on Ariapita Avenue.