A Chase Village man was killed instantly on Friday night when his car crashed into a utility pole along the Uriah Butler Highway.
Investigating officers said the victim was identified as Rabindranath Soogrim of Lime Head Road. Officers said based on the damage to the vehicle, they believed he had been driving at least 140 kilometres per hour.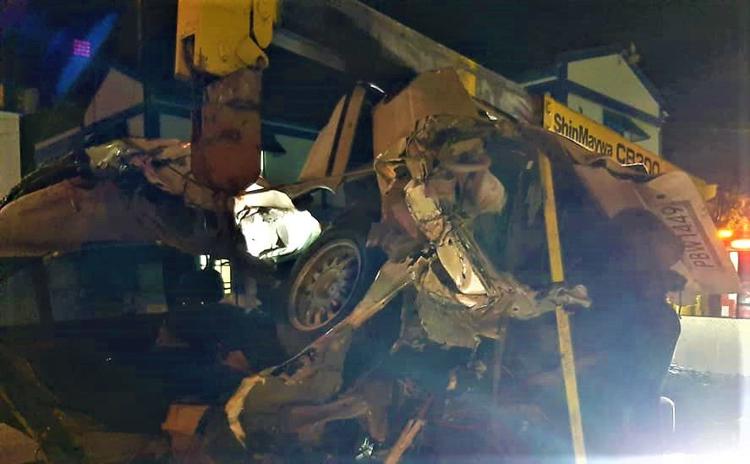 It was around 11.15 p.m. that Soogrim was driving along the southbound lane of the highway in the vicinity of the Guayamare River Bridge when he lost control of his white BMW sedan and crashed into a T& TEC pole.
Upon impact, officers said the car was split almost in half.
Soogrim was pronounced dead at the scene.
His death has taken the country's road fatality figure for the year so far to 94 compared to 77 for the corresponding period last year.