POLICE are investigating another crime committed on the premises of "house of horrors" property in Penal.
A pick-up truck owned by slain scrap iron and auto parts dealer Wazir Mohammed has been reported stolen to police.
A male relative of Mohammed made the report the Barrackpore police on Saturday.
The relative told officers that the grey Toyota was last seen parked in the front yard of the premises at Clarke Road on September 20.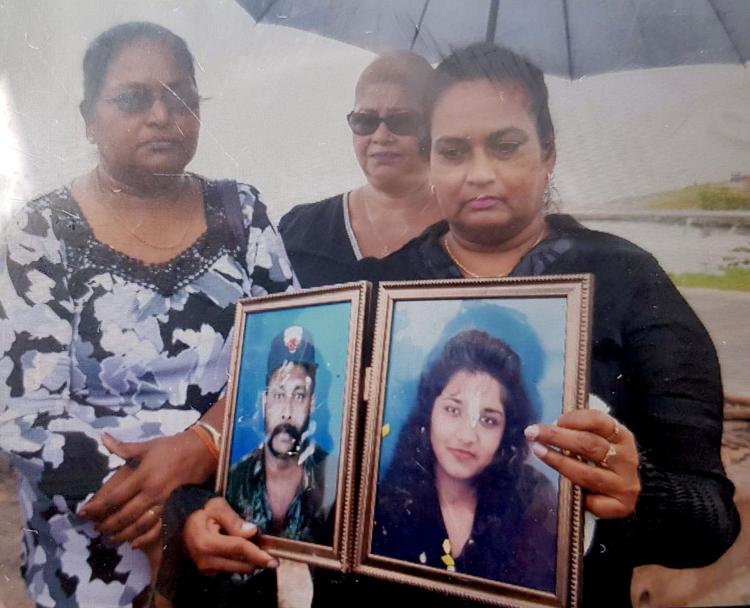 The next morning, the vehicle was not found.
PC Billy is investigating the theft of the vehicle.
Meanwhile, police are yet to make a breakthrough in the triple homicide that occurred on the premises six weeks ago.
Mohammed, 57, his wife, Shelly Ann, 43, and brother Nazim Mohammed, 52, were shot dead in the house, and their bodies found days later on August 15.
The couple's four year old daughter cared for her eight month old brother, were spared, but they remained in the house with the carnage for almost four days.
The children's older sibling Vishard Mohammed, 24, and other relatives rescued his younger siblings.
When they were rescued, the children were crying and malnourished, their clothes bloodied from trying to wake their slain relatives.
The children and Vishard Mohammed were still receiving medical attention and psychological counselling, the Express was told.
The relative had said that while the infant boy is "jolly, playing and running", the girl has shown signs of anxiety.
Vishard Mohammed is also severely traumatised.
Detectives believe that the three people were killed by thieves who entered the compound from the back fence along Wilson Road, and broke through the wooden front door to gain entry to the house.
The criminal/s opened a back door and escaped.
No arrests have been made in the triple killing.
Insp Persad and officers of Homicide Region III are continuing investigations.