A musical thanksgiving will be held in honour of steelpan arranger, composer and ace pannist, Ken "Professor" Philmore, on Saturday.
His "bonafide brothers of South" will meet at Fonclaire panyard in San Fernando to pay tribute to Philmore who died last year.
And a year later, police have confirmed that Philmore's vehicle was not struck from behind but he may have fallen asleep at the wheel.
In an interview with the Express on Monday, his wife Sophie Philmore said, she was satisfied with the police investigation.
From his death bed, Philmore had told relatives that he was the victim of a hit and run collision along the Solomon Hochoy Highway.
Initial police reports, however, stated that no other vehicle was involved in the crash which occurred on the north bound lane near the Claxton Bay overpass on September 24.
Philmore's claims were actively investigated and the findings revealed to his family.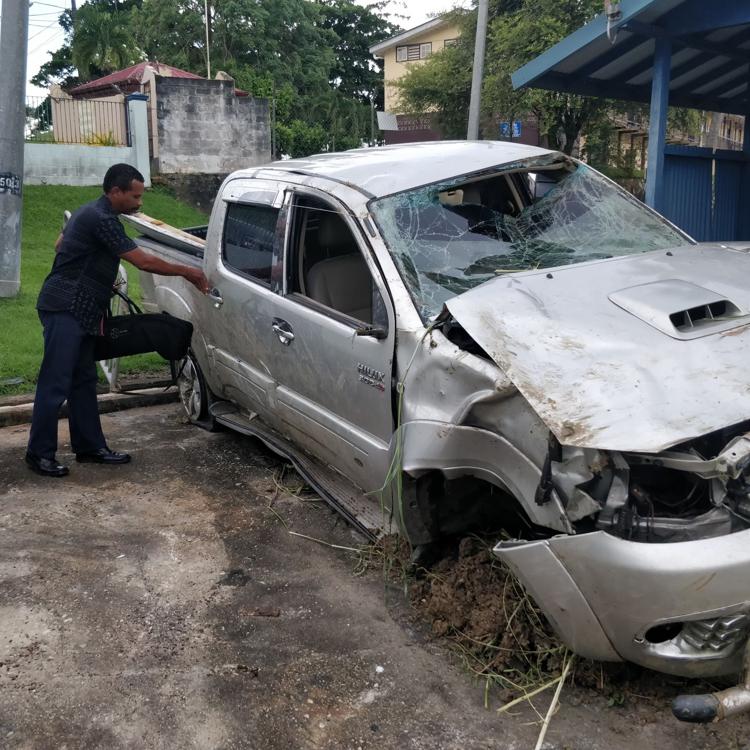 His wife said, "Footage shows that Ken may have fallen asleep because his vehicle hit the median barrier and veered off the road. He may have told us that because the impack when he hit the media may have led him to believe (he was hit from behind)."
Philmore had performed at a gig and had limed with friends in south Trinidad until the early hours of that morning.
He was headed to his home in Maracas, St Joseph tragedy struck around 6.45 a.m.
His vehicle skidded and flipped several times and he was thrown out of the vehicle.
Relatives said St Margret's police officers responded immediately and found Philmore lying in the bushes next to the vehicle.
Philmore, 58, was taken off life support at the Intensive Care Unit at the San Fernando General Hospital one week after the crash.
Although he underwent surgery, doctors concluded that his lung was irreparably damaged.
He also suffered two heart attacks over the week he was warded.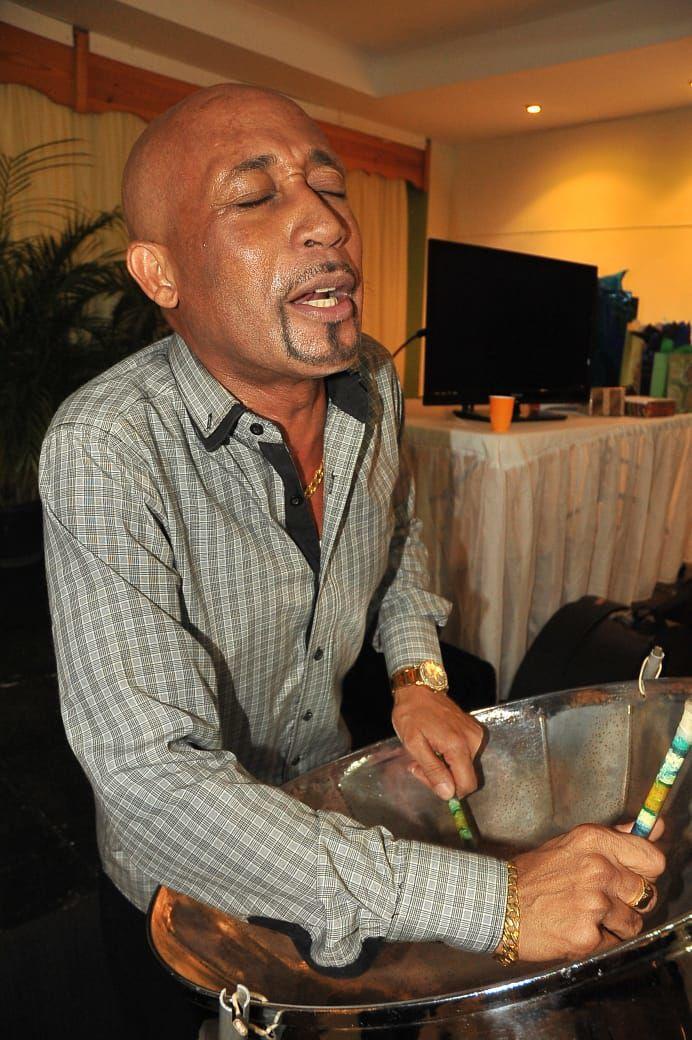 Hours after the crash, Philmore's brother, Brian Philmore, told the media it was initially believed that his brother had fallen asleep at the wheel.
Days later, however, relatives said Philmore had communicated with them from his hospital bed.
He told them about his vehicle being clipped from behind and being forced off the roadway.
His sister, Antoinette, revealed her brother's last words at his funeral service.
She told the hundreds of mourners that her brother did not die because of "carelessness" while he drove .
She said he was conscious after the crash and spoke to the police and doctors and told them his vehicle was hit.
Police said the vehicle Philmore was driving was examined by investigators to determine whether there was an initial impact from the rear.
San Fernando Mayor Junia Regrello said Philmore played with many south steelbands and made his mark in the art form.
"He represented San Fernando with pride. He was like a brother to me He had so much to offer. This is really, really sad. I want to express condolences to his family and say thank you for his contributions to the city of San Fernando," he said.
Philmore began his steelpan career with Hatters and then moved to Fonclaire, where he settled in 1981. He also began a successful career in composing.
In 1988, he appeared with international artistes Tina Tuner and Lionel Hamptom in New York. He was honoured by Pan Trinbago as one of the most promising arrangers.
Philmore was described locally and internationally as a pannist of today and tomorrow.
In February, a six-foot length of roadway connecting High Street to Harris Promenade in San Fernando was named Ken "Professor" Philmore Street.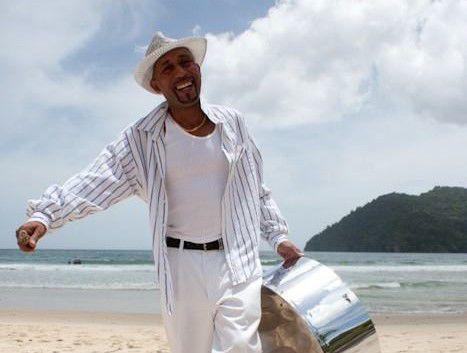 The street naming was part of the week-long activities planned to celebrate the lives of fallen cultural heroes from south Trinidad who died in 2018.
Regrello said the street, near Library Corner, was selected as Philmore was a San Fernandian and had contributed immensely to the city.
And he questioned whether the Ken "Professor" Philmore Street would be credited by the Guinness Book of Records as being the world's shortest street.
The world's shortest street, measuring six feet nine inches, can be found in Ebenezer Place, in Wick, Caithness, Scotland.
As he unveiled the sign, revealing the name, Regrello said Philmore's creativity should be remembered and his name should live on.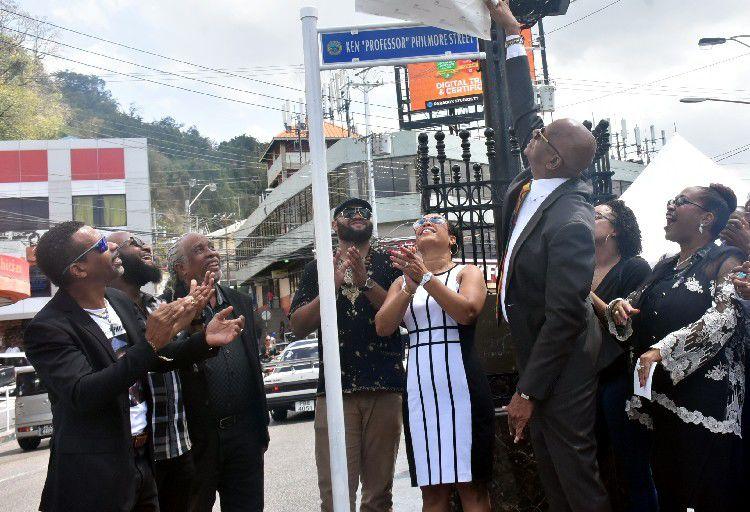 He said Library Corner was the "heartbeat" of San Fernando and it was most fitting for a man like Philmore.
Sophie Philmore posted to social medial that in commemoration of her husband's passing a free show was held at Kaiso Blues Café in Port-of-Spain on Monday night titled "Sanga Branga".
And on Saturday, commemorating one year of his final rites, there will be a "thanksgiving" at Fonclaire panyard in San Fernando from 6pm, she said.
She said the show will feature Philmore's "bonafide brothers of South". "All are invited. Let's pay tribute to our hero with joy, just the way he lived. "Heart ah love"," she wrote.