The Government's registration programme for Venezuelan migrants has been welcomed by that country's ambassador to Trinidad and ­Tobago, ­Carlos Perez, who said yesterday the embassy has not interfered in the ­process so far.
Speaking to I95 FM, Perez praised the State's move to regularise some of those fleeing the troubled Latin Ameri­can neighbour amid economic and ­political turmoil, saying the programme gave them a chance to work while ­being protected by the State.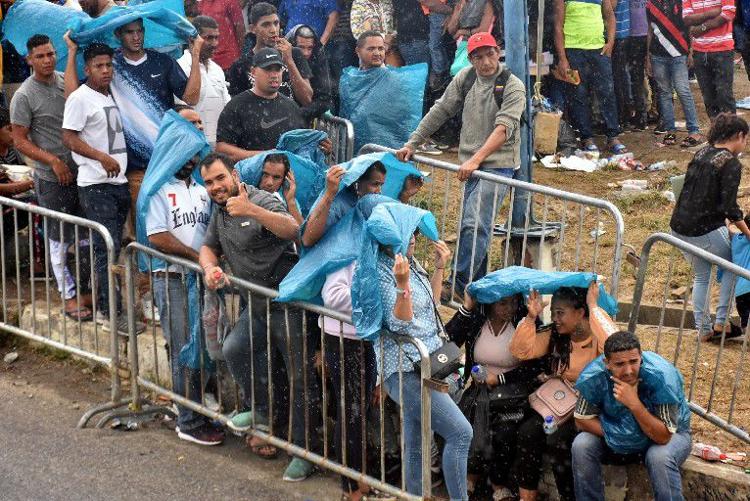 While stating the decision to leave Venezuela was "a personal one", Perez also left some questions—such as whether a cap should be placed on the ­number of migrants allowed into T&T—up to the Government.
"It's a very good initiative from the Government of T&T," Perez told the radio station.
He noted the process, which began on May 31 and ends on Friday, allows migrants and those claiming refugee status to regularise their status and seek gainful employment for up to a year, while under the protection of the law.
Further, those successful in the registration process will likely be able to apply for T&T citizenship or obtain a work permit.
Asked whether the T&T Government should place a cap on the number of migrants allowed into T&T, Perez said: "That answer should come from the Government of Trinidad and ­Tobago."
Perez said migration was a personal decision, and was not within the control of any government.
"At the end of the day, when you migrate, it's a personal decision," he said.
Perez was also asked to address Opposition Leader Kamla Persad-Bissessar's stated support for Venezuelan opposition leader Juan Guaidó, who in January declared himself interim presi­dent and called for President Nicolas Maduro to step down.
"The only thing I can say is there is only one president in Venezuela and that is Nicolas Maduro," Perez stated.
However, as he represents the government of Venezuela, Perez said he is able to "sit" with anyone in T&T "without a problem".
The ambassador said he would be open to meeting with Persad-Bissessar.
He went on to state his support for the position of "non-intervention" into Venezuela's sovereign affairs adopted by the T&T Government and Caricom.
No interference
While he has not visited any of the Government's three registration centres in Port of Spain, San Fernando and Scarborough, Perez said the embassy has noted the process is an internal one, but is being monitored by the embassy.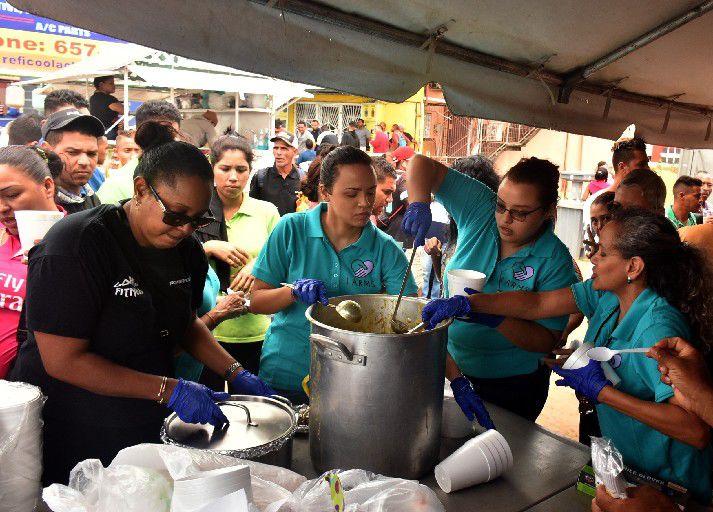 "We don't want to create any disruption," he said, adding, "We will see. Maybe you will see me around sometime before the process ends."
Perez, who arrived here on May 31, was hopeful the Montevideo mechanism, established between Caricom and the governments of Mexico and Uruguay, would eventually lead to a peaceful resolution for his country.
"To me, it's like the light at the end of the tunnel of this process," he said.
He said social media content in Venezuela has also shown that Guaidó does not have total support within the opposition, and that there are "dissenting voices".
As for reports of police and military brutality against protesting citizens in Venezuela, Perez said police officers and soldiers who used excessive force against citizens during protests have been jailed, pending investigations.
Saying only the Venezuelan ­people could decide their president—either in the next presidential election or through a referendum—Perez said efforts to oust Maduro were tied to attempts to take control of that country's vast natural resources.
He said the Venezuelan constitution provided all the mechanisms needed for the Venezuelan people to make that decision, and chided that United States sanctions on his country were ­worsening an already difficult situation.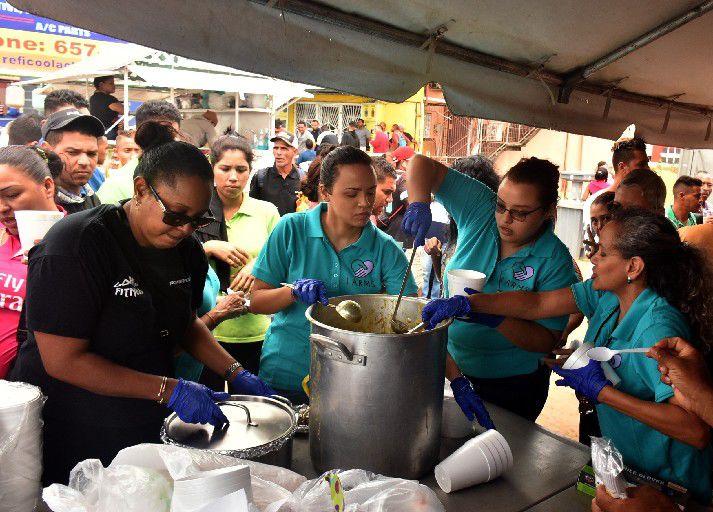 Perez said the Venezuelan government continues to do its best to provide basic amenities, and Venezuela remains grateful for the support of its foreign partners.