JUNIOR Paul Soogrim celebrated his 13th birthday on Saturday but he will never get to open the birthday gift that his father wanted to get for him.
On that day, the festivities for the new teenager included cake and ice cream, and a meal of barbecued chicken and Spanish rice cooked by his mother at her home.
The next morning, Junior returned to his father's home at Tapana Road, Valencia, where his younger brother Jason, seven, was so happy to see him and wish him a happy birthday.
The boys' father, Martinez Soogrim, said he and Junior were working in his garden when his son suddenly got on his bicycle and rode away.
"I kept calling him, but he didn't answer. I didn't know that he was going by the pond. Only afterwards I realised that a girl he liked went by the pond so he went too," said Martin Soogrim.
It is believed that the younger brother followed close behind.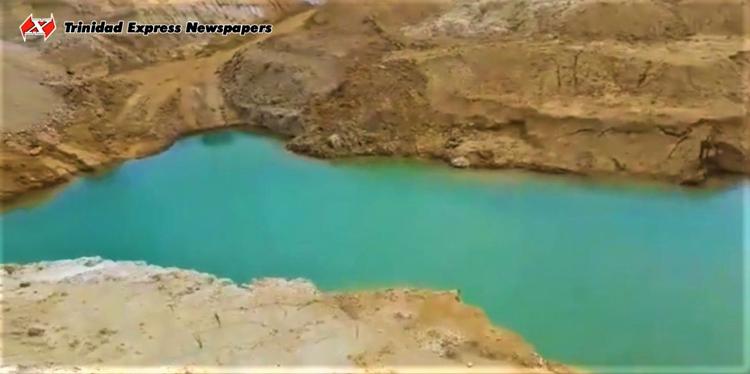 Junior and Jason are suspected to have drowned at an abandoned pond near their home at a quarrying site near Readymix Ltd at Valencia.
The man who pulled out their bodies from the pond was their uncle, Jesse Soogrim, who told the Express in a telephone interview that the children did not swim there before that day.
Jesse Soogrim said his parents and family have lived at Tapana Road near the Readymix compound since 1981, and have squatters' rights. He said three weeks ago a 'No Trespassing' sign was placed near the pond, which is approximately 200 feet away from their home.
"My brother never let his children bathe there, and he bought a plastic pool for them so they wouldn't go by the pond. He cried whole night for them. I cried too because I see them grow up. I am missing them so much. We live close to each other so we are all one family," said the uncle.
Jesse Soogrim said a neighbour and his family were also at the pond on Sunday afternoon when the boys went in to swim.
"I was in my bed sleeping when I woke up because I heard my brother bawling for help. I ran out and the man was in the pond, but he said he was not seeing my nephews under the water. I dived in, and about ten feet down I found the boys and pulled them out. I think they were a good while under the water, because when they got out their bodies were stiff," he said.
The boys were pronounced dead at the scene, and their bodies taken to the mortuary for autopsies today at the Eric Williams Medical Sciences Complex.
Martinez Soogrim said his son wanted a cellphone for his birthday.
"I am thinking to still buy it and put it in the box (coffin)," he said.
Officers of the Valencia Police Post interviewed witnesses and are continuing investigations.