A robbery suspect fleeing police officers crashed on the Solomon Hochoy highway on Wednesday.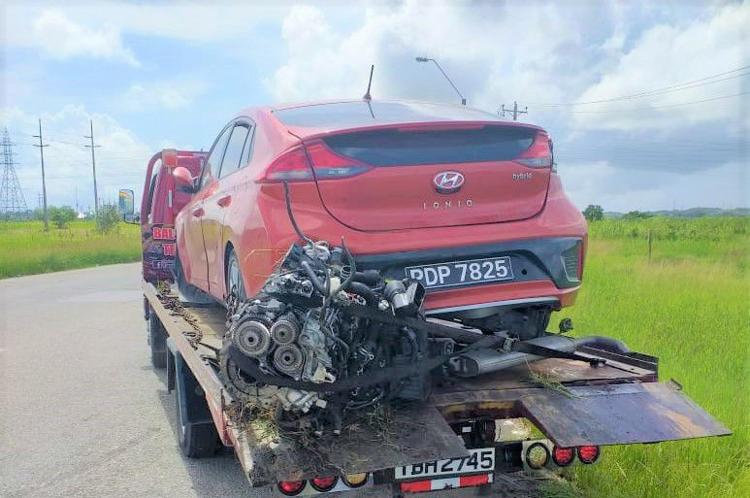 The stolen vehicle, a Hyundai Ioniq, flipped several times and crash landed near the Brian Lara Stadium in Tarouba.
Police said the suspect might have been clocking speeds of over 180 kilometres per hour as the suspect dodged traffic through the south bound lane of the highway.
When the vehicle crashed the hybrid engine was turned out of the frame and landed in the bushes.
The suspect, of Laventille, was detained.
Police said they searched the vehicle and found keys which they suspect the man had used to break into vehicles.
The vehicle was stolen from Freeport around 8 a.m., police said.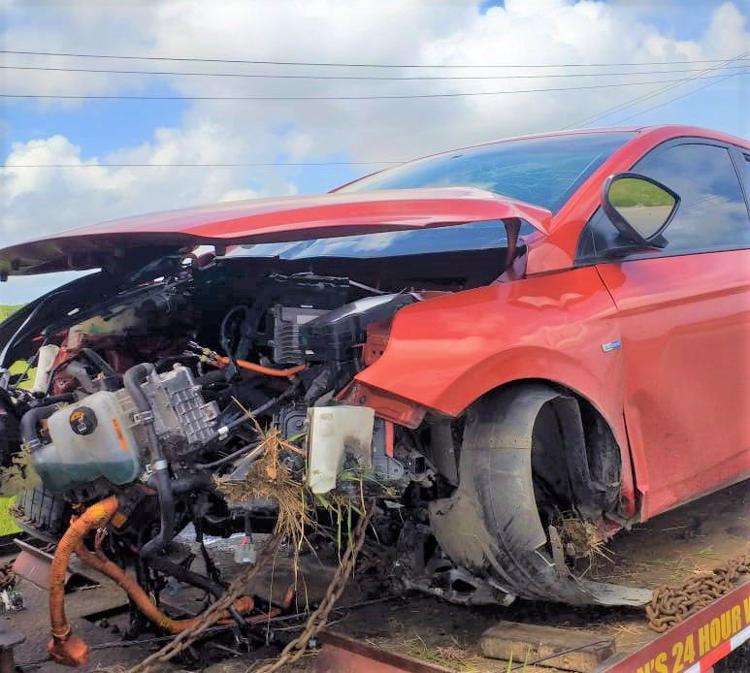 PCs Bowen and Williams and WPC Elliott of the Area South Task Force responded and pursued the stolen vehicle along the highway.
The suspect was taken to the Central Police Division where he will be questioned in connection with other stolen vehicles.
He was also expected to be charged with dangerous driving and other traffic offences.