Who is Miriam Rautert?
This question has been on the minds of many Trinidadians since they found out Rautert, who is Miss Universe Germany 2019, has Trinidadian roots.
No one seemed to know much about the svelte brown-eyed beauty, but now we do.
At 23, Rautert is a full –time model, and lives in Berlin.
She holds a degree in journalism and corporate communication, and has a distinct passion for the beauty industry.
The Express tracked down the German beauty queen who was happy to share her mixed heritage with the rest of the world.
Her mother is from Sangre Grande and her father is from Germany.
"They met because a friend introduced them to each other in Germany after she already lived there for a couple of years," she said.
Rautert, who is German born; cherishes both sides of her family.
Delighted to hear that she had so many supporters from Trinidad and the rest of Caribbean, Rautert said, "I feel so happy and blessed, that I get so much support. It was a dream of mine since I was a child to compete at the Miss Universe stage and to have so many supportive people is unbelievable."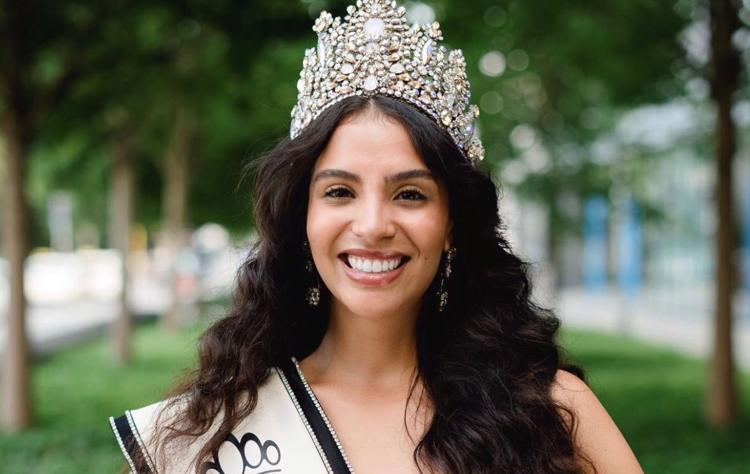 Rautert, who has an older sister says a large portion of her family still resides in Trinidad.
While Rautert's striking looks could grace the cover of any top fashion magazine, she seems like the typical girl-next door.
A penchant for food, travel, and exercise, she enjoys the active city life of Berlin, and also appreciates the wonderful climate of Trinidad, and our beaches.
With fluency in German and English, and a little bit of piano and violin in her childhood, the German beauty cannot carry a note.
She says while she has talents in other things, singing is definitely not one of them.
She chuckled and said, "I am not a good singer at all. My friends and family are always annoyed when I start singing."
While Rautert would not be warming up her vocal chords any time soon to sing opera, she plans to use her platform to excel in the areas she is most passionate about.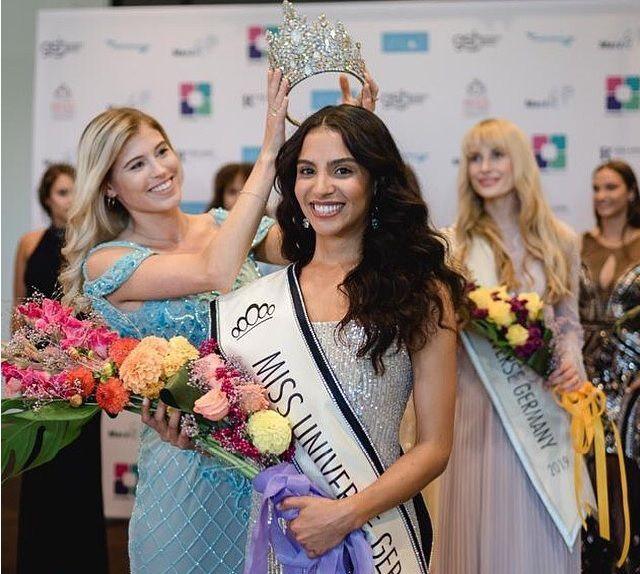 She said, "My advocacy is the petite model market. My voice goes to all the petite girls out there who would love to work as a model but still have agencies, clients and people saying "you are not tall enough". I faced that problem often by myself and it took me almost seven years to find agencies that really believe in me even though I am 5'5 tall. I want to make my campaign #heightisnotanissue bigger and would like to open a Modelacademy one day where I teach girls and women how to act, walk and pose like a model and help them to enter the model industry so that they are prepared and have enough self-confidence to not give up."
Proud of her mixed heritage Rautert came to Trinidad in 2016, and fell in love with her mom's native land.
"I really like the weather, beaches and of course the food," she said.
One particular dish that is close to her heart is bake and shark.
The 23 year-old model also has a passion for writing and enjoys being in front the camera.
When asked what qualities you value most in a person Rautert said, "I love when people are ambitious for their dreams and don't listen to the negative things people sometimes say. Also a very important value is to be honest and thankful."
As Rautert prepares for the Miss Universe pageant later this year, she had a message for all her fans.
"Hey to all my Trinidadian and Caribbean supporters. I really appreciate every one of you and I am super proud to be half Trini. Do what makes you happy, catch your dreams and enjoy every day of your life. We all have that one life, so let's make the best of it. Thank you," she said.