A man missing since last Friday has been found dead.
The body of Mahareshi Ru Seecharan, of Calcutta Road #1, Mc Bean, was found submerged in a drain in a farmland area in Carlsen Field on Sunday evening.
His car was found by police on Sunday night crashed along near south bound lane of the Solomon Hochoy Highway near Freeport.
Seecharan, 42, was last seen by his sister on Friday around 5 p.m. driving along Main Road, Chaguanas.
Seecharan lived with his 85 year old mother Chandardaye Seecharan and another sibling, and sold haberdashery and hired taxi jobs.
His family said they did not know where he went on Friday evening.
Seecharan's older brother Jagdeo Seecharan told Express in a telephone interview: "He did not come home on Friday night. The clothes he left home in, were not the clothes that were on him when his body was found. Those were new shoes and jeans".
On Saturday the family posted Seecharan's picture on social media asking the public for information if they had seen him.
Jagdeo Seecharan said that a farmer found his brother's body.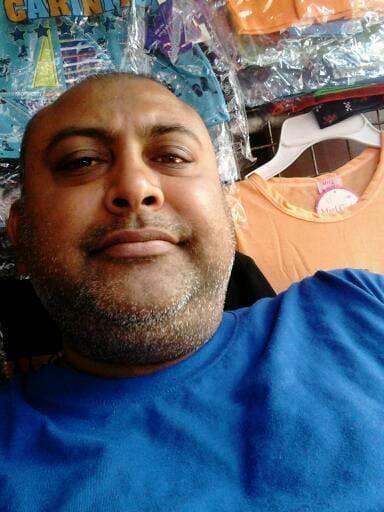 "Someone who saw the missing person's report got our number and called me to say they found the body. I heard that someone went to get their cow and was walking out of the land when they saw the body. I got the news about 10 p.m. Sunday and went to the area. The police were already there. His hands were tied. Whoever dumped his body knew the Carlsen Field area", said the brother.
The body was removed for an autopsy at the Forensic Science Centre.
Jagdeo Seecharan said that his brother might have been robbed and killed.
"We think he might have had some money on him and that was why they killed him. He used to gamble a little bit. So he might have been going to a gambling club and someone saw him", he said.
Jagdeo Seecharan said another of his brothers, Pradeep Seecharan, was also killed 15 years ago and caused his younger brother to fall into a depression.
"He was a very nice person. When Pradeep died, he went into a state of depression and went to Ward One in the hospital. But he was got over and since then he was okay. He was a very straightforward person. He did not like to see anything bad happen to anyone", he said.
The killing took the murder toll to 213 according to an Express tally.