The female bus driver detained in the death of three-year-old Isaiah Hazel last week has been released from police custody.
Police said the 31-year-old mother of three was allowed to return home yesterday, pending further investigations.
The woman, of St Andrew's Village, Perseverance, was detained for questioning by police last Wednesday.
Little Isaiah, who fell asleep and suffocated in a private school bus, was laid to rest last Wednesday.
The toddler died of hyperthermia caused by extreme heat and dehydration over the six-hour period he was in the bus.
The bus driver was taken for medical treatment and was hospitalised at San Fernando General Hospital under police guard following her arrest.
The grandfather of Isaiah, Arthur Hazel, said he is seeking justice for his grandson's death.
He said the driver of the bus had a responsibility to take care of the children in her vehicle.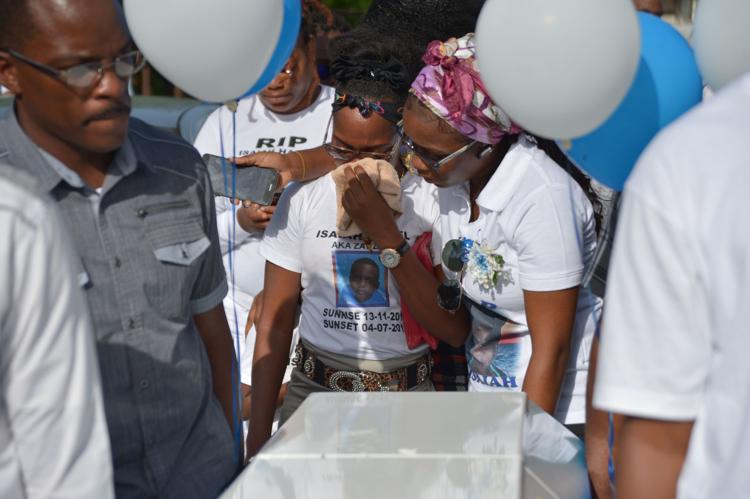 The child's parents, Kendell Hazel and Amanda Vincent, are distraught over the loss of their only child and have declined to be interviewed by media.