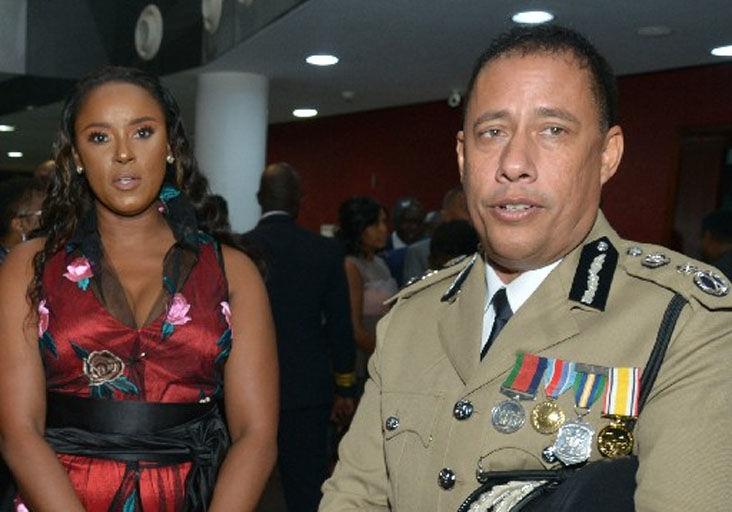 IF you're not legally married to the man or woman you live with, you won't be invited to bring along a guest to functions hosted by the Office of the President.
That also effectively rules out having your girlfriend or boyfriend accompany you.
Several State officials brought the issue to the attention of the Sunday Express last week, describing it as "embarrassing" and "backward" that officials who are unmarried and who have common-law relationships were not allowed to bring their partner to the national awards ceremony hosted by President Paula-Mae Weekes last Tuesday.
The Sunday Express was told that this "rule" also applies to foreign diplomats.
As a result, several Government and foreign dignitaries were forced to show up solo, among them British High Commissioner Tim Stew.
The Sunday Express contacted the President's communications adviser Cheryl Lala last Thursday and enquired whether there is a rule or instructions from the President or her office that invitees are not allowed to bring a guest who is not their spouse.
Lala responded: "The Head of State is the host of the National Awards and therefore determines the protocol associated with the process of the event including determination of the Guest List."
The Sunday Express also contacted High Commissioner Stew who stated diplomatically: "I was honoured to be invited to the National Awards Ceremony this year, marking the notable contribution to this country made by this year's awards recipients. As with all other events I adhered to and respected the details included on the invitation."
A Government official who was not invited to bring his partner said it was an archaic protocol that infringes on the very laws of the land.
"When there are national functions hosted by the President's Office, you are not allowed to bring anyone other than your spouse, so the invitation says to the honourable XXXX you are invited to...if you are married the invitation states Mr and Mrs XXXX. That is not so with the Prime Minister or any other function, you are allowed to bring your guest," said the official.
He said it does not matter if you're living with the person for 40 years, once you're not married you attend alone.
"It really does not reflect present-day circumstances, it does not reflect our law because we do have a Cohabitational Relationships Act which recognises cohabitational relationships and gives persons rights. It is archaic," said the official.
"It also affected some of our ambassadors and persons in the Diplomatic Corps because some are unmarried but have long term partners," he added.
Another official pointed out that it's ironic since the President herself is unmarried and yet is imposing a colonial rule that you can only bring your spouse to a national event.
Colonial rule
The Sunday Express last week contacted Theron Boodhan, who was communications adviser to former president Anthony Carmona, to ask whether this was implemented during Carmona's tenure.
Boodhan expressed surprise at the question and retorted, "That was something that happened in colonial days, that was the policy used back then many years ago but it has changed since then to reflect our present time because society has changed.
"A man may not be married but he might have a partner. There was never any policy that an invitee had to bring his spouse only," he said.
"The invitation was to Mr and Mrs X and if that person is not married then a separate invitation is sent to their guest or if we have the names of, for example, officials who have long standing relationships but not married, we included it to say Mr X and Ms B," he said.
Boodhan said Carmona actually increased the number of invitees to the national awards.
"The President felt that awardees should not bring only one guest so it was increased to two," he said.
He said there were cases where a mother received an award and wanted her children to be present and the Office of the President accommodated requests once possible.
Confusion at NAPA
Complaints were also made to the Sunday Express about poor organisation of the event which resulted in a high ranking member of the security services feeling embarrassed.
The Sunday Express was told when the official arrived at the National Academy for Performing Arts (NAPA) in Port of Spain for the award ceremony he was asked whether his wife who accompanied him was his guest.
"It was very disorganised because my invitation clearly had Mr X (name removed) and Mrs X," he said, adding that he felt offended because it appeared there was no proper arrangement in place for them.
"From the time you arrived outside it was disorganised because they were cadets and they were supposed to shuttle you to another person and then that person would take you up, that whole thing was disorganised but I was offended when they asked me if I came with a guest and no proper arrangements were made," he said.
The Sunday Express asked Lala for comment on this issue and she responded that the Office of the President was unaware of any difficulty experienced by this official with respect to seating accommodation.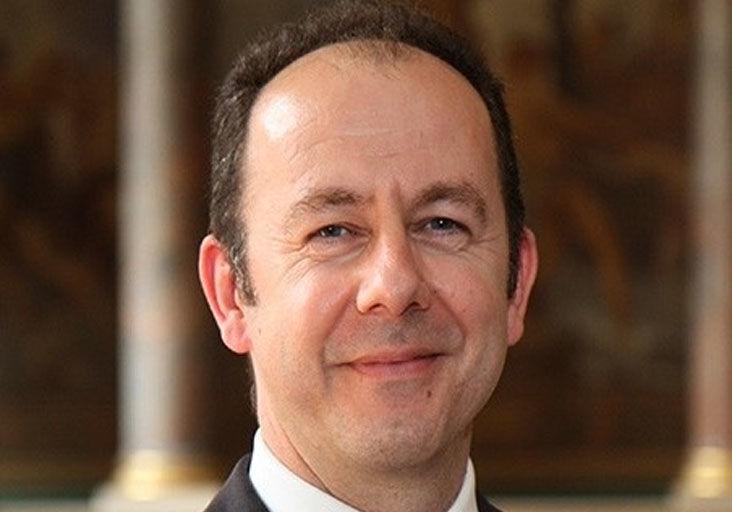 Letters to the President
This is not the first time there has been criticism with respect to the organisation of the national awards.
Last year the Express reported that there was an issue with Police Commissioner Gary Griffith at the Republic Day National Awards ceremony as a result of him not presenting his invitation
Griffith and his wife Nicole Dyer-Griffith were forced to wait outside the NAPA auditorium as there were issues with seating.
"There was an issue with Mr Griffith and seating, but it was ironed out," Lala had said then.
She had explained the invitations were colour-coded and therefore guests were seated according to the colour designated to them.
Lala said there were specific colours for the members of the judiciary, diplomatic corps and others.
In the end, she said the seating issues were addressed.
However, both Griffith and Dyer-Griffith sent letters to the President to explain that contrary to what was reported, they had their invitation and presented it twice before Lala intervened to assist.
Dyer-Griffith stated in her letter that she accompanied her husband Griffith to the ceremony and on two occasions they were asked to produce invitations and on both occasions she presented it.
She claimed at no time did Lala ask to see the invitation when she approached them to assist.
Dyer-Griffith said she was at a loss to understand the media report and why Lala would confirm there was an issue when there was no issue with respect to the presenting of an official invitation.
A witness statement from Sgt Gosine, a member of Griffith's security detail was also sent to the President which corroborated Dyer-Griffith's detail of what transpired and her showing the invitation twice.
"It is with great amazement that an allegation is being made of the Commissioner and Mrs Griffith that no invitation was presented at the function," he stated.
The Sunday Express understands that the President responded and apologised.
The top cop also penned a three-page letter to the President in defence of his name and character.
"I am indeed grateful and humbled to receive an apology from your office for the embarrassing situation that took place at the National Awards. However, I think it is prudent that I not allow your communications adviser to evade the details of the incident...making details under the possibility that it could be my word against hers," the October 18, 2018 letter stated.
Griffith noted that for almost 30 years he had been responsible for protocol at the highest level in this country, being the only citizen to be an Aide De Camps for a President and Military Attache/Security adviser for three Prime Ministers whilst also being a military attache for the Chief of Defence staff.
"These duties made me responsible for protocol, inclusive of such matters as seating, etc. Whoever misinformed you to state that colour coded invitations are required for senior officer in uniform at such events as Independence Day, Remembrance Day or National Awards, they have not provided accurate information," he stated.
He also added that a number of witnesses including security personnel and ushers could attest to what transpired.
"Your Excellency, I do humbly apologise for this, but I jealously defend my name and would not have tarnished it in public, or in the eyes of Her Excellency, by anyone who fabricates information to protect their mistakes," he stated.
"The Mayor of Port of Spain was also moved three times at the same event and he like many were frustrated as to the confusion that took place for a simple regimented protocol. Hence I do hope that this can be dealt with in your office as my name has to be cleared, because as seen above this was never a misunderstanding not me making false statements but was a result of an error ..." stated Griffith.
Closure of issue
The Sunday Express asked Lala last week whether official complaints were made to the President by the Police Commissioner last year.
She responded: "There was in the 2018 National Awards, a challenge with the seating of the Commissioner of Police and his wife. Letters, two apiece, were exchanged between the Head of State and the Commissioner of Police which brought closure to the matter."