APOLOGY or not, United National Congress (UNC) candidate Devon Thomas will still be sued by Prime Minister Dr Keith Rowley.
"I didn't see an apology but whether there is one or not, he will be sued," Rowley said yesterday as he spoke to reporters immediately after voting in the local government election around 9 a.m. at the International School of Port of Spain.
Asked about Opposition Leader Kamla Persad-Bissessar and the party not commenting on this matter, the Prime Minister said: "This is a matter that the UNC created and endorsed."
He said when former Tobago East MP Vernella Alleyne-Toppin came with allegations (of rape) in the Parliament, she was congratulated by then-prime minister Persad-Bissessar.
"So I am not surprised that they have continued to endorse it and have now made it a campaign issue," he said.
Told that UNC public relations officer Anita Haynes had said the rhetoric of Thomas was not sanctioned by the party, Rowley said he was not interested in anything Haynes had to say.
He satirised: "They didn't sanction Vernella Alleyne either, they didn't sanction Anika Gumbs and they didn't sanction the woman from my constituency that they brought on their platform...
"The one thing that is standard throughout this is that they always find some black person to try and come and pretend as though they have a problem with me. They are all about nastiness and it is usually somebody who represents the lowest of the low, who would behave like that to please their handlers, to get their approval. This is nothing new, it has been going on consistently. And Mr Thomas would report to the court when he gets his notice (of the lawsuit)," the Prime Minister said.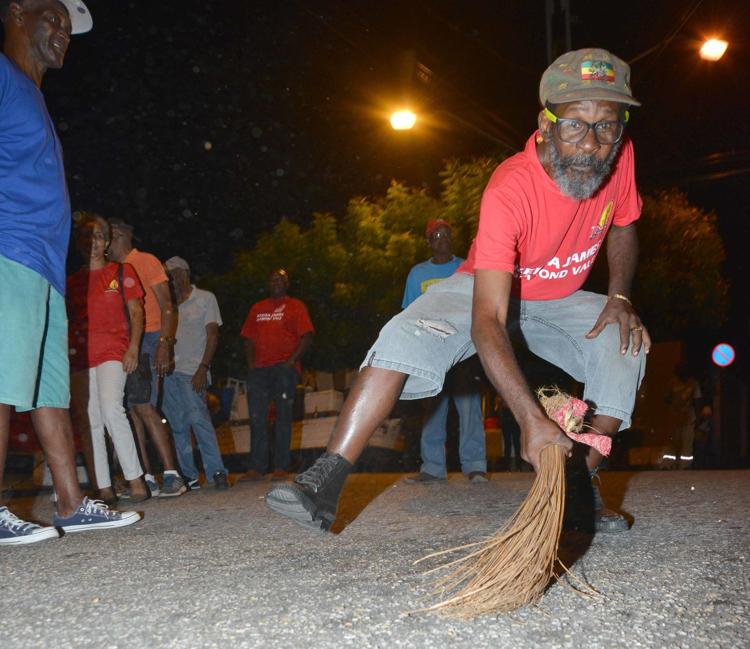 He said this was the tenth time the UNC "had put somebody in a position to besmirch his character. So this is nothing new and in some instances they use the Parliament, in some instances they are anonymous, but the issue is one they have been working on persistently.
"I have been in public life since 1980 and the UNC has consistently at the highest level sought to besmirch my character and if they have run afoul of the law, then there is a place for that," he said.
Asked whether Persad-Bissessar should apologise, as the leader of the party upon whose platform the offensive remarks were made, Rowley said: "I am not interested in anything Mrs Persad-Bissessar does. When you do things like this, you can't disown it, you can't walk away from it. It is a stain that is indelible. That gentleman was trying to please his handlers."
On Saturday at the UNC's "Worknation" rally in Chaguanas, Thomas performed a freestyle rap on stage that was described as insulting, offensive and defamatory. He has since apologised to Persad-Bissessar, the UNC, his supporters and the Prime Minister.
On the issue of the voting process, Rowley said he had no reports thus far of anything "untoward".
Smooth voting
He said his own experience yesterday was that the process was smooth.
"When there is no line, voting is faster and there was no line," he said.
Asked about claims made by a UNC candidate from Sangre Grande that a returning officer told him that he could vote twice, the Prime Minister was dismissive.
"You are serious?" he said, adding that that (claim) "would only come from a UNC candidate".
He said he expected the majority of people to choose the PNM.
The Elections and Boundaries Commission confirmed later yesterday that there is a provision in law for an elector to vote twice in a local government election.