Twenty-five-year-old mother of five Gabrielle Raphael was raped and strangled, a post-mortem has revealed.
This distressing news was received by her family yesterday, even as they struggle with not being able to afford her funeral expenses. "Gabby needs to sleep," said Raphael's aunt.
Raphael's body was found behind the Paddock area, Queen's Park Savannah, Port of Spain, on May 8.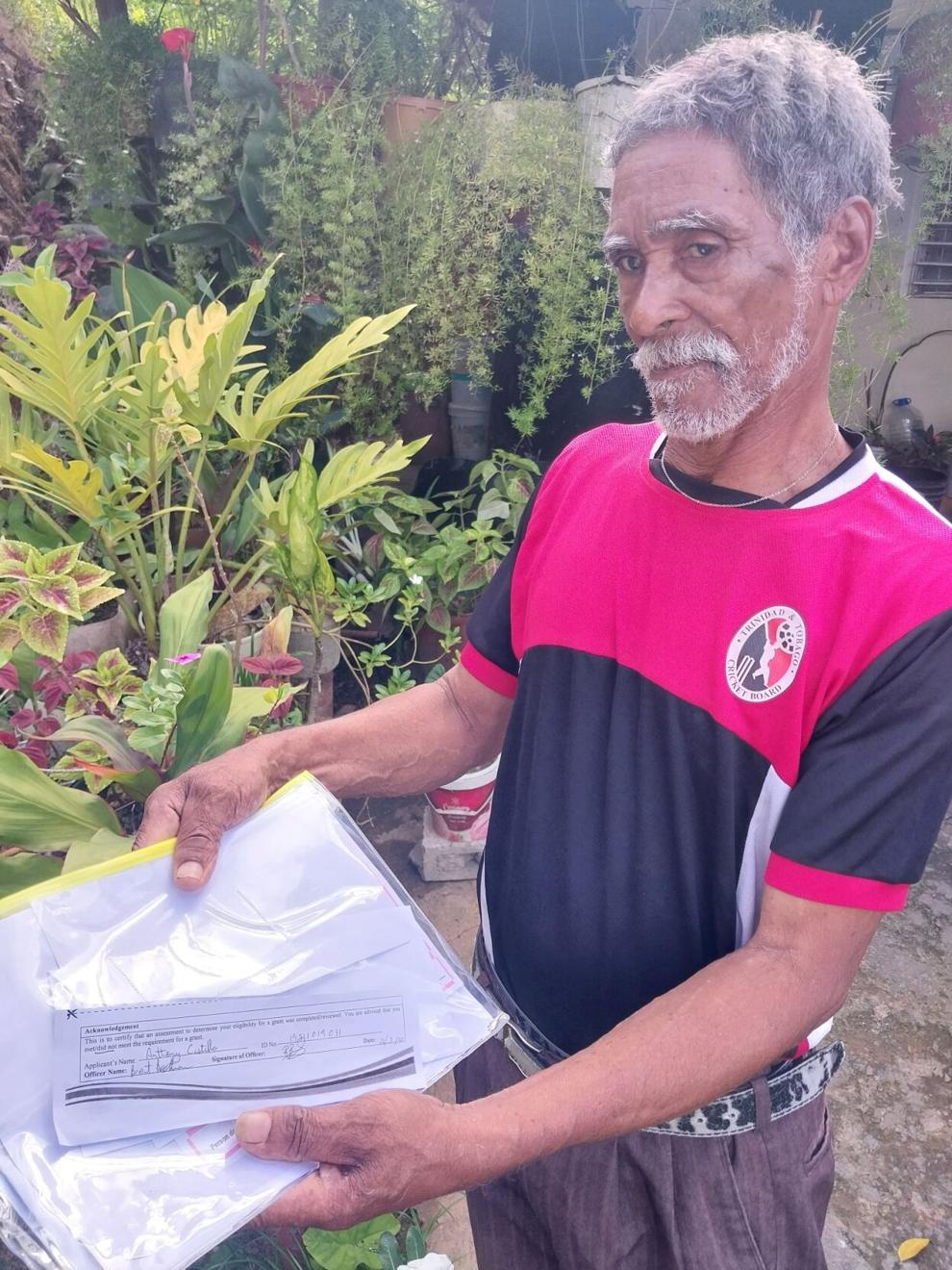 The post-mortem also stated that bruises to Raphael's face and chest indicated that she had been struck repeatedly, presumably as she tried to fight off her attacker.
The body remains unburied, however, as her father does not have the money to pay for her funeral.
The Express visited the family's Covigne Road Extension home in Diego Martin yesterday and met Raphael's aunt, who did not want to be named, as well as her father, Anthony Castillo, 72.
At a store at the corner of Covigne Road and the Diego Martin Main Road, both employees and customers were discussing raising funds for her funeral.
"But we don't really know what is going on with that," said an attendant.
At Raphael's home, her father and aunt along with a family friend were present.
"This is hard on the father because anytime he tried to get the funding for her funeral he is getting blanked," said the woman.
"But she (Gabrielle) needs to go and rest and we are asking for any help if possible because Gabby needs to sleep," she added.
"If I am a citizen of this country and I cannot bury my child, I don't think that the State should decline me," she said. Castillo told the Express that, after receiving the post-mortem results, he visited the National Insurance Board office on Wrightson Road where "they gave me a paper".
He said he then went to a welfare office in Port of Spain as directed. He submitted the form he received from the NIB and it was at that office he was told that he did not qualify for the grant.
"I don't understand the problem with the funeral grant. The $7,000 is in a cheque made out straight to the funeral home," said Raphael's aunt.
The Express yesterday reached out to Social Development Minister Donna Cox for information on what can probably be done to assist the family.
She said she found it strange that the father had been unable to access any of the funeral grants available, but would look into it today.
Background
Raphael was unemployed and lived with one of her children, a one-and-a-half-year-old boy. She was the mother of four boys and one girl.
The one-year-old and the rest of her children live with their respective fathers and their relatives.
Prior to her initial disappearance on May 6, she had left her home and told a relative that she would be dropping off the one-year-old at his father's home in Maraval.
Police said Raphael's body was found around 5.30 p.m. behind the Paddock area near the Peschier Cemetery at the Savannah on May 8.
The discovery of Raphael's body mirrored that of Asami Nagakiya, 30, the Japanese pannist whose body was found at Queen's Park West on February 10, 2016 (Ash Wednesday). She, too, had been strangled.