Riot police were called out to the Queen's Park Oval on Thursday night to prevent a potentially violent clash between Venezuelan migrants and a large group of protesters calling for the country's borders to be locked down.
The protest, organized by social media personality Kia "Rankin Boss" Hosein, attracted scores of participants who lined the pavement opposite the Oval and spilled into the street.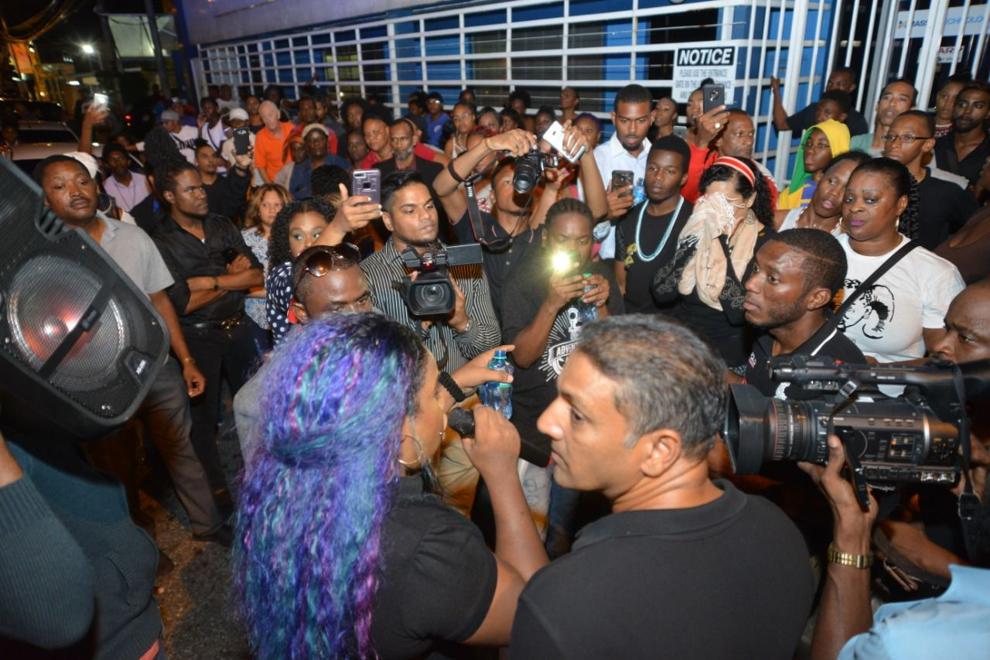 The protesters called for the immediate resignation of Prime Minister Dr Keith Rowley who they said had broken the law by allowing illegal migrants to stay in the country and register for an opportunity to live and work legally in T&T for one year.
As the protest took place, across the street, several Venezuelan nationals looked glumly. Some wiped away tears.
Journalists from US media were also on hand to cover the protest.
Hosein however said the demonstration was not against the migrants but out of concern for T&T.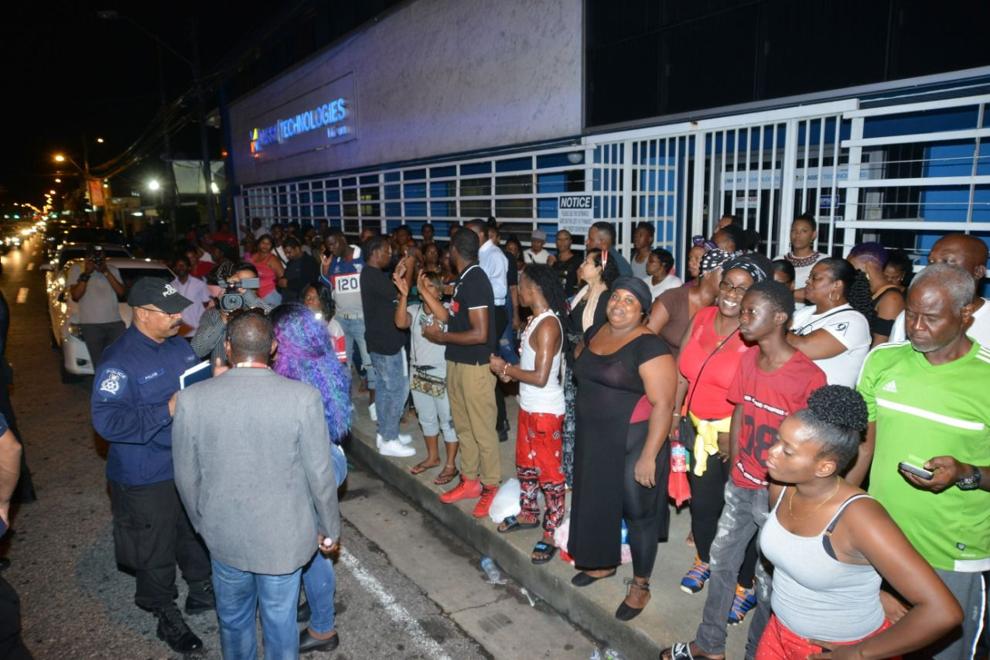 "We are not xenophobic," she said. "What I would say to people who see this as xenophobic is charity starts at home. We are already sinking in Trinidad and Tobago so how can you take in more people? You are selling these Venezuelans false dreams and destroying our country. How are you helping migrants by selling them false dreams that they will have healthcare and jobs and houses? We need houses."
But while Hosein was adamant that the protest was not anti-migrant, comments from the crowd told a different story.
There were shouts of "go back where allyuh come from", "they bringing in AIDS" and "allyuh come to mash up we country".
Motorists passing by honked their horns in support and shouted "send them back Venezuela".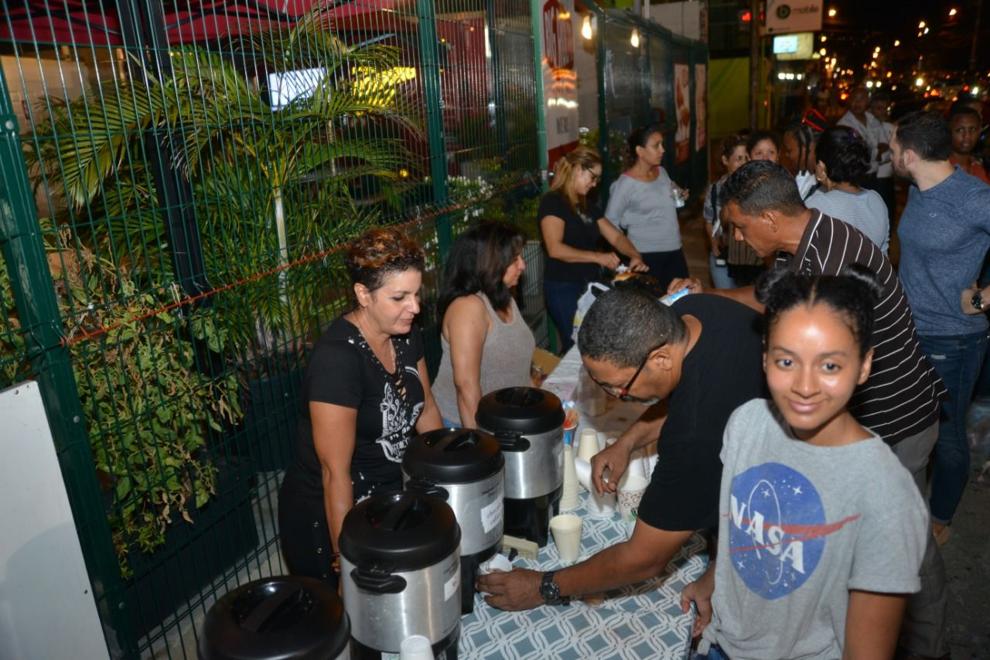 Hosein said Venezuelans had broken the law by entering the country illegally and the government has broken the law by allowing them to stay.
"Both of them have broken the law and the government must step down," she said.
But according to Police Commissioner Gary Griffith, it is the protesters that broke the law by staging an unauthorized demonstration.
Griffith arrived on the scene, accompanied by officers form the Guard and Emergency Branch who he said were there to quell any potential violence that might erupt as the protesters face off with the migrants.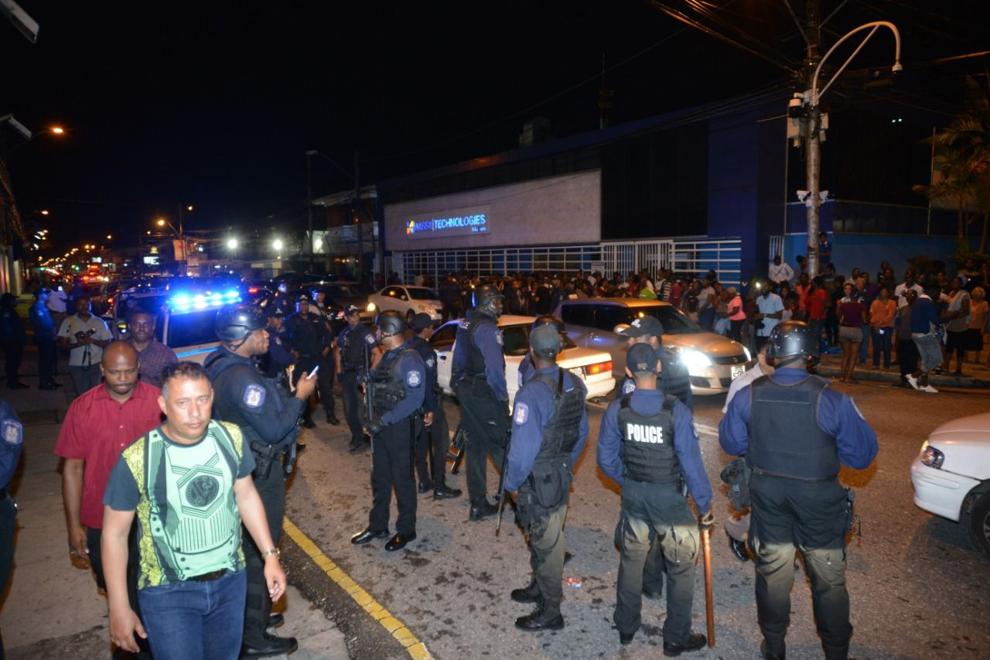 "The TTPS, we have role to do, we have a job. There is a lot of emotion running here, I have to be flexible while at the same time I have to ensure that the law can and should be enforced. The fact is persons have a right to assemble, the have a right to protest, they have a right to march, however it must be done within the law," he warned.
"In this situation a request was not made to the Commissioner of Police. You need to make the request within 48 hours to 14 days, it was not done."
However, Griffith said the protest was based on emotion and, as such, he was willing to be flexible.
"But you need to have approval if you want to have any planned protest. This is basically an unlawful assembly."
Police intervened to keep the crowd from blocking the street and hampering the free flow of traffic.
This seemed to anger several protesters.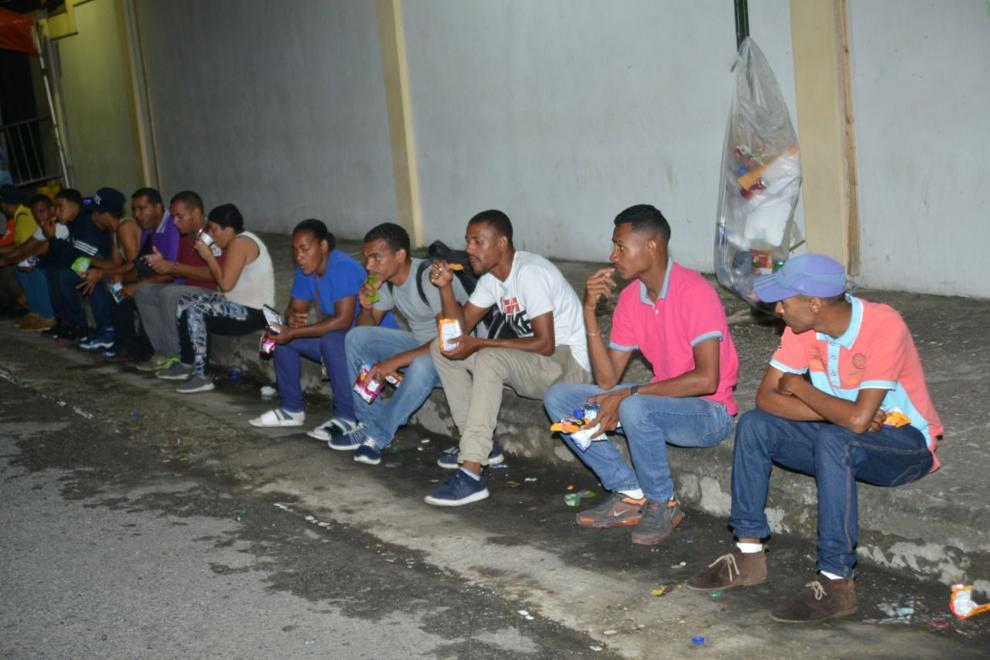 "We are Trinidadians and we can't stand up in the street, but allyuh block off a whole street for the Venezuelans," a protester shouted at the police.
Griffith said he could not speak on the Venezuelan issue as it relates to how people feel about it as that is a political issue that must be addressed by the government.
However he said the numbers of Venezuelans registering contradicted with reports that tens of thousands of Venezuelan migrants were landing in T&T as though it were a Normandy invasion.
"If that was the case you would have seen it here," he said.
"It is no more than about 700 registering per day and only a few hundred overlap. So it is not this great degree of persons entering the country illegally."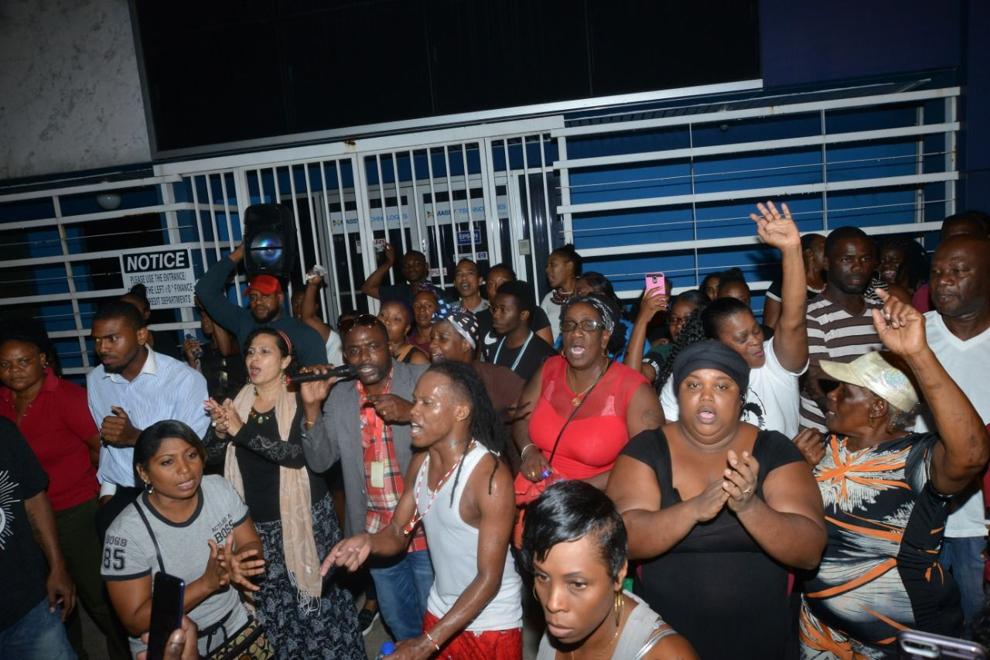 Griffith said the process has greatly assisted the TTPS in terms of intelligence and information on how Venezuelans entered the country.
The Commissioner cautioned against fear-mongering saying while there have been incidents of Venezuelan migrants involved in criminal activities, people ought not to target or profile Venezuelans as a whole.
"It is not that each and every Venezuelan is involved in criminal activity."