Telling a story of his life as a farmer in Mason Hall, Tobago, Prime Minister Dr Keith Rowley said he understood the hardships faced by local farmers.
And during a visit to the Vista Dorado Estates in Moruga, committed to providing assistance to the farmers involved in local food production.
Last week, Rowley walked the Moruga Hill Rice fields and saw first-hand how the mechanical hill rice production works.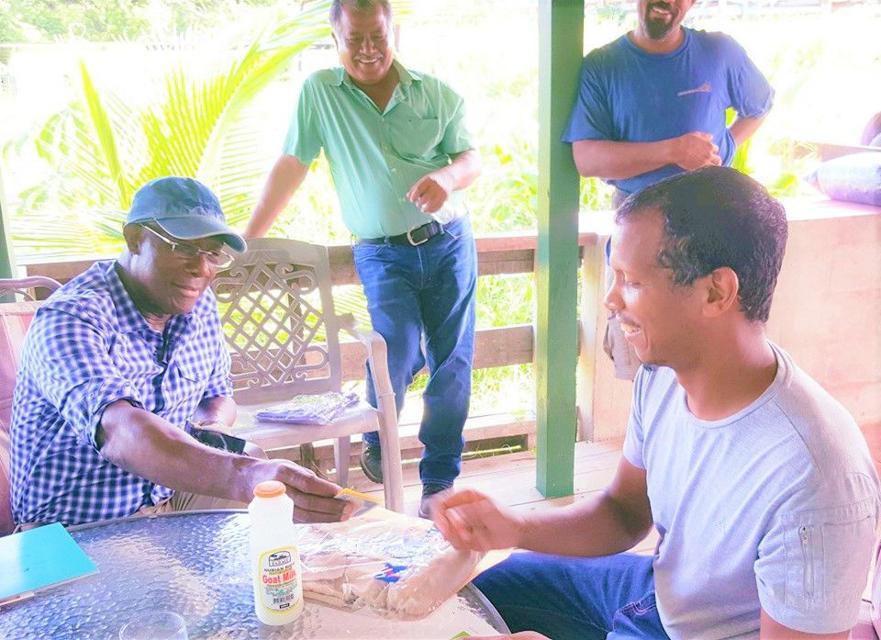 Founder of the Moruga Hill Rice Co-operative, Mark Forgenie, said he was honoured to show off his fields and mills to the prime minister.
"I was working at the field right next to where the Prime Minister was visiting the sheep and goat farm. He came over and walked in the field and asked me a lot of good questions, technical questions. He asked about the downstream production. He asked about how we plan to increase the yields and how we plan to get more young people into farming," he said.
Forgenie said the prime minister then toured the rice mills at Penal Rock Road. And he was told about ongoing research on how the waste from the hill rice will be used to make animal feed.
Forgenie gave an account of the funding the organisation had received from Export TT had been spent.
Rowley also visited the all-natural agouti farm on the compound, where farmers were rearing the animal to provide a high-quality wild meat for consumption.
Forgenie said although scientists were still conducting research and tests on the animals initial results were pointing in that direction.
He said the organisation was also working on obtaining a geographical indicator for its products meaning registered farmers will be able to grow a trademark product with a higher value on the international market.
"That is how we lost the Trinitario cocoa and the Scorpion pepper, because we did not protect them," he said.
Forgenie said the prime minister understood their challenges and committed to assist.
"The prime minister understood that because he grew up in agriculture in Mason Hall, he was a sheep and goat farmer. HE even told us a story about himself. And he explained that young people expect instant results and gratification and that does not happen in agriculture. We have to plant today and sow three, four months down the road. It is not instant results," he said.
Rowley also visited the Moruga vistor's centre and got a first-hand view of the coastal village. He looked out, Forgenie said, said saw the Trinity Hills, the southern range, nature reserve and the Moruga River of Hope.
Forgenie said the prime minister did not get to taste the freshly cooked Moruga Hill Rice but he did leave with a sample.
Photographs of the visit were posted to the Prime Minister's official Facebook page. He stated, "Local food production in Moruga is gaining momentum. I visited two farms yesterday and saw first-hand the work that is being done to produce goat's milk and rice. These farmers are producing wholesome food that is available on our grocery shelves."