THREE hundred pupils were evacuated from Princes Town RC School yesterday following a fire in the school's computer room.
The children and members of staff were safely removed.
But the school will be closed today for inspection and cleaning.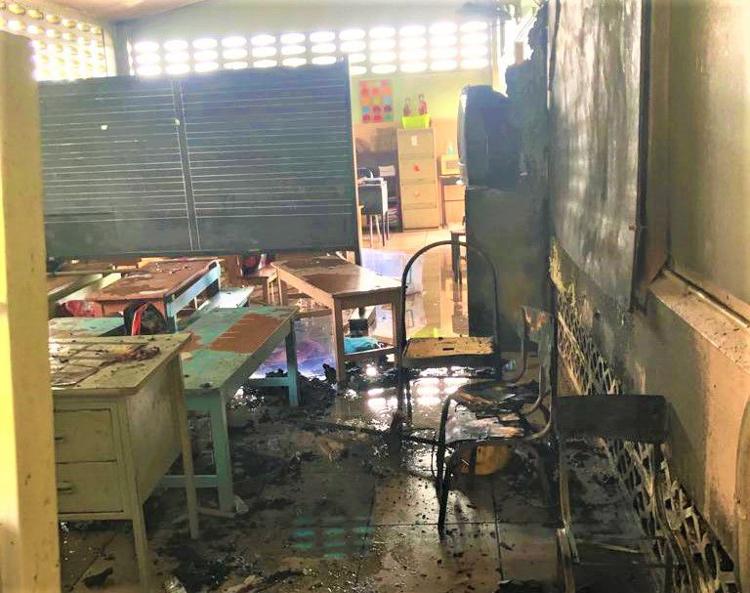 It was around 12.30 p.m. that smoke was seen emanating from the computer room.
Councillor for the area Latchmi Narine Ram­dhan said 300 pupils, 16 teachers and aux­iliary members of staff were evacuated from the 60-year-old buil­ding in Buen In­tento, Princes Town.
He said the cause of the fire has not yet been ascertained, along with the cost of the damage.
Ramdhan said an education official informed him that a location will have to be identified to house the pupils.
The councillor said while work on the building will take some time, he hoped this relocation will be quickly done as it will be critical for the children in Standard Four and Five.
A statement from the Ministry of Education said the pupils and teachers were safe and the school is closed today.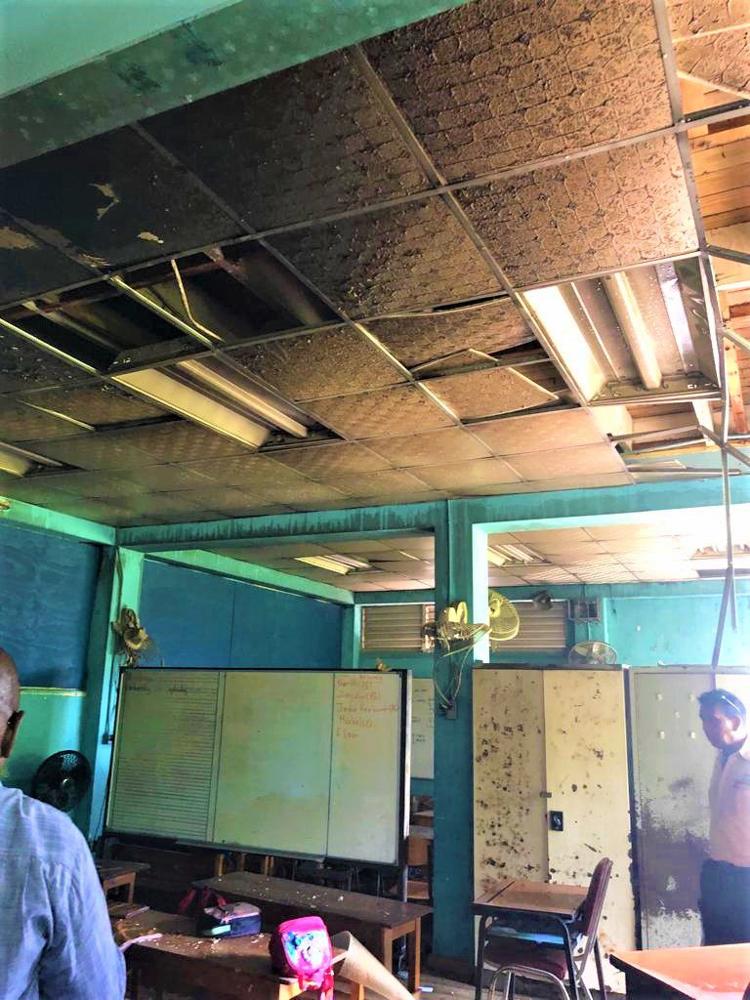 It said, "The fire, which originated from the computer room, was extinguished by Fire Service officials. The building which hou­ses the computer room has sustained structural damage, and as a result the school will be closed (today) to facilitate a thorough inspection, cleaning and sanitisation of the area."
Quick action
Minister of State in the Ministry of Education Lovell Francis was on site at the school and commended the quick response by the school's staff to ensure that pupils were safe and accounted for during the emergency.
The release quo­ted Francis as saying, "I would like to thank the principal and staff for their presence of mind and professionalism, the students for their discipline, the Police Service for maintaining order and the fire officers, headed by ADFO Arjoon, for saving our school with their quick action."