REAL estate and used car dealer Sheron Sukhdeo was shot and killed on Monday night.
Police are confirming that Sukhdeo was shot multiple times in a drive by attack outside the home of relatives at Caroni Savannah Road, Charlieville shortly before 9p.m.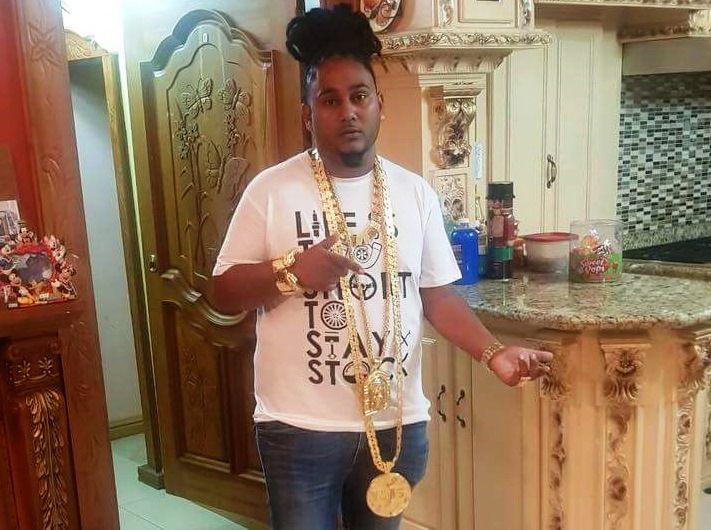 Sukhdeo, who is married and the father of two, died while being treated at hospital, police confirmed.
In September 2017, Sukhdeo was freed in the Chaguanas Magistrate court on the charge of breaching a protection order taken out by his wife Rachael.
In February 2016, he was charged with assaulting his cosmetologist wife, a charge that was later dismissed after the woman told the court she no wanted to pursue the case.
At the time of his death, Sukhdeo was on $200,000 bail on the charge of receiving two stolen vehicles.
On his Instagram and Facebook accounts, Sukhdeo would often post photographs posing with his luxury vehicles and sports cars, wearing gold jewellery. One of his more recent photographs was with a small aircraft that he said he had purchased.
Sukodeo was shot at around 8.30pm at the Mahabir Street home of his in-laws.
He was taken to the Chaguanas District Health Centre where he died.
Police say he was speaking with relatives when he received a cell phone call and walked to the roadway.
At that moment, a vehicle drove by and the occupants opened fire on him.
Sukhdeo leaves behind an empire worth tens of millions of dollars.