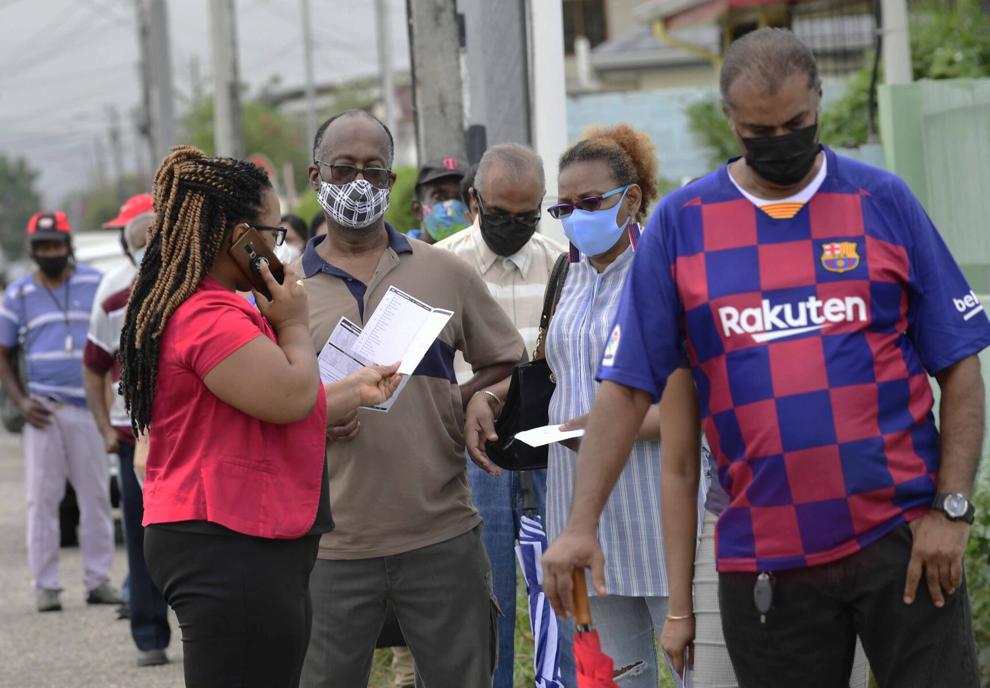 "It went well."
So said St Augustine resident Amber Gonzales, 71, as she exited the Morvant Health Centre after getting her Covid-19 vaccine yesterday morning.
She was among dozens of people 65 years and older who received their first dose of the Sinopharm vaccine under what the Ministry of Health is calling the "Triple E System—the Elderly Express Experience".
About 50 people were given their first doses of Sinopharm at six other health centres under North West Regional Health Authority (NWRHA)-Diego Martin, Carenage, Barataria, Santa Cruz, San Juan and Petit Valley.
The Mobile Elderly Express Experience was also launched for senior citizens in homes and people who are unable to visit health centres.
Gonzales said: "I got here at 8 a.m. and everything went well. The staff were supportive and kind. At first I was undecided but when I saw the numbers I came for my vaccine. I would advise people to get the vaccine."
Inside the compound, a white tent was set up and people were physically distanced.
At the Barataria Health Centre, there were no long lines like last Wednesday during the walk-in vaccine exercise.
People attended regular clinic and did not have to wait outside for medical treatment.
San Juan Regional Corporation councillor Adanna Griffith-Gordon assisted people with their queries at the gate's entrance.
A health official described the process as "smooth sailing".
He said: "We gave out 50 vaccines for 65-plus people. We gave out about 75 for all age groups. About 20 people turned up thinking we still had the alphabet system. But we did not turn them away. We took their information and will contact them. Some people said they got a call on WhatsApp. When I asked them to see it, they walked away briskly. You know we Trinis."
He added: "At Morvant, we gave out about 50 for the 65-plus. First dose of Sinopharm. We gave out about 70 vaccines for the second dose. At San Juan, we gave out 50 on the first dose. At Santa Cruz, we gave out 50 for the 65-plus. We gave out 42 for the second dose. We gave people refreshments. We also told people to wait in their cars. People were social distancing and wearing their masks. It went well."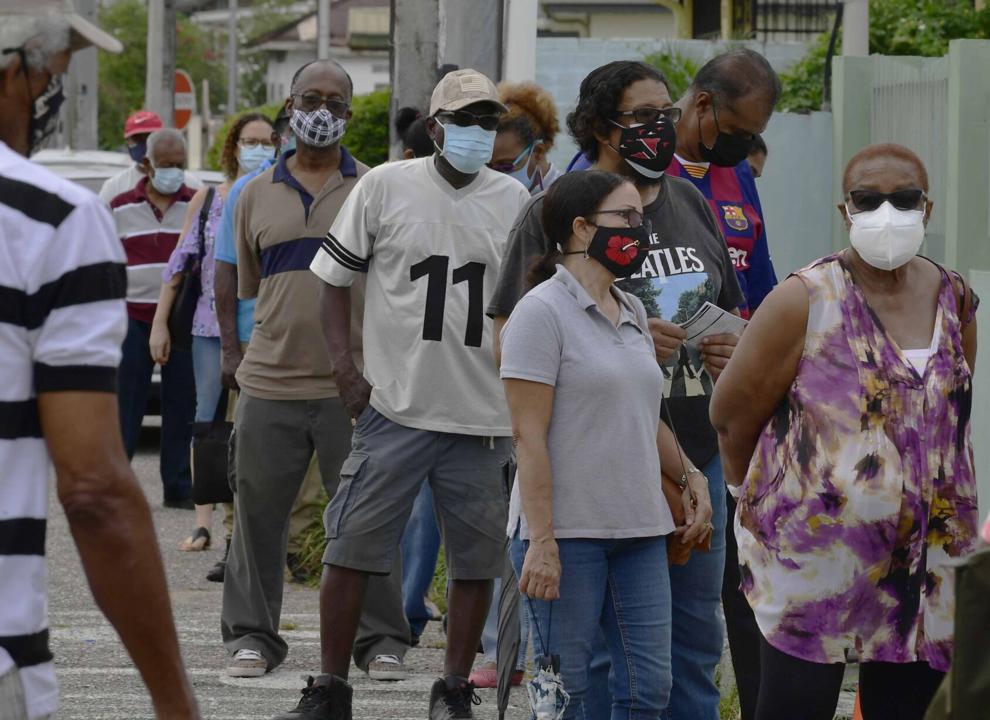 'Elderly don't have to wait long'
In a phone interview yesterday, North West Regional Health Authority (NWRHA) chief executive Salisha Baksh said of the vaccine process: "We are trying. We got better reviews.
(Yesterday) was the launch of the Elderly Express Experience at seven health centres. We made appointments from the chronic disease patients and outpatients' list. People who may not have been in the public healthcare system and turned up for vaccines, staff are taking their names and contact information so they can get an appointment."
She added: "We are ensuring the elderly don't have to wait in long lines. The Health Minister wanted the elderly to be tended to as best as possible. They are ushered in by the (volunteers) for vaccination. We partnered with Rotary. We are hoping to make contact with Lions. They are given VIP service since they are the most vulnerable at this stage. The focus is on ensuring they have access to the vaccines, if they want it. The focus is on the elderly." On the way forward, Baksh also said they launched the mobile unit outreach by visiting two homes-Living Water Community Mercy Home in Woodbrook and Maximilian Kolbe Cancer Hospice in Newtown.
About 30 people were vaccinated including residents and staff.