Shamfa Cudjoe attended her first assignment as Sports and Youth Affairs Minister in Moruga on Wednesday afternoon.
It was to turn the sod for the start of construction of the Moruga Youth Facility at Fifth Company.
Earlier in the day, Cudjoe posted on her Facebook page, 'New Day. New Opportunities. #Humbled #Grateful #Excited #LetsGo.'
"I wish to sincerely thank the Permanent Secretary, Deputy Permanent Secretary and staff of the Ministry of Sport and Youth Affairs for the warm welcome and support on assuming duty as Minister.
"I see this new assignment as an opportunity to continue the development of Sport and Youth in Trinidad and Tobago. I embrace this new chapter and accept this new challenge with open arms."
In an interview with CCN TV6 on Tuesday, Cudjoe admitted that sports was not her forte. She said: "As a young person I've played tennis, jogging and running, I follow soccer, follow cricket…"
However, Cudjoe said she has been reading the material related to her ministerial duties, and would be examining the country's sports policy, while she also intends to meet with to meet with stakeholders.
"My first order of business is to go out there and meet one-on-one with stakeholders, both sporting and the youths. I think over the years much attention and focus has been placed on sports, sports development in Trinidad and Tobago. I intend to build on that, but also, to put more focus on youth development and youth affairs."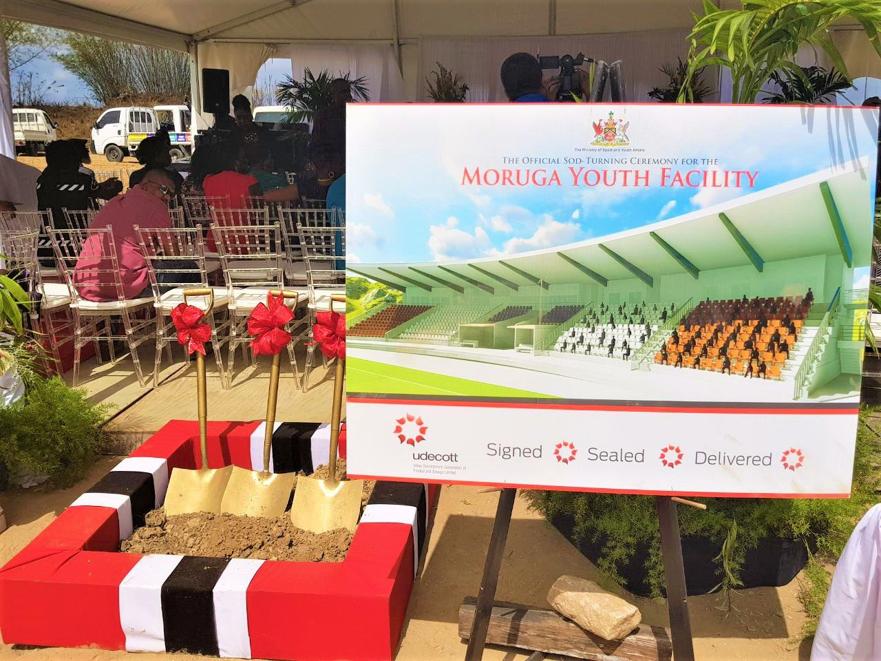 In fulfilling the mandate of meeting with stakeholders, Cudjoe said she plans to meet with the Trinidad and Tobago Olympic Committee to discuss how athletes competing at the Commonwealth Games would be rewarded.
In her Facebook post, the former Tourism Minister stated: "Though I am not an athlete,I am a product of this country's youth movement. The area of Sport would have gotten significant attention over the years and my goal, in addition to the continued development of sport, would be to promote youth affairs and advance youth development in Trinidad and Tobago.
"Sport and tourism have similarities because of the fact that they are stakeholder driven and require the engagement of all the players involved. In this regard, I will continue to have partnerships and work hand in hand with all sport stakeholders to build on the diversification process for this country and the development of all areas of Sport.
"As it relates to youth, I wish to emphasize my passion for youth development, having been a youth activist, a CARICOM Youth Ambassador, a United Nations Youth Ambassador, Vice President and later President of the Tobago Youth Council and a participant in the Regional Youth Parliament initiative.
She called on all sport stakeholders, all youth stakeholders and all the citizens of Trinidad and Tobago to join with her in taking this sector forward toward the continued development of our great Republic".