THE prosecution against former attorney general Anand Ramlogan, SC, and Gerald Ramdeen is experiencing some level of difficulty in obtaining two witness statements from its main witness, British Queen's Counsel Vincent Nelson, in an enquiry involving their alleged roles in a multi-million dollar legal fee kickback conspiracy.
Given the present situation, Director of Public Prosecutions (DPP) Roger Gaspard, SC, said the State may have to resort to having officers journey to the United Kingdom where Vincent is currently residing to obtain the statements.
This was disclosed Friday when Ramlogan and Ramdeen reappeared before Chief Magistrate Maria Busby-Earle Caddle in the Port of Spain Court on corruption-related charges.
The two allegedly conspired with Nelson for Ramlogan to misbehave in public office during his time as attorney general by accepting sums of money representing a reward from Nelson for the State granting Nelson State briefs.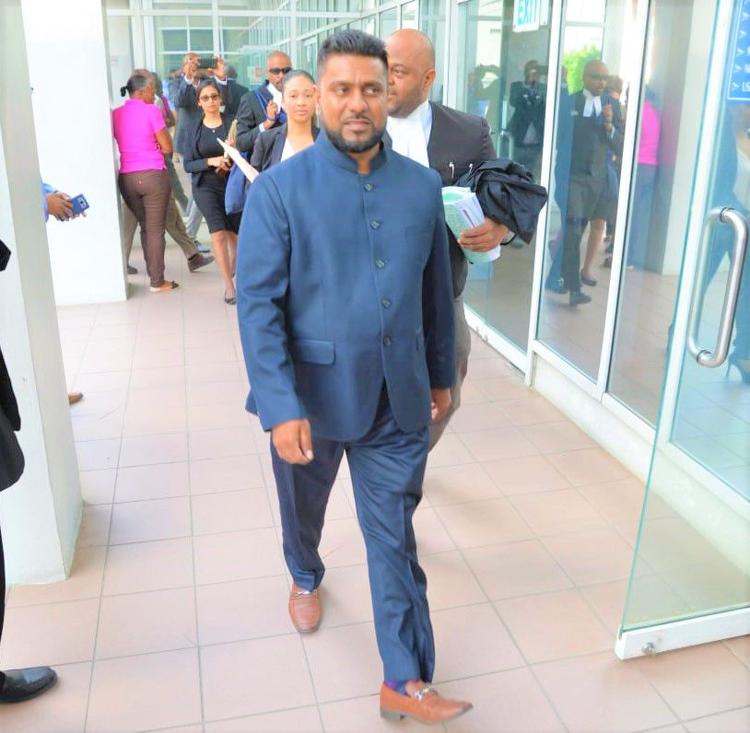 Additionally, it is alleged that they conspired for Ramdeen to receive, conceal and transfer criminal property which represented corrupt rewards given to Ramlogan by Nelson for the said State briefs.
The third allegation against the two is that they conspired for Nelson to give ten per cent of the paid legal fees to Ramlogan as a "gift" or "reward" for being granted those State briefs.
Gaspard submitted that on the last occasion when the matter was called, the prosecution was somewhat embarrassed, since it was unable to obtain the statements from Vincent. At that hearing, the prosecution had requested additional time for doing so.
But the situation has not changed, Gaspard said, given that Vincent was living outside of Trinidad and Tobago coupled with his present health condition. He again requested additional time for the prosecution to obtain the statements.