There was a desperate attempt to save the life of school teacher and radio announcer Justin Dookhi who began floundering after attempting swim across a pond on the La Vega Estate in Gran Couva on Sunday afternoon.
Videos posted on social emdia show several people wading into the pond and searching the murky waters in search of Dookhi who went under at around 4p.m.
It took more than 15 minutes for him to be found and dragged shore.
There was an attempt by a woman to resuscitate Dookhi, but by that time it was too late.
And while responding paramedics took Dookhi from the scene, it is believed that he died while in the water.
Dookhi, whose death has sparked an outpouring of grief on social media, disregarded the 'no swimming' signs posted around the ponds where only fishing is allowed.
Dookhi, 40, was a Mathematics teacher at the Holy Name Convent in Port-of-Spain. He was also the school's cricket coach.
The Express was told that Dookhi had accompanied parents and pupils on an outing to the La Vega Estate. It was not an official school event.
A school official said, "He was an intelligent, energetic person. He was committed to the development of children."
Holy Name Convent issued a statement to parents on Monday informing them of the loss.
"The Holy Name Convent Community is deeply saddened to confirm the passing of one of our staff members Mr Justin Dookhi who drowned at La Vega yesterday afternoon. Mr Dookhi has been a Math teacher at Holy Name Convent for 16 years and made a mark on the school by his immense intelligence, his high energy, and his unmatched sense of humour and spirit. He served as football coach and was the driver behind the formation of the cricket team in its present incarnation. Mr. Doohki as cricket coach laid the foundation for the team's present success and forged tight bonds with the students and their parents," the school stated.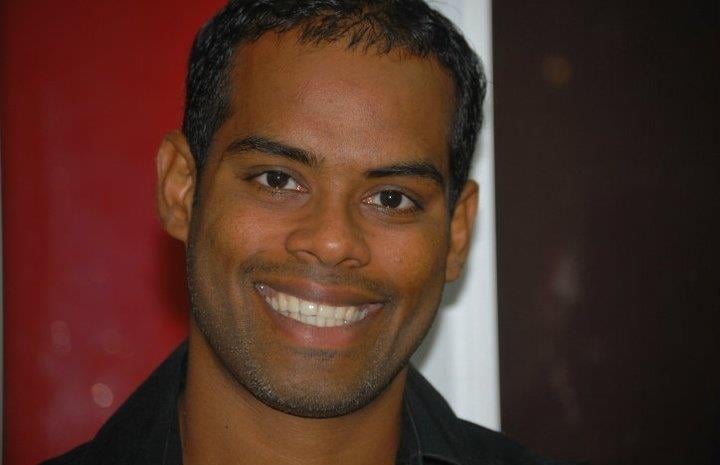 The school stated that Dookhi's passing has left a void not only at Holy Name Convent but to the nation as a whole. "We have lost one of our most brilliant and talented young men who believed in building community and giving of his talent and expertise for the building up of others," it stated.
On his Facebook page, his aunt Joanaline Wickham-Zapata wrote: "I Remembered the day he was born, we had extra June showers,, hmm was it an eerie welcome to an extra person,? now wondering. Growing up he was a pure genius, outstanding, amazing,wild and crazy,and managed to tops his school, attained scholarships and Degrees and become one of the best maths teacher, Radio announcer, TV presenter, sports coach,Daredevil and the list goes on..biggest gift was to make people laugh. He was not healthy for the calm at heart with his extreme antics antics, lawdd. Rip my nephew Justin Dookhi your mother would have been soo proud of you."
Dookhi was also a radio announcer at Sweet 100.1FM.
The La Vega Estate website states that the lakes are solely for pedal boating and fishing. It stated that bathing and swimming were not permitted. "There are no lifeguards on duty except on public holidays and special occasions," it stated.