A "SPIRITUAL FORCEFIELD" is now protecting the home of the family who claimed to be terrorised by a creature that came to be known as a "buck".
Bottles of coloured liquid have been placed around the Hill Top Drive, Gasparillo, home Krishna Mathura shares with his wife Balmattee and their son, Govinda.
"If anything have to come, it can't stay. It has to leave because the place done fix to suit... It can't do us anything," Mathura said as he welcomed the Express' follow-up visit to their home yesterday.
The "jumbie" problem was "fixed" by American pastor Eric Pugh, who also advised on the liquid concoction for their protection.
Krishna Mathura said Pugh is based in Trinidad and since his last visit to their home three months ago and the placing of the bottles, the strange voices, missing household items, stealing of their money and sleepless nights have stopped.
He said since Pugh's intervention "everything good".
For those who ridiculed them and did not believe their claims of the spiritual being, the family was not perturbed.
"I just leave them on their own. They laughing at us and saying all kinds of things but I say they never passed through it, but if they had passed through it, then they would have known," Krishna said.
"Plenty people think we did that for help. I never wanted help to build my house, I built this house myself and will finish the house myself," he added.
Balmattee said that while comments were made about them on social media and there were also derogatory statements, "I never take it on."
Not a buck
"It was not really a buck, it was a spirit but people making joke and saying it was a buck," she added.
The couple explained that the spirit would disguise itself and, at times, would even look like their son.
"How could the boy be seeing about the animals and sitting down on the couch at the same time?" Krishna asked.
Balmattee, 54, added: "It transforms in the spiritual dimension and goes in the physical one... In the beginning I was frightened. Something talking to you and you not seeing it, that is a real frightful thing. I get real frighten."
They said it was sent by a person who wanted them to leave their home built on property Krishna has been occupying since he was 18 years old.
"They sent it in a way to frustrate us... People were saying we don't pray but imagine when we go to pray, the thing coming to harass you there too," he said.
Balmattee said the shape shifter also told them how much it was paid.
"It was talking and leaving messages for us. I couldn't see it but I was hearing the voice."
Krishna, 60, who worked several jobs including at a funeral home, said he was never afraid of the spirit and spoke of a time he heard the voice.
"The police came with a new vehicle and the vehicle didn't want to come up the hill. After the police left, we heard a voice telling us 'allyuh was sleeping and I didn't want nothing to trouble allyuh, I try to shut down the vehicle.' We hear a voice talking. You think it easy?"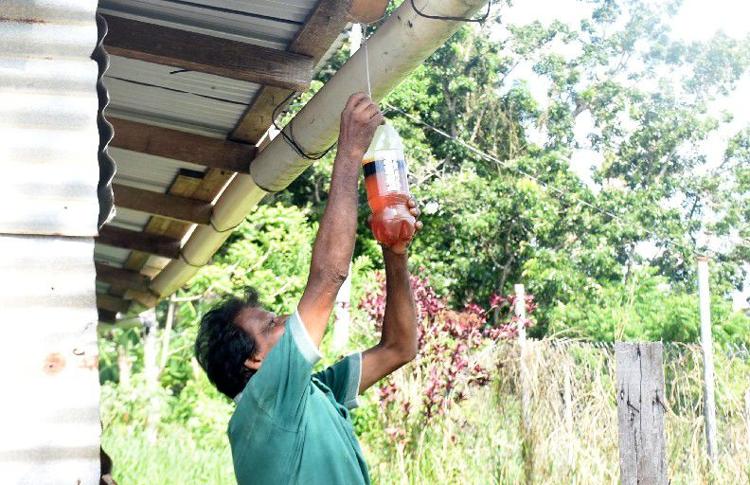 Now that the family is no long being harassed, Krishna said that he will strive toward completing his house. He also plans to continue to rear his animals.
This is done with the help of their son.
Govinda, 17, who had been outspoken in the past and had even given a description back then of the creature, made an appearance during the Express visit.
When the family first spoke out six months ago, several spiritual leaders arrived at their home to help but it was Pugh, Krishna said, who was able to get the spirit to leave them.
There have been those who the Mathuras said have now visited their home seeking help.
"You know how many people come in the night time, they come in the daytime, they want the number for pastor Eric because they have the same problem."
Krishna said he informed returning spiritual leaders and the police that they are now alright.
Psychiatrist: It is in our culture
Psychiatrist Dr Varma Deyalsingh said it is the country's culture to have certain beliefs.
"If persons have delusions and it is not causing social distress for them and for others around them, for instance they are not acting out on these delusions to cause social problems, we have no problem with that. It is part of their belief. Some people may think a dog is digging a hole in the yard, somebody is going to die, a night owl making a noise, somebody is going to die, we have these little beliefs but I think it's nothing wrong," said Deyalsingh.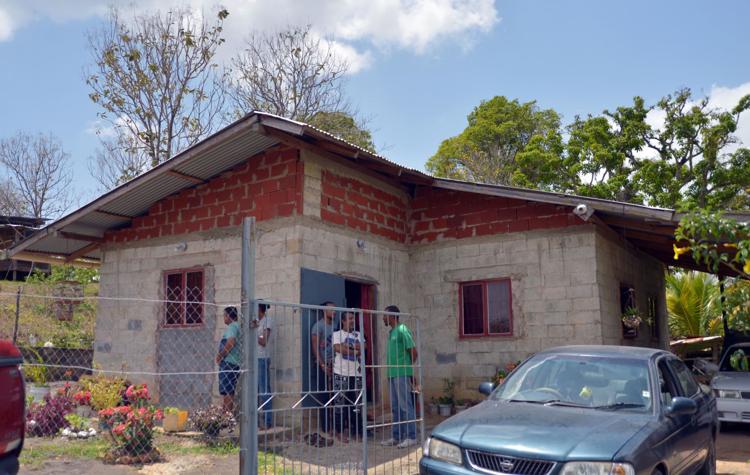 "When it starts to cause distress in that an individual cannot function, they cannot go out, they cannot work, they cannot interact, in those cases then we in the medical field will want to step in to help those individuals."
He said intervention could be in the form of psychotherapy and medication.
Deyalsingh added: "Some religions will have certain beliefs that may not be what other people believe but we will accept them. It's their belief, their way of coping and of solving their problems."