A SANTA CRUZ dance hall artiste who was shot by police during a robbery attempt at a grocery near his home last week Thursday remained in stable condition at the Port of Spain General Hospital up to last night.
Another man who police said was his accomplice remained in stable condition but at the Eric Williams Medical Sciences Complex, Mt Hope.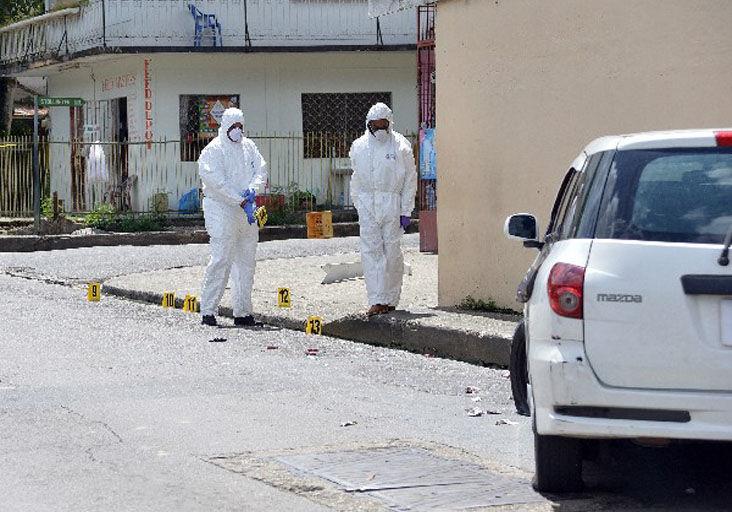 Both men were among four who attempted to rob Archie's Supermarket at Cantaro Road, Santa Cruz.
Police said around 9.40 a.m. on October 31 two off-duty officers were standing near the grocery when they saw four men running out of the establishment carrying bags and what appeared to be firearms.
The officers announced themselves as police and ordered the four to stop.
Police said the suspects fired at them and they returned fire, hitting one of the men in the stomach and leg.
Another suspect was also wounded.
Two others ran to their getaway car but slammed it into a maxi-taxi while attempting to reverse out of Cantaro Road.
The men ran out of the car and escaped.
They left behind bags filled with $100, $20 and $10 bills and cartons of Du Maurier cigarettes.
The other suspect who was shot by police ran about 150 feet from the grocery, into a man's house and was attempting to change his clothes which had been stained by blood.
The homeowner alerted the off-duty officers who by this time had been joined by officers of the Santa Cruz Police Station.
He was arrested.
The two other suspects were not found.
A gun was recovered at the scene.