The family of 71-year-old Hermina Doughty, the retired nurse who was found murdered last week, wants citizens to treat one another with love and respect.
"Trinidad and Tobago, let us love and respect each other, treat others as you want to be treated, pray for the families of TnT. Your family is the foundation of this country. Show your loved ones all the love and support you can while they are here, you never know the hour," relatives said.
Last Saturday, Doughty's body was discovered in a barrel thrown off a precipice off St Michael's Road, Tacarigua.
Relative said that they were still grieving, but thankful for the love and support they were receiving from their friends and loved ones.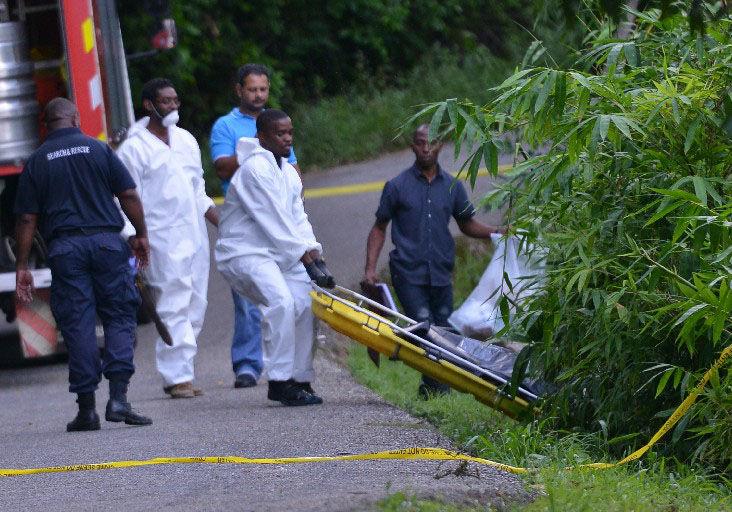 "We are grieving and we know that the hundreds of people she has touched and impacted through her caring, loving nature are also grieving. To the people of Blanchisseuse, Brasso Seco, the Eastern, Western, Northern communities, patients, nurses, friends, the people who have called from over 22 countries around the world, we appreciate your love and support and know that you share in our pain," the statement read.
Relatives were also grateful to the police for their hard work and communication throughout the ordeal. They also made special mention of the care that the officers involved had shown.
However, they were critical of a man, suspected to be a police officer, who photographed Doughty's body as it was brought up from the precipice, and shared it on social media sites.
"To the person who has tried to desecrate our memory of her by photographing and sharing her body in its vulnerable state, we hope you never have to experience a moment like this. We pray for healing for the perpetrator of this heinous crime," relatives said.
Suspect to appear in court
A 30-year-old man from Northern Settlement, Sangre Grande, is expected to appear before an Arima magistrate today, charged with Doughty's murder.
He was held on Friday night at a work site near Doughty's home.
Nearby was the woman's silver Nissan Wingroad car which she had been last seen driving.
An autopsy conducted at the Forensic Science Centre in St James was inconclusive and a definite cause of death could not be established. This was due to the state of decomposition of Doughty's body, police said.