THE United National Congress (UNC) has stormed into the PNM stronghold that was the San Fernando City Corporation (SFCC).
Three seats-—Les Efforts West/La Romaine, Marabella East and Marabella West/Vistabella—were declared for the UNC at the party's Couva South constituency office last night.
In 2016, all nine electoral districts in the SFCC were won by the People's National Movement (PNM).
Last night Les Efforts West/La Romaine candidate Rishi Balramsingh secured 1,297 votes while the PNM got 947.
In Marabella East, 19-year-old Mickyle Calliste tallied 1,300 votes while his PNM opponent got 881 votes. Calliste is the grandson on calypsonian Leroy Calliste (Black Stalin).
And in Marabella South/Vistabella Marcus Girdharie won the seat with 905 votes, 129 votes more than the PNM candidate. There were no PNM supporters at the PNM's regional office in San Fernando as at 9.30 p.m.
Speaking to reporters at her Siparia constituency office, UNC political leader Kamla Persad-Bissessar said she was pleased that the party had moved into the SFCC.
She said, "We have gone from no seats in San Fernando to take at least three seats. Marabella East, Marabella South/Vistabella and Les Efforts/La Romaine were declared UNC. The people have spoken today. We saw democracy in action today as thousands of people came out and exercised their right to vote."
The PNM campaigned hard in San Fernando, bringing out MPs Randall Mitchell and Faris Al-Rawi at a national meeting and hosting several cottage meetings.
The San Fernando campaign was managed by Kazim Hosein, whose brother Ryaad Hosein (Les Efforts East) was one of six PNM candidates to capture seats.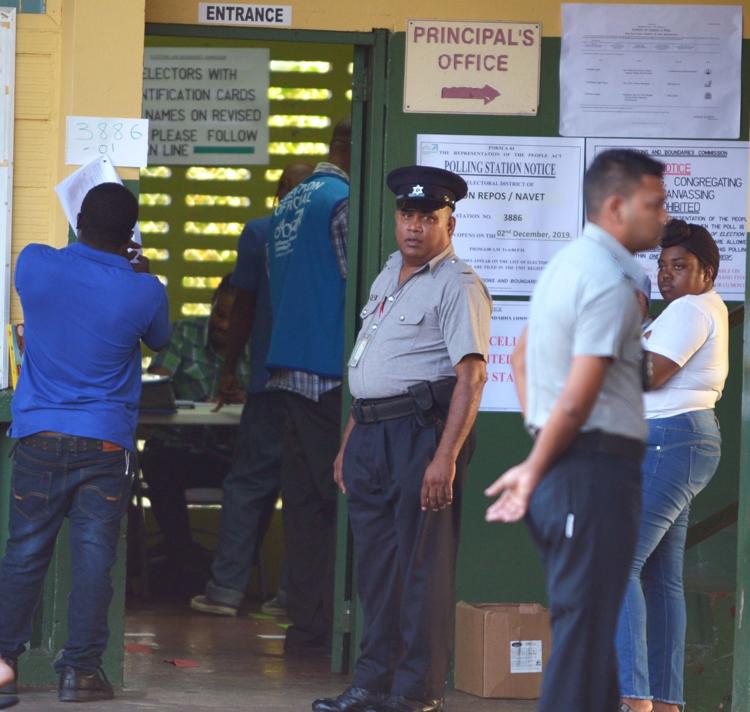 UNC wins new district
The electoral district of La Romaine, one of the new seats created following boundary shifts by the Elections and Boundaries Commission (EBC) went to the UNC last night.
The seat falls under the Penal/Debe Regional Corporation, which is controlled by the UNC.
UNC political leader Kamla Persad-Bissessar had earlier expressed concern about the seat after casting her vote at the Hermitage Presbyterian School.
Oropouche East MP Dr Roodal Moonilal told the Express that he too was concerned that the La Romaine seat would go to the PNM.
La Romaine, however, was the second seat to be declared for the UNC with 1,596 votes while the PNM got 1,139.
The PNM won the Cocoyea/Tarouba electoral district by one vote.
The PNM secured the seat with 1,043 votes.