Ainsworth Sookhan has appeared before the court charged with wounding with intent to cause grievous bodily harm.
The man he allegedly wounded is awaiting surgery to remove his left eye.
Earlier this week, a video circulated on social media showing a man striking another with an object during an altercation.
The charge against Sookhan, who is also called Shortman, 30 of Phillipine near San Fernando, was read by San Fernando senior magistrate Jo-Anne Connor.
It alleged that last Saturday at Coffee Street, San Fernando, together with another person, he wounded Sheldon Hamlet with intent to cause him grievous bodily harm.
The indictable charge was laid by constable Kheraj of the San Fernando Criminal Investigations Department.
Defence attorney Faraz Mohammed asked for reasonable bail for his client. He said Sookhan suffered from chest problems which is yet to be diagnosed.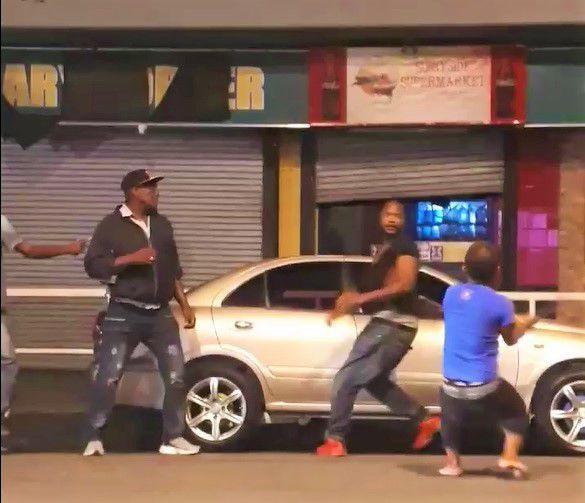 He said the unmarried Sookhan, who had no children, was born with the condition known as dwarfism. Mohammed said his client received a disability grant from the Government but subsidised this by doing private for hire jobs and odd jobs.
The attorney said Sookhan had no pending matters but admitted he was charged in 2016 with traffic offences for which he was fined and placed on a bond. He said the two year bond had since expired.
Police prosecutor Ashley Mongroo made no objection to bail but gave an update that Hamlet was still in hospital. "He is stable however the eye has to be removed. They are making arrangements to have the surgery done."
Connor said she considered all factors as she placed Sookhan on $80,000 bail with a cash alternative of $15,000. Conditions that he has no interaction with Hamlet including through social media or a third party, at all times remain 150 feet away from him and report to the San Fernando police station were imposed.
The case was adjourned to September 20.