Meet Candice Santana, the plus-sized masquerader currently going viral on social media after sharing her experience playing mas on Carnival Monday and Tuesday.
A faithful mas player for some ten years previously, Santana officially "retired" from Carnival four years ago.
But when she attended the band launch of The Lost Tribe, the costumes in the section "Mumtaaz", designed by Shawn Dhanraj, grabbed her attention.
She loved the fact that the band was running a campaign endorsing all sizes and shapes and had even had a plus-sized model at the band launch.
The Tabaquite resident fell in love with the design and decided to come out of retirement to play mas this year.
"It was a real impulsive move," Santana told the Express.
So on Carnival Monday and Tuesday, she excitedly donned her costumes and hit the road in Port of Spain as part of The Lost Tribe band which went on to win the Large Band of the Year title.
Santana said she felt confident and beautiful in her outfits and felt "amazing".
But she said was subjected to negative comments and looks of disgust from others because of her size.
On Monday she said a group of plus-sized women called out to her advising her that mas is not for "we fat girls".
She said she laughed off the comment.
Santana however said she noticed the reactions even more when a photographer approached her and her friend for a photo but asked her to step aside as he only wanted a photo of her friend.
"She told him that if he isn't taking the photo of us both she doesn't want any other photo. He walked away," Santana recalled.
And on Tuesday, in the middle of the revelry whilst wining on a man from another band, Santana said two women came and pulled him away and one of the women made a negative comment about her size.
"I was stunned and walked away."
Santana noted that the man later returned to apologise.
On Tuesday, while dancing at the Socadrome, Santana said she was approached by another masquerader who asked to take a picture with her.
She said the masquerader told her she looked beautiful despite being plus-sized.
"We are a body-shaming society," Santana told the Express.
"The last woman didn't even realise she was doing it."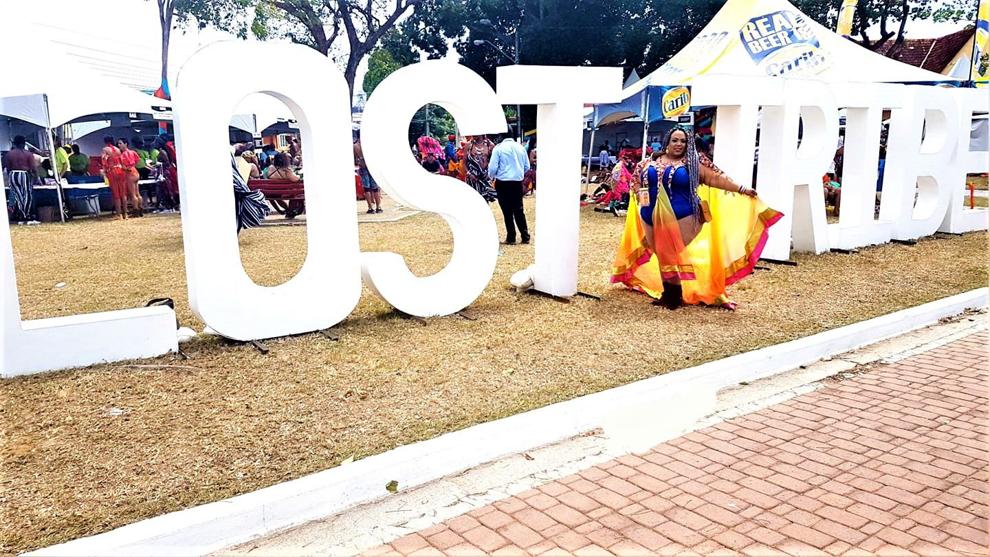 Santana, who turns 33 in a few days, said while she has never been "a size zero, two or eight," she was always confident with her body and never really paid attention to negative comments.
"But when my friend brought it to my attention, I started to realise this happens a lot."
Santana said many people have the view that Carnival is only for women with a certain body type.
"Variety is the spice of life," she said.
"We are not all the same."
Despite the negative reactions, she said she had an enjoyable Carnival and would play mas again next year.
She praised designer Shawn Dhanraj and The Lost Tribe for being inclusive and accommodating towards plus-sized masqueraders and said more bands should be willing to do the same as there are some bands that do not cater for plus-sizes.
"But I think more and more, we are becoming more inclusive."
Santana had this advice for women struggling with body insecurities which she said is a ritual she performs each day.
"Look at yourself in the mirror and say you are beautiful."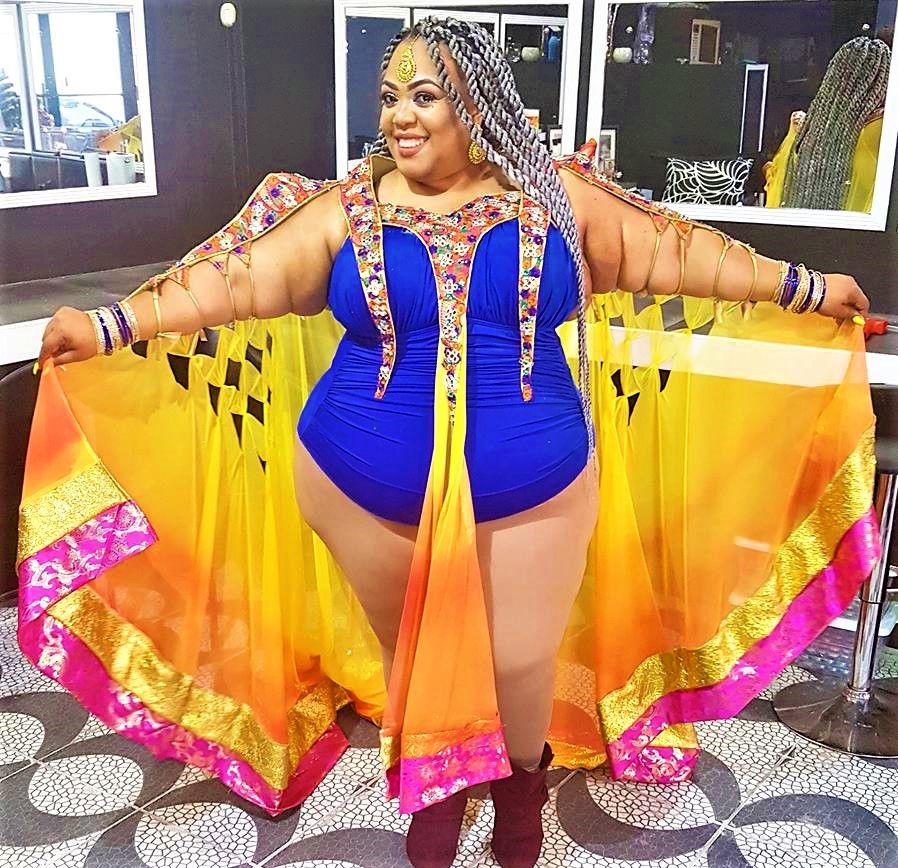 She also had this advice for critical persons who made negative comments about her body.
"Re-evaluate yourselves and check yourselves. Put yourself in other persons' shoes."
Since posting her experience on Facebook, Santana said she has received over 100 messages of support from other women.
"It is overwhelming for me to see how many women face this," she noted.
Santana's post has been shared over 1,100 times and racked up over 4,000 "likes" and scores of encouraging comments.
Expect to see her on the road again in 2020 playing mas in The Lost Tribe.