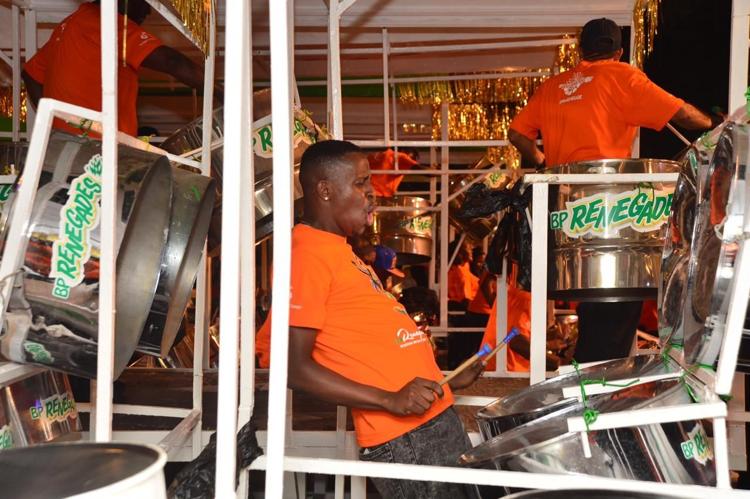 Disappointed.
That was the general consensus among pan patrons about the absence of the North Stand at yesterday's Panorama medium and large-band semi-finals at the Queen's Park Savannah, Port of Spain.
The North Stand was scrapped this year.
Chairman of the National Carnival Commission Winston "Gypsy" Peters announced in December it had become too expense to erect and dismantle. He said outside of the Panorama semi-finals, there was no use for the North Stand, which cost around $4 million to construct and take down.
In the North Stand's place this year was North Park.
It comprised of two sections—the North Park Grounds, which was an open, flat area without tent cover; and the North Park Covered—four stage-like structures covered by massive tents.
Tickets for the "covered" and "grounds" zones cost $400 and $350, respectively.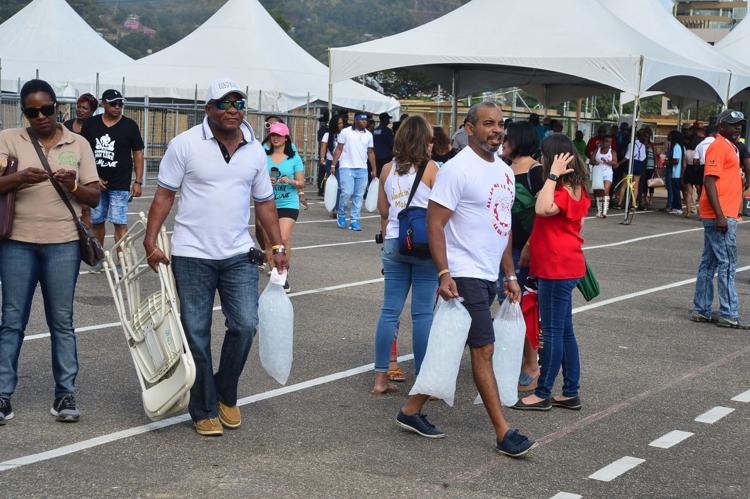 No seats
At 2.30 p.m., there was a meagre crowd at North Park. But by 3.30 p.m., spectators began filling out the two sections.
Patrons in both zones had to bring their own seats, which some only discovered when they ­arrived. "I didn't know there'd be no seats, or I would have walked with a portable chair," said a woman clad in high-heeled boots.
"This is not value for money at all. We paid $400 to be here and I'm very disappointed that we have to sit on coolers for the duration of the competition," said her companion in the "covered" section of North Park.
'Give more cover'
On the grounds, one posse tried in vain to find a shady area.
One of its members, Rickie, felt patrons were given a raw deal.
"There's no shade, no vibes and no rivalry with the rhythm sections. Look, it's 3 p.m. and not one rhythm section blazing.
"I want them to bring back the North Stand. But if they say it's costing too much money, then I can understand. But at least they could give us a little more cover," he told the Express.
Another North Park "grounds" posse described the change as "very stupid".
"We want back we North Stand. This is not making sense at all. This is like a semi-Skinner Park," she said.
"We expect this (no shade) in Skinner Park and at least we know how to prepare for it. But I will still wine and enjoy myself and pick up something," she quipped.
"The number one problem with this new setup is the sun. We also have nowhere to sit down. We're not feeling the vibes. At least with the North Stand everybody was together so it was more fun," a man from the group opined.
Not too far away, Pearson Whittaker said he, too, was disappointed about the removal of the North Stand.
"We were just having an argument about this same thing. People are saying to give the North Park a chance, but look at the results. Around this time (2.55 p.m.) a lot of people would have been here already. A lot of people are hesitant (because of) this stupid stage thing they built here," he said.
Brian Gobin, a frequent Pano­rama patron, also called for the return of the North Stand.
"Because we get more fun there. Everybody's so far apart this time. Right now we're segregated," he stated.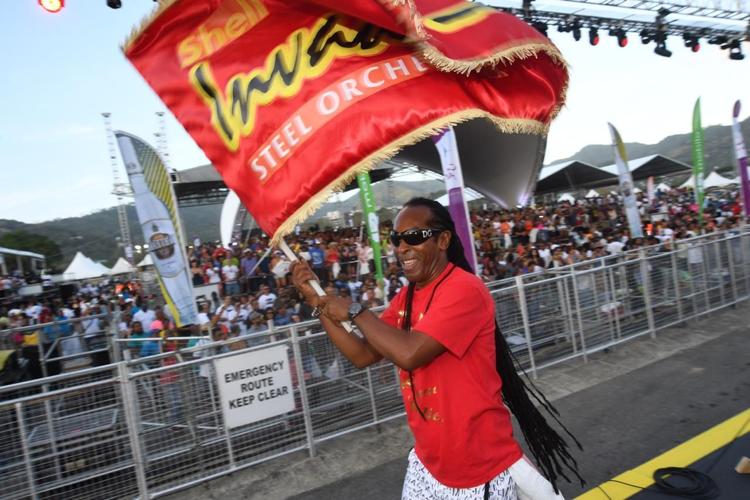 'Not worth $400'
Few persons interviewed said they liked the North Park concept. However, they took issue with its ticket cost.
"Actually, this is more comfortable. There are not too many steps to climb. I like it but it is not worth $400 at all. They didn't need to up the price because we're getting less for the money," said a patron in the "covered" section.
"The only reason I spent that $400 is because my family came from abroad and they love pan," she said.
Contacted yesterday, Peters said he will answer all questions relating to the North Park today.