The 2019/2020 budget was no election budget, says Finance Minister Colm Imbert.
If it were, then the expenditure for fiscal 2020 would have been $60 billion, he said this morning.
Imbert presented his $53 billion budget for fiscal 2020 in Parliament on Monday.
Speaking this morning at a post budget forum hosted by the Trinidad and Tobago Chamber of Industry and Commerce, at the Hyatt Regency, he said after three years of hardship, where "Government had to do things to create the necessary revenue to boost the economy", this year Government decided to "balance it out", catering for those at both the lower and higher end of the income scale.
"I heard someone mention something about an election budget. If it were we will be at $60 billion. We still managed to keep within the range of $51 to $52 billion. We are still being disciplined, but what we thought we would do this year is deal with some problems and some burning issues...try and help people at the lower end and try and help people at the upper end," he stated.
"And if I take two things, I would take the increase in the minimum wage on the lower end, and I will take the VAT bonds at the upper end, and all of the things in between," Imbert said.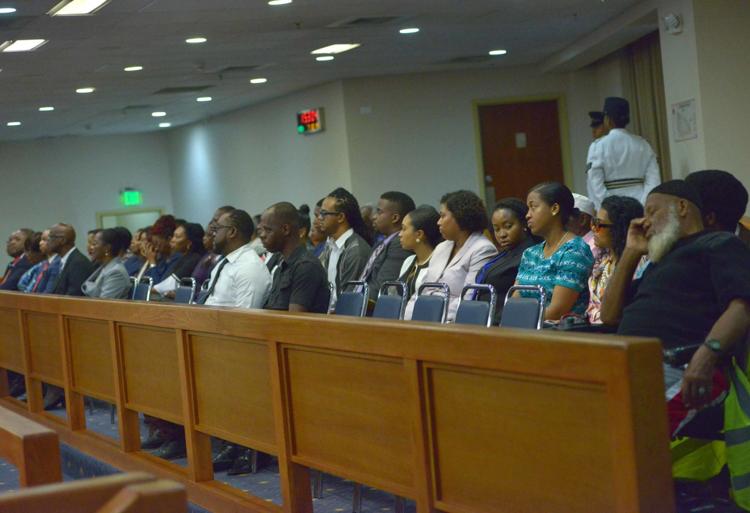 He went on:
"And we still have next year. Even with the way the Parliamentary schedule is, there may not be a full budget next year. There is still the opportunity in the mid-year review to make some adjustments and to do some more things that would boost the productive sector."
Imbert announced on Monday that from December 1 this year, the minimum wage will be increased from $15 per hour to $17.50 per hour.
He also announced plans to settle outstanding VAT refund arrears owed to businesses, in the form of $3 billion in interest-bearing Government bonds.
He said the bonds will have a tenure of five years, with an interest rate of 1.5 per cent per year.