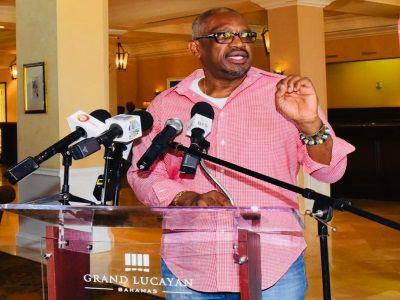 NASSAU, Bahamas, Aug 23, CMC – the Bahamas government says it has made a deposit of US$10 million in a bid to acquire a hotel and save an estimated 400 jobs.
Prime Minister Dr. Hubert Minnis said while the government has no desire to run the Grand Lucayan resort, it nonetheless intends to keep to its promise to ensure that the facility returns to its glory days of employment.
"I have just recently made a deposit for the purchase of this hotel. We have signed the sales agreement and we hope to complete the purchase of this hotel within the next 30 days," Minnis said after touring the facility with over 4,000 luxury villas.
He said the full details of the sale would be outlined when the Parliament resumes next month.
"It is not our intention to run a hotel. The government cannot run a hotel. But it is our intention to save the jobs of the (400) Grand Bahamians who work in this hotel," he said.
The decision to buy the property came after Canadian real estate developer Paul Wynn, who had signed a letter of intent with the Hutchison Whampoa to buy the resort, pulled out of the sale.
Wynn said that he thought the final purchase price negotiated, of US$65 million, was too high. He said it could take between US$110 million and US$120 million to fully open the Grand Lucayan.
Two of the hotels that make up the three-piece property remain closed following Hurricane Matthew in 2016.
Earlier this week, Tourism Minister Dionisio D'Aguilar said the government does not plan to spend the near US$100 million to renovate the hotel.
D'Aguilar said the government was only interested in purchasing the hotel and finding a buyer.