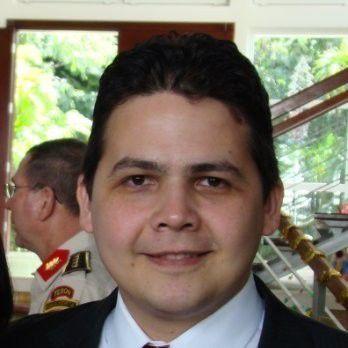 THE illicit tobacco trade on the black market is fast becoming a thriving criminal enterprise.
This was highlighted by Caribbean external affairs manager of British American Tobacco John Padgett as he addressed a seminar held in Suriname on June 20.
Padgett was one of the key speakers which saw the busines-community, law enforcement-inclusive of coast guard and police officers-shop owners and ministry officials attempt to come up with ways to combat the illegal sale of cigarettes.
Padgett said there were also health risks associated with illegal cigarettes.
He said illegal cigarettes when tested contained elements of rat droppings, insects and other harmful substances.
"Individuals put themselves at risk when they purchase these items. Business establishments place their customers' lives at risk when they pass on these cheaper products to their consumer base just to make a profit," Padgett explained.
Saying the illicit trade should be against the moral fibre of any country, he suggested governments should not see this as a loss to just businesses but also to the economy.
"Millions of dollars in taxes are lost to illegal cigarette trading," Padgett said.
He said the seminar was geared towards educating business owners and noted that some businesses thought paying less for cigarettes was a perfect opportunity to increase profits.
The illicit trade "is a greater challenge which needs to be tackled. It can take several forms such as counterfeiting, evading taxes, human trafficking, drugs and the list goes on. This is a big issue which has links to drugs and human trafficking," he added.
Noting that CrimeStoppers was working alongside British American Tobacco within the Caribbean, including Trinidad and Tobago and Jamaica, Padgett said thus far the response had been great, but more needed to be done to combat the production, sale and distribution of unauthorised cigarettes.
Several business owners present agreed with Padgett that more needed to be put in place, with suggestions ranging from better legislative frameworks to heavy fines acting as a deterrent.
How the trade thrives
Black market sales of tobacco involve criminal gangs sourcing counterfeit cigarettes, smuggling across borders and engaging in large-scale tax evasion.
Several Caribbean countries have weak or non-existent penalties.
Cigarettes are among the most commonly traded products on the black market due to high profit margins, relative ease of production and movement and low detection rates and penalties.
Illicit trade is not just the work of small operators.
Organised crime is increasingly dominant.
The rewards can be high.
Just one shipping container full of trafficked cigarettes could earn a criminal gang more than US$1 million, the seminar heard.
Fake products
Padgett said the packaging of fake cigarettes was difficult to distinguish from legitimate ones.
Criminals mimic an original design with some changes such as packaging texture and type fonts.
Fakes come from illegal operators all over the world including China, Paraguay, the Middle East and Eastern Europe.
Last year, the Anti-Illicit Trade Regional Conference hosted by British American Tobacco Caribbean took place in Georgetown, Guyana.
What can be done?
Padgett said his organisation supported regulators, governments and international organisations such as the World Customs Organisation, the World Trade Organisation, World Health Organisation and European Union in seeking to eliminate all forms of illicit tobacco trade.
Padgett said it was vitally important that governments establish workable tax regimes and economic policies that do not create conditions which encourage illicit trade, stronger border controls and effective laws to deal with the illegal sale.