KELLY ANN Seerattan had a newborn baby, a job, youth, and a home which kept her grounded to stay the course and keep building and fulfilling her life.
The kindergarten teacher lived at the family's home on Circular Road, Princes Town.
It was where she grew up, and it was the last place she was seen almost ten years ago.
Her disappearance, like scores of others in this country, has left a trail of mystery, misery and heartbreak.
Police were told that she was last seen alive on November 3, 2011 — just weeks after she celebrated her 25th birthday with her four-month-old baby girl, Kelseigh.
The birthday was an especially wonderful occasion for Kelly Ann's mother, Susan Lalchan, who was proud of her eldest child, and how well she cared for and nurtured her first grandchild.
She had gifted Kelly Ann a seven-piece tri-colour gold ring, which she had always wanted, and blessed her on her birthday.
The mother-daughter relationship had grown closer after the death of Kelly Ann's brother, Christopher, from a heart ailment when he was 11 years old and Kelly Ann, at 12, was her rock, her comfort and counsellor through the family tragedy.
The raw emotional pain of losing Kelly Ann is evident in two video montages which her mother posted to YouTube eight years ago.
It is her hope that people who know about Kelly Ann's case and have any information that will lead investigators to her or those responsible for her disappearance will come forward with information.
The video montages feature pictures of Kelly Ann in 2011, around the time she was last seen.
'You will always be in my heart'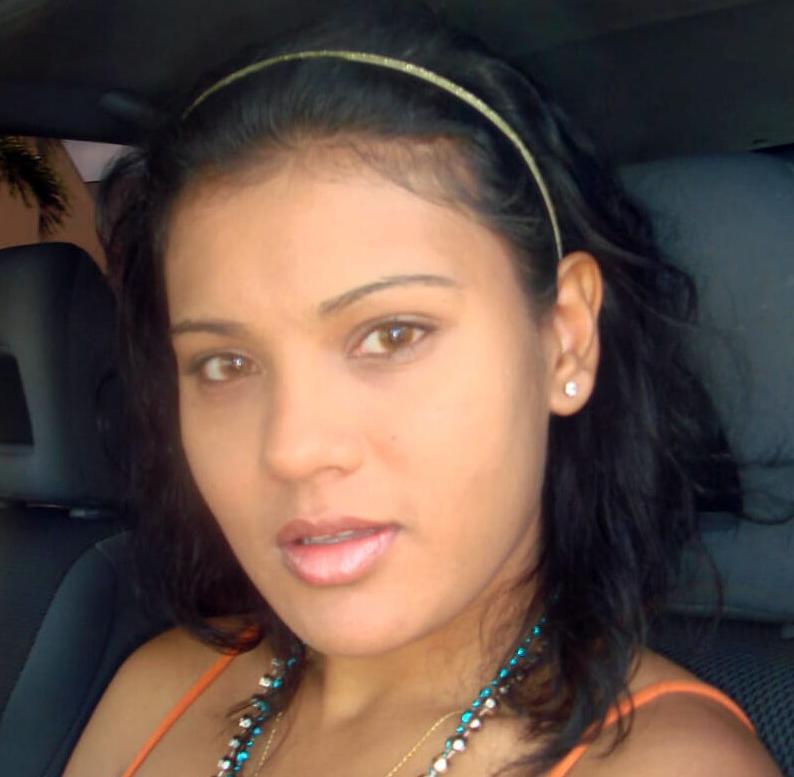 The pictures captured her with the people she loved, and her everyday life; posing for selfies while lying on her mother's lap; before and after pictures of her and her mother flat-ironing each other's hair; a wrapped birthday present with the words 'Happy birthday Mommie', written on it.
Lalchan posted on one of the videos: "For Kelly, I miss you and love you. You will always be in my heart."
And on another: "I don't know where you are, but I know that God has you safe in His arms. I miss you; I am always thinking of you. You will always be my child. Mummy's little girl I love you, from Mum."
The videos also feature pictures of Kelseigh, as Kelly Ann locked eyes with her, and mother and baby girl are smiling at each other, almost cheek to cheek.
Following Kelly Ann's disappearance, the infant's father, Kerwyn Nimchan, 35, was granted full custody of the child.
Nimchan told police he got to Kelly Ann's home around 9 p.m., and picked up the baby for an overnight stay with him. The next day when he went to return the child, Kelly Ann was not found.
Nimchan told police he last heard from her that Friday morning when she sent him a text telling him to enjoy the day with their daughter. However, when he returned hours later to drop off Kelseigh for her mother, Kelly Ann's door was locked.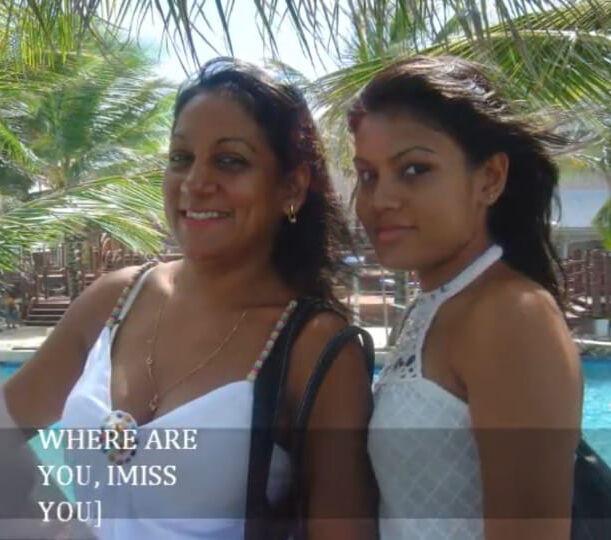 The downstairs apartment which she occupied was ransacked, and the only items suspected missing were her purse, identification card, cellphone and a pair of earrings which her mother gave to her.
A good mother
Nimchan made a missing persons report to the Princes Town police, and officers found that the door was locked and there were no signs of a break-in.
Investigators were told that neighbours had seen a strange black vehicle parked in front the house the following morning on November 4, 2011.
Although it has been almost ten years since Kelly Ann disappeared, when the Express contacted Lalchan by phone yesterday, she wept as she spoke of her beloved daughter whom she prays for every day.
"Kelly was my first born. I came from a Hindu background and got married when I was 15 years old, and had her the next year. We grew up together, she was my everything," she sobbed.
"I am getting emotional because her disappearance is as if it was yesterday for me. It hurts really bad; I could never forget this pain. Only on Wednesday I was helping my husband fix his car, and I just blinked and got a flashback of her, out of the blue, of her as a little girl. She was in a pink dress and pony tails, smiling at me. She was a good mother herself and I was proud of her. Every three hours she used to change that child's clothes and send me a picture. Kelly was so in love with her baby. She loved children and had so much patience. She was a teacher in the kindergarten at the Princes Town Open Bible Church. She taught those little children dance and music," she recalled.
Inspired by love
Lalchan said days after Kelly Ann went missing, she had a spiritual vision and she screamed in fear and pain. She was left physically and emotionally numb.
"A mother knows through dreams and visions. I went down on my knees so many times, and God had taken me through this every day," Lalchan said. "Up to now I can't even go Christmas shopping because I can't bear to see mothers and daughters walking and enjoying time together, that breaks me down emotionally. For her birthdays, it is even worse. Days before my heart begins to hurt. I thank God for another day and say 'happy birthday Kelly' and she is on my mind whole day. She would not have wanted me to cry and be sad on her birthday," said the mother.
She said she was inspired to create the music videos based on her relationship with Kelly Ann to encourage families to keep bonds with their children.
"I sat down for three days to put together the second video. I want mothers and daughters to appreciate and understand each other. Stop fighting and bickering, forgive each other and live lovingly," said the mother.
Lalchan described her daughter as a young woman who was focused and independent.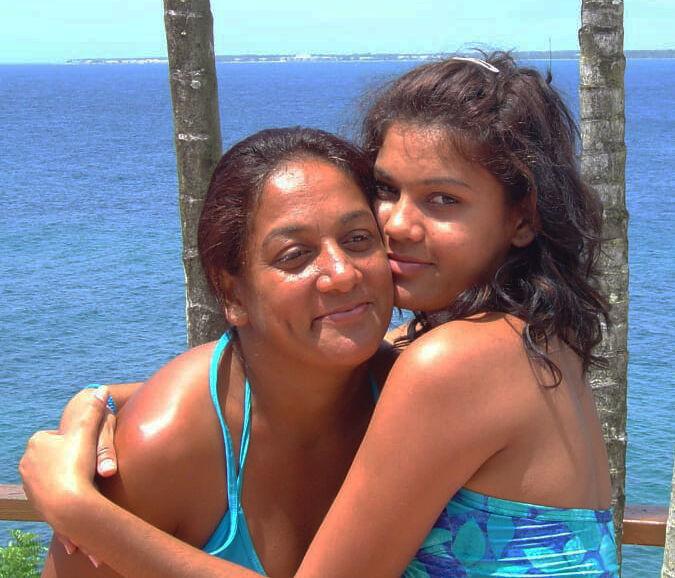 "She never asked me for anything. She took care of her bills with her little salary and worked to mine herself. Kelly didn't work for a lot of money, and she always made it do. I was very proud of her as a mother, a young woman," Lalchan said.
Nimchan has since migrated with the child to New York, in the United States.
Lalchan said she has never lost touch with Nimchan over the years as they communicate on WhatsApp. He sends her pictures of her granddaughter for her milestones such as when she lost her first tooth, being placed on the honour roll at school, and other special occasions in her life.
Anyone with information can contact Princes Town police at 655-2231, Homicide Region III at 652-0495, Crime Stoppers at 800-TIPS (8477), or send at text to Commissioner of Police Gary Griffith at 482-GARY (4279), or to the TTPS app.