The Met Office has issued an Adverse Weather Alert. The Orange Level is in effect.
Trinidad and Tobago is being advised to brace for some of the worst weather of the year, as a tropical wave passes over the islands.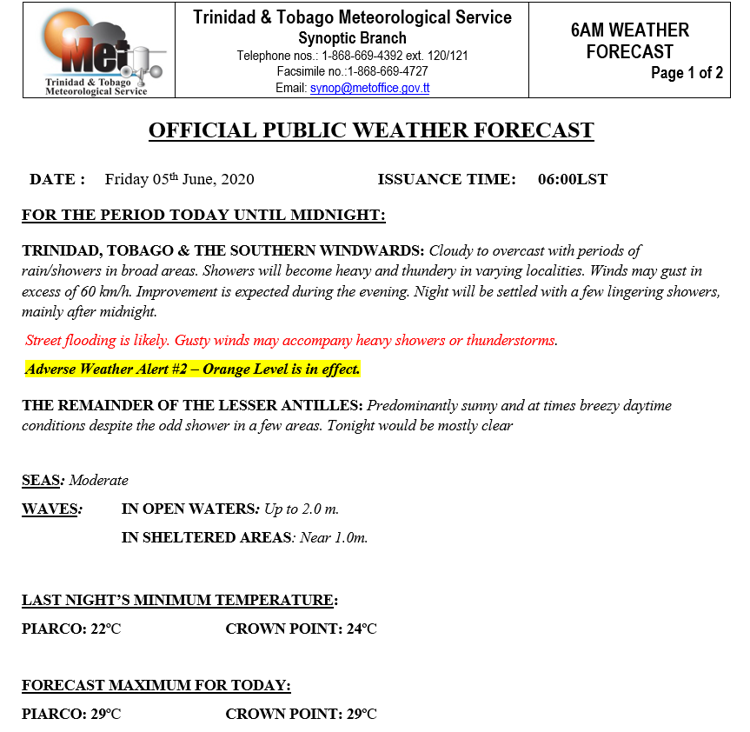 In an update this morning. The Met Office said that street flood was likely, with gusty winds accompanying heavy showers and thunderstorms. Wind gusts may be in excess of 60 k/p/h.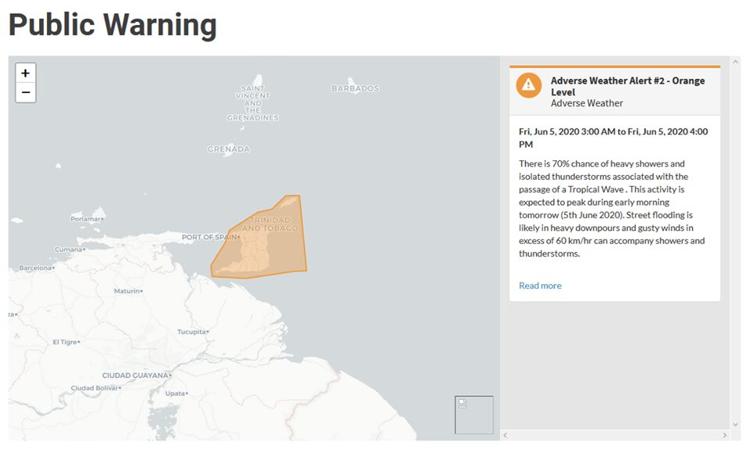 Conditions are expected to improve by evening.