IN 2014, a woman was knocked down while crossing the Sir Solomon Hochoy Highway near Claxton Bay.
She was attempting to cross the north-bound lane of the highway as it was the only way to get to her home. Otherwise, she would have had to hire a taxi and pay double the fare to get to the small wooden shack built along the south-bound lane, downwind of the Forres Park landfill.
Marisa Rambharose did not have the money.
The horrific accident was witnessed by her two sons, then seven and 19. One son was sitting in the verandah, overlooking the highway, when he heard the crashing sound. The other was in the front yard, waiting for his mother's return.
She was bringing home dinner.
The older son, who suffers from a mental disability, did not immediately know what was happening. But the younger son knew. He spotted his mother's handbag on the roadway.
He knew their lives would be changed forever.
The woman's death was widely reported in the media. Many people offered to help the boys, now orphaned. Their father died while serving a prison term some time before.
But the boys were soon forgotten, going separate ways, maybe never reuniting.
The Express contacted several persons, relatives and neighbours, in an effort to locate Rambharose's sons, now 26 and 14.
Wandering the streets
Relatives said the older son would hardly speak after his mother's funeral. He depended on Rambharose to get him through the day.
He stayed with relatives in Penal but soon walked away. He returned to the overgrown shack in Claxton Bay, where he would sleep on the verandah. He is seen, sometimes, wandering the streets, the Express was told.
His uncle, Dave Mahabir, said family members would find him and bring him back to Penal. But he would leave again.
"He just went roaming all over the place. It is very difficult for us. We tried to get him into a Home for Children but he is too old to be enrolled. He stays at the house in Claxton Bay most times. But he is on his own now," he said.
As for the younger son, he was placed in a Home for children in Port of Spain.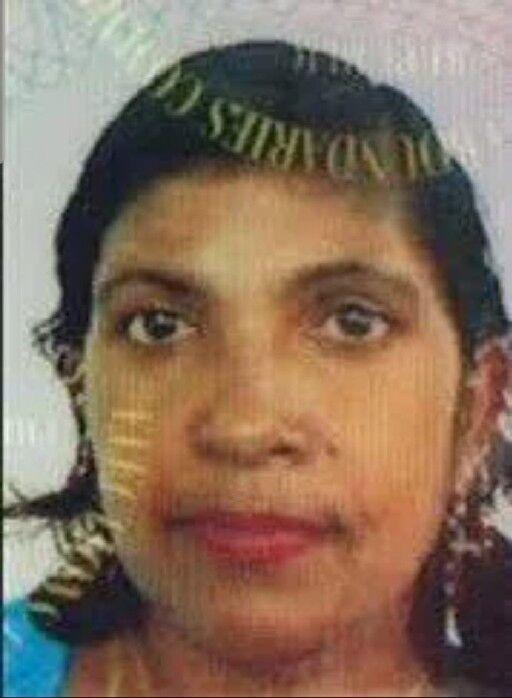 His uncle said, "I have not seen him in eight months but I know he is at the Home. We cannot go because of Covid-19. He is also going to school. He is a bright boy. I pray for him to do well and make a life for himself. He deserves that."
About Marisa
Marisa Rambharose earned a living cleaning the homes of wealthy families in Claxton Bay, and she did not have much.
Her husband died while serving a prison sentence some time before. And she was left to raise four children on her own — two girls and two boys.
Rambharose had married off her eldest daughter as a teenager hoping she would have a better shot at life.
The second girl was placed in a Home for children. She was allowed to leave the home at age 18 and now lives in Arima.
Rambharose was caring for her two sons.
In October 2014, Rambharose had visited her daughter at her home in Marabella. She bought two boxes of food which she was taking to her two sons. Relatives said Rambharose would go hungry to feed her boys.
Eyewitnesses said Rambharose was standing on the shoulder of the north-bound lane. It was dusk and light was fading. A vehicle swerved to avoid colliding with an overtaking car and struck the woman's handbag, throwing it into the roadway.
Rambharose, 42, leaned over to pick up the bag and was run over by another vehicle. Her body was dragged for about 30 feet along the roadway. She died at the scene.
Mahabir said, "If my sister was alive today her children will not be like this. She was poor but she took good care of those boys. She made sure they were together. She said when she grew old (the older son) would take care of his brother. Look what happened now. She died and the boys split up. They may never see each other again. When my sister was alive she would take (the disabled son) to the doctor and he would be okay. Now he has lost his mind and he does not want help," he said.
Remembering the sacrifices his sister made, Mahabir said she would spend her last dollar in food and medication for her children. "I remember once I asked her for (custody of one son) and she said no. She didn't want them to be separate. She had so much love for those boys. She would do anything for them," he said.