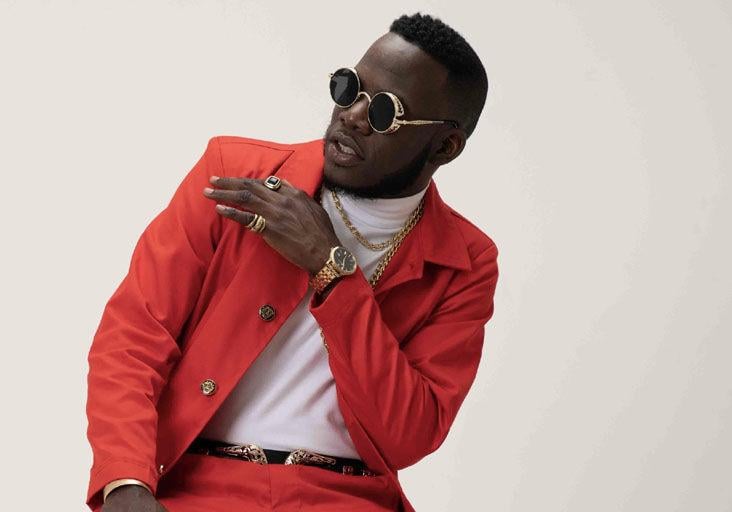 Advocacy group Womantra is criticising a new song released by soca artiste Erphaan Alves, which it says promotes misogyny and makes light of sex trafficking of Venezuelan migrants.
In a statement yesterday, Womantra condemned the song and the visuals in the official lyric video released earlier this week.
In the song, titled "Showroom", Alves sings about his love for a Spanish woman. He croons "Senorita mas linda" and the song features lyrics such as "when you tell me about your past, baby girl you make me cry. Can't judge how you come in because it's for a better life."
He continues "Showroom gyal, no owner transfer". The song is accompanied by a video featuring a scantily-clad dancer performing a range of moves.
Womantra voiced its disapproval of the song and video, saying it sends a dangerous message.
"Erphaan's video features a Latin American-looking woman dancing in her underwear to the words, 'Senorita mas linda'. It is obvious that he is speaking to/about/of the immigrant community here engaged in sex work," the group said.
"He acknowledges the vulnerability of these women who are either engaged, coerced or forced into sex work, which is cool...up until he references how she moves her hips and ultimately seduces him. This is then followed by a warning, that his prowess for 'hitting' her from behind will somehow be a life-changing experience. Gross, right! How is he any different from any other client who thinks his sex is something she should be grateful for?"
Womantra also took issue with the "objectifying" title of the song.
"Sex workers are real people and sex trafficking is real too, right here in Trinidad and Tobago. Sex workers are also far more vulnerable to being abused and sexually exploited as is intimated in the song. Why then is the song called 'Showroom', further objectifying these women and why is the sexual domination of this woman cited as the solution?"
Showroom is Alves' second song referencing the desirability of "Spanish women". In 2018 he released "No Habla" where he welcomes a Spanish woman to T&T and sings "I shoulda pay more attention in Spanish class because I woulda like to describe the way you shake your..."
'No owner transfer is violence'
Womantra said sentiments like these are unacceptable in 2020.
"Harkening back to Shurwayne Winchester's 2011 video for his single, 'Wine on It' showed two men exchange money for a container with Latin American women as the cargo, shows that nearly a decade later we still haven't gotten it right. Continued calls for these women to wine away their exploitation is unacceptable. Saying things like, 'No Owner Transfer' is violence. We expect more from our so-called cultural ambassadors and this ain't it!"
Alves could not be reached for comment yesterday.
However, he posted on his Facebook page saying: "I truly hope a journalist/author out there is covering the evolution of Trinbago's music scene. From the fluctuation of the calypso/soca scene to the rise of 'Trinibad/Zess culture'. Simply amazing."
These are the lyrics to Alves' Song titled "Showroom."
"CHORUS
Welcome to d Zess baby
Back it up ah Back it up
Yuh best baby
Ready for d ride and d ride ready
Showroom gyal no owner transfer
Yuh so natural but yuh na do no dirt
Anything yuh want just say baby (Huh)
Anything yuh need just say baby (huh)
And how yuh skin so smooth you na ruff my girl
VERSE 1
When yuh tell me bout yuh past
Baby girl it make me cry x3
Cant judge how yuh come in
Cuz is for a better life
For a better life x3 (aye)
But when yuh wine up yuh hip slow
So hypnotizing
Uh Move yuh body and dip low
But let me give you the warning
You will never feel the same
When I hold you from the back
You will never wanna leave
When I hold you from the back
Te quiero señorita
Te quiero señorita
Mucho mucho mucho mi amor yeah
Te quiero señorita
Te quiero señorita
You will never feel the same
When I hold you from the back
You will never wanna leave
When I hold you from the back
My intention is to stay with you
Full compromise, Ah go never leave Yuh
So many other doors close on yuh
Doh let this opportunity run pass ya
A blaze in love when i look in your eyes
You have me locked on so ah gotta pick ya side
Baby nuff nuff nuff love inna meh heart."