Eric Lewis, curator of the Mo­­ruga Museum, says no Go­­v­ernment can instruct the remo­val of the life-size statue of Christopher Columbus in Moruga.
Lewis, who sculpted and erected the monument at Columbus Square back in 2012, says he does not support the call to remove the statues.
At least not without careful consideration, he said.
Lewis was responding to calls by local advocacy groups to take down the statue in Port of Spain.
Project director of Cross Rhodes Freedom Project Shabaka Kambon yesterday presen­ted a petition of 8,000-plus signatures to Port of Spain Mayor Joel Martinez supporting removal of the Columbus statue.
The statue, located at Columbus Square, Port of Spain, was vandalised on Monday.
In an interview with the Express yesterday, Lewis said he was willing to have the Port of Spain statue at his museum in Moruga.
However, he said the local government body had no autho­rity over the statue in Moruga.
He said: "First of all, the regional corporation would not be able to make that decision. They have no power over it. It does not belong to the region­al corporation. It only became public property when the monument was erected. The property was donated for the community to have the Columbus monument and Columbus-based activity, one of Moruga's largest festivals for over 60 years."
Lewis said the statue was created and unveiled following a request by members of the community.
"It is not a decision I took on my own. It is about Moruga's history. It is said that Columbus and men drew water from Moruga and continued in the ships onward. This is documented in historical scripts. I never said Columbus himself came off the boat. But he did name Trinidad and continued sailing," he said.
Lewis appealed to the autho­rities to look beyond the removal of the Columbus statue in Moruga. He said the community was plagued with social problems, including no pipe-borne water, bad roads and clogged watercourses.
He said there was no bank, fire station, hospital and pharmacy in Mo­­ruga to improve residents' lives.
"So it is not just about removing a statue here in Moruga. There are ma­ny people in this country who never knew there was a statue here, who have never seen the statue," he said.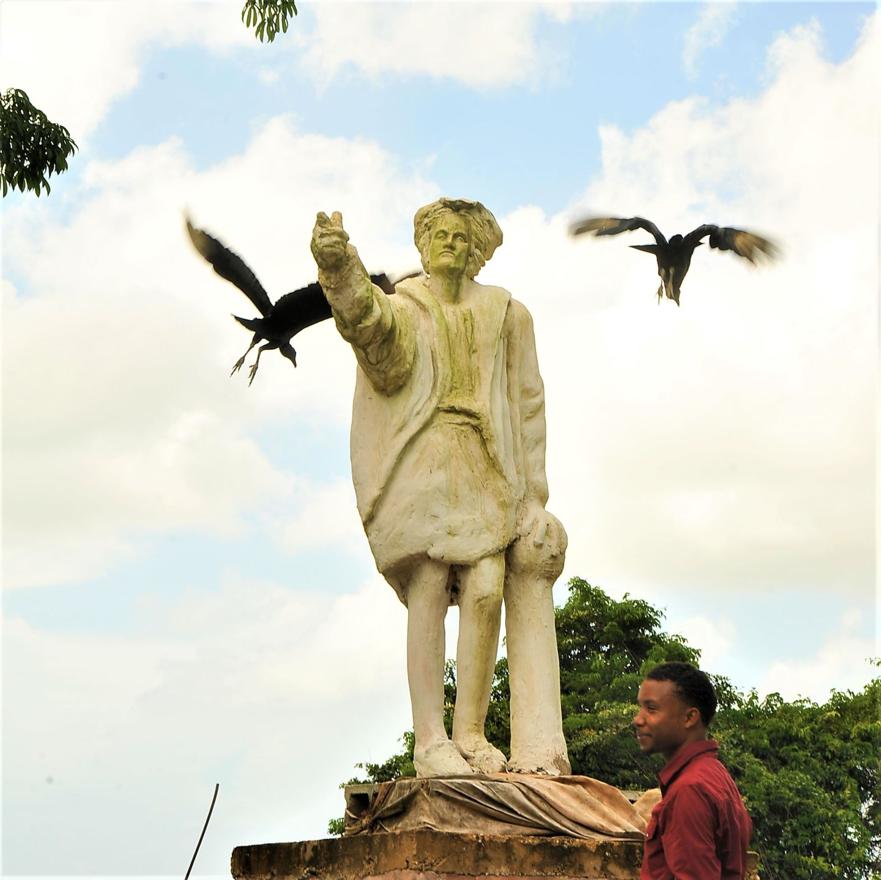 Therefore, Lewis said the call to remove the statue of Columbus in Moruga should be made by the people of Moruga.
"There needs to be a petition. Let's say you have a petition with about 5,000 names from Moruga, I will consider having a meeting with the council, community groups and others and take a decision. It cannot be an autocratic decision," he said.
He questioned whether following the removal of the Columbus statue, citizens will call for the removal of Columbus' three ships from the Coat of Arms, Trinity Hills, Columbus Channel and even the country's name.