Two fire fighters and a civilian were injured when a pick up van crashed into the fire tender on Sunday.
Fire fighter Noreen Austin sustained a leg injury, and officer Lee Jackson sustained a head injury.
It is suspected that the driver of the van fell asleep at the wheel.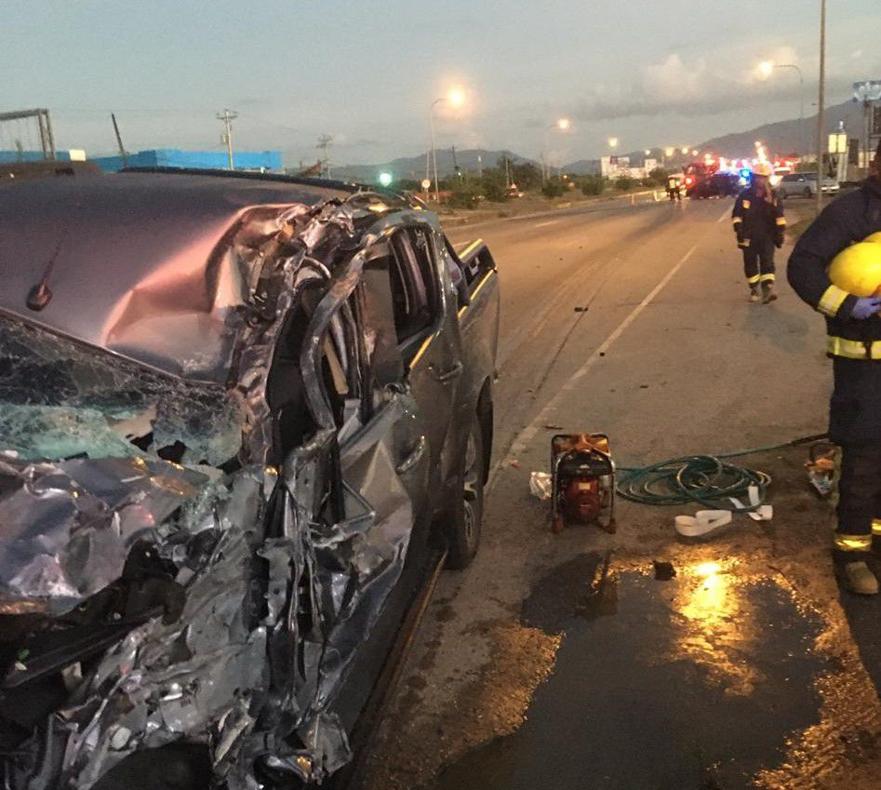 At around 5 a.m., the fire officers of the Chaguanas Fire Station had responded to a crash on the south bound lane of the Solomon Hochoy Highway in the vicinity of Bejucal Road.
The fire tender was parked and the officers were exiting the vehicle when the van crashed into the tender.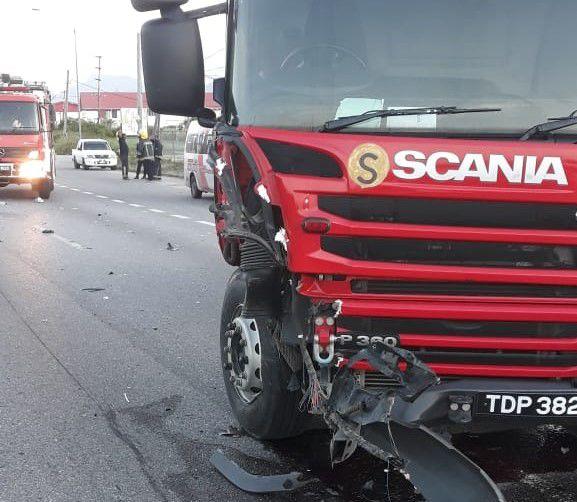 The officers and the driver of the van were injured on impact.
They were taken to Chaguanas District Health Facility where they were treated for their injuries.