Commissioner of Police, Gary Griffith is commending citizens for their "exemplary behavior and their observance to the rule of law" during Jouvert celebrations this morning.
He said there was a virtual absence of persons seen or carrying glass bottles during Jouvert celebrations. He said citizens have accepted the ban on glass bottles for Carnival.
The Carnival (Prohibition of Glass Bottles) Regulations 2020 took effect at 4 am today and will end at midnight on Tuesday.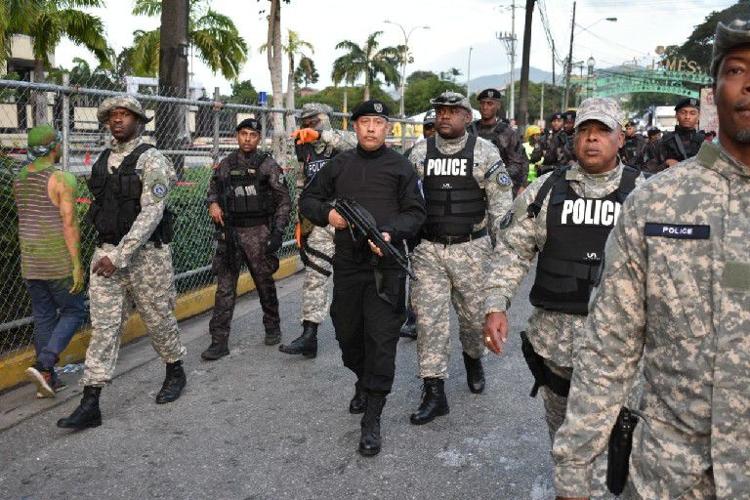 In a statement, Griffith thanked suppliers and distributors of beer and other types of alcohol for their cooperation in having these drinks distributed and sold in tins and plastic bottles.
He said the country has accepted that the banning of glass bottles was necessary as it would reduce injuries and possible death.
At 11a.m. Jouvert celebrations were incident-free
Several persons were arrested for minor offences, and from all reports received, there were no life-threatening injuries related to Jouvert.
Griffith said there was a security lock-down as thousands headed into Port of Spain for Jouvert. He said the successful security operation during J'overt augurs well for the rest of today and tomorrow.
Police officers conducted road checks at Cocorite, Curepe, San Juan, Morvant Junction, Tunapuna, Lady Young Road, the Beetham Highway, Priority Bus' Route and Eastern Main Road, Laventille. Other road checks were conducted across the country.
Griffith said that based on figures, attendance at Jouvert celebrations surpassed 2019. The CoP says that citizens felt safer and more secure by coming out in 2020.
The attendance figures for Jouvert celebrations are as follows:
* Point Fortin - 1,200
* Sangre Grande - 4,000
* Port-of-Spain and Environs- 70,000
* Tunapuna - 15,000
* San Juan - 1,900
* Chaguanas and Environs - 9,000
* Cedros - 10,000
* San Fernando - 7,000
* Tobago - 8,000
* Siparia – 500
* Biche - 200