Tobago and Grenada and its Dependencies have now been placed under a Tropical Storm Watch, the Trinidad and Tobago Meteorological Service advised this afternoon.
International protocols dictate that such advisories only be issued within the Watch window of a 48-hour lead time; any time ahead of this window would mean international regulations and standards are not being followed.
Current analyses indicate that with the small size of the storm (35 radial km wind extent) and with the given trajectory, the storm is not expected to directly impact Trinidad.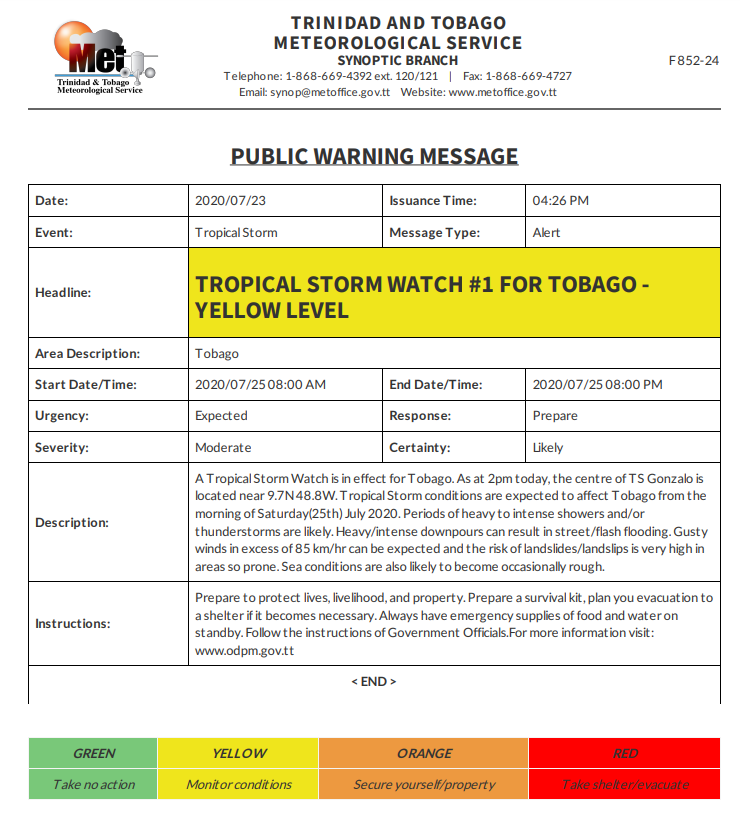 Heavy showers and thunderstorms are still however expected to affect Trinidad however because of the environment created around the system.
Grenada has also been place under a Tropical Storm Watch.
The storm is heading due west.
It is traveling at 22 kilometres per hour, and as of 4p.m. today, there were maximum sustained winds of 96 kilometres per hour.
It has weakened slightly.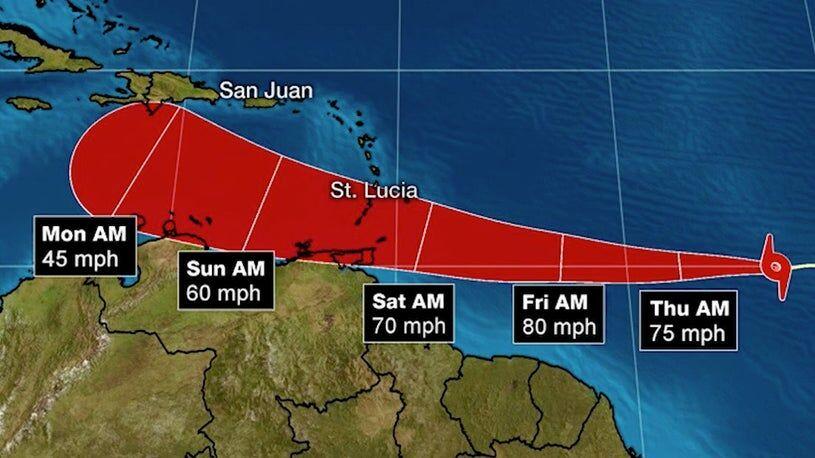 The storm is located about 1470 kilometes east of the southern windwards.
The National Hurricane Center in Florida is reporting that a hurricane watch has been issued for Barbados and the St Vincent and the Grenadines.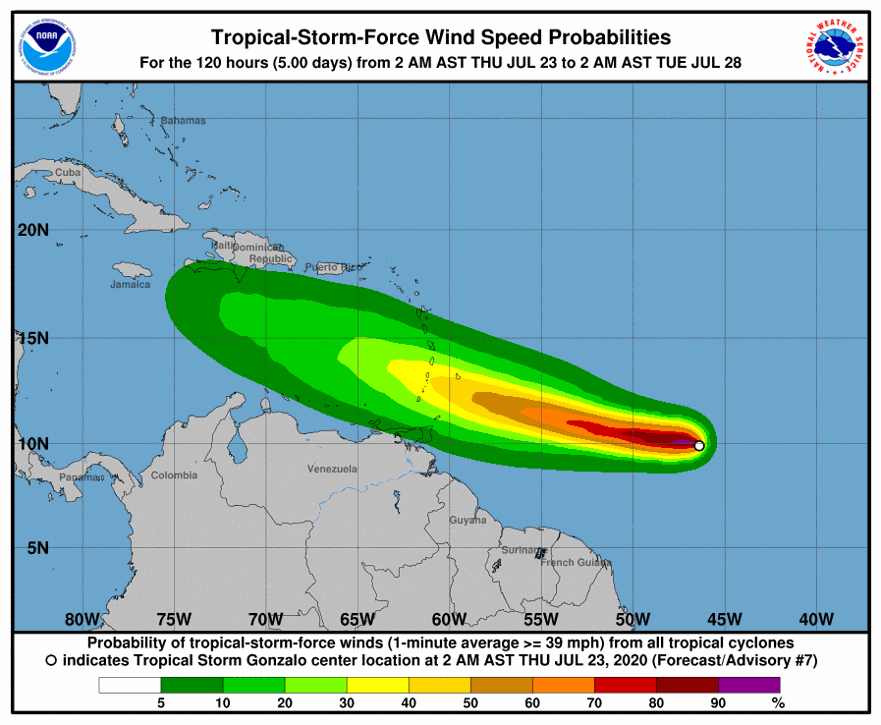 A Hurricane Watch means that hurricane conditions are possible within the watch area. A watch is typically issued 48 hours before the anticipated first occurrence of tropical-storm-force winds, conditions that make outside preparations difficult or dangerous.
Interests in the Windward Islands should monitor the progress of this system. Additional watches or warnings will likely be required for some of these islands later today.
On Tuesday, the Minister of Rural Development and Local Government Kazim Hosein, hosted a virtual meeting to further discuss preparedness levels across all Municipal Corporations.
He was joined at the Ministry's Emergency Operations Centre by the Permanent Secretary – Desdra Bascombe, Senior Disaster Management Coordinator – Jerry David, Meteorologist at the T&T Meteorological Service – Jean-Marc Rampersad, various Corporation heads and Disaster Management Coordinators.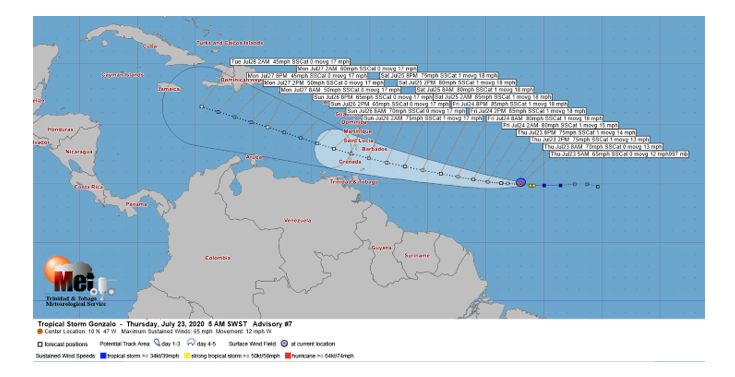 Equipment and relief item stock checks have been completed.
The distribution of sandbags has already commenced in a few Corporations. Municipalities have also alerted stakeholders such as councillors, technical teams, shelter managers and Community Emergency Response Team (CERT) volunteers.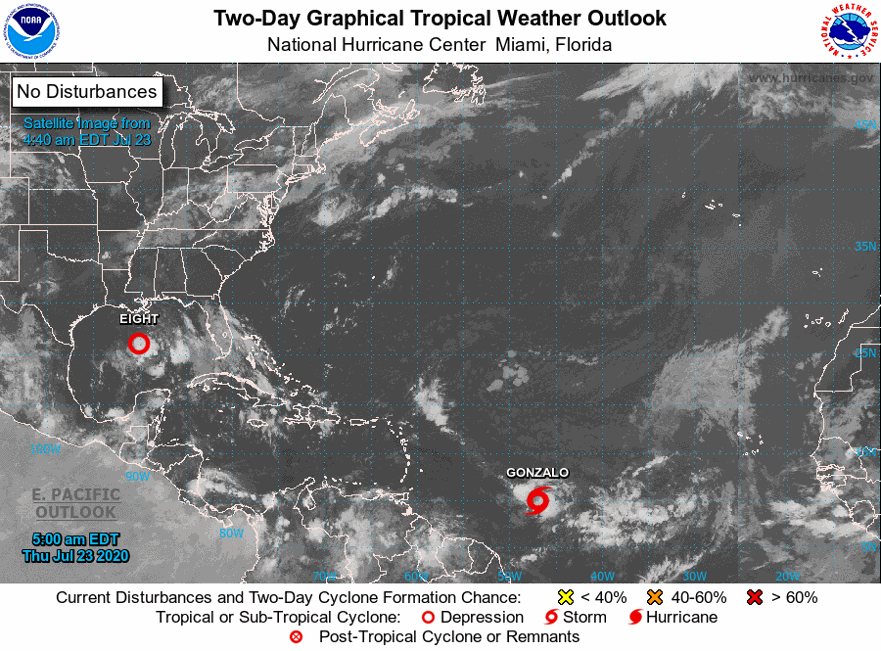 Government of the Republic of Trinidad and Tobago Ministry of Rural Development and Local Government Communications Unit Kent House, Long Circular Road, Maraval, Trinidad and Tobago Tel: (868) 628 – 5187 ext. 3352; (868) 628 – 4449 Fax: (868) 628 – 0432
Municipalities remain committed to the All-of-Corporation approach to emergency response and are positioned to assist neighbouring districts.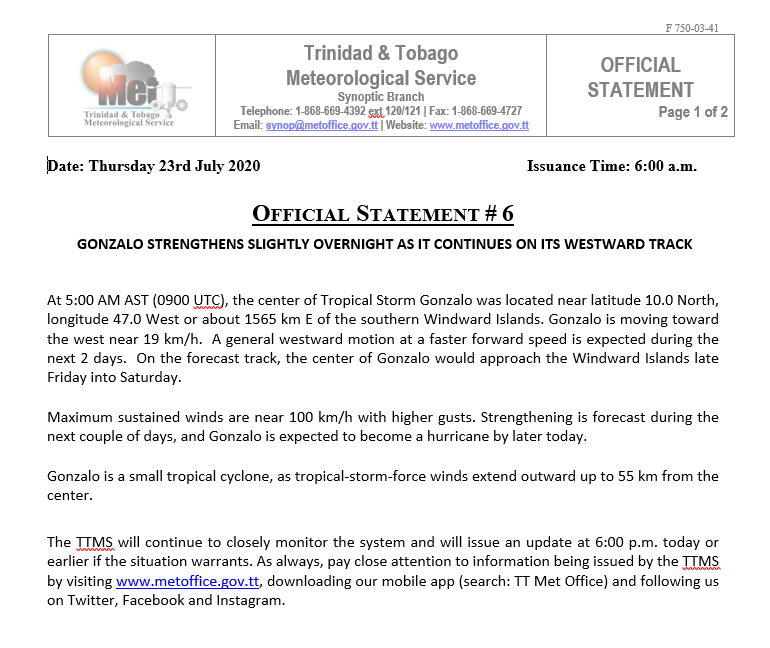 Hosein confirmed that branches of the Ministry of National Security and the Ministry of Public Utilities stand ready to embark on emergency operations if required.
Hosein commended the DMUs for their continued yeoman service saying, "It is better to be over- prepared than under-prepared."
- Avoid driving or walking through floodwaters - Contact emergency services to treat with fallen trees and power lines - Take note of emergency shelters in your community and develop an evacuation plan - Prepare an emergency kit with at least three days' supply of non-perishable food items, water and medication. For further information on these tips and more, visit our website (https://rdlg.gov.tt/) and stay tuned to our social media platforms.