The National Hurricane Center in Florida is forecasting that Tropical Storm Gonzalo will become a hurricane soon.
It is the seventh of the hurricane season.
The storm is now moving due west at 14 miles per hour towards the Windward Island, with maximum sustained winds of 50mph.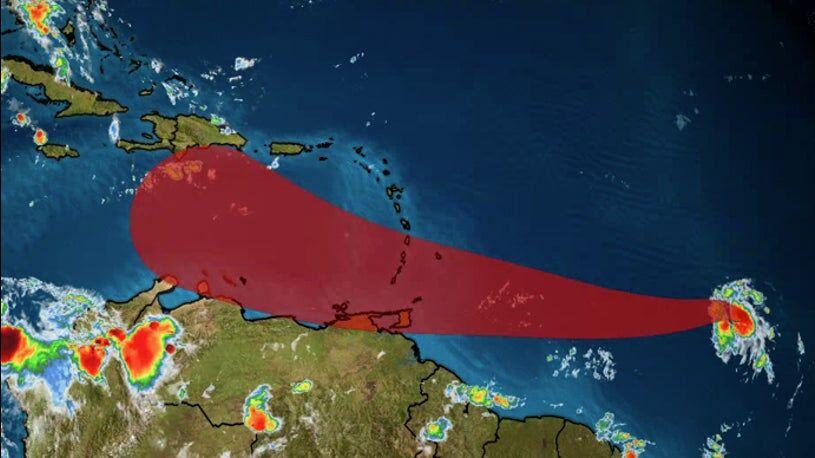 A Category 1 hurricane must have one-minute maximum sustained winds of at least 74 mph.
The centre of the storm is expected to pass north of Trinidad and Tobago.
In an 11a.m. update, the National Hurricane Center said that Gonzalo is expected to move near or over the southern Windward Islands this weekend, and could bring direct impacts from winds and heavy rainfall.
"While it is still too soon to determine the magnitude and timing of those impacts, interests in the southern Windward Islands should monitor the progress of Gonzalo" the NHC stated.
The Met Office and ODPM are tracking the storm.