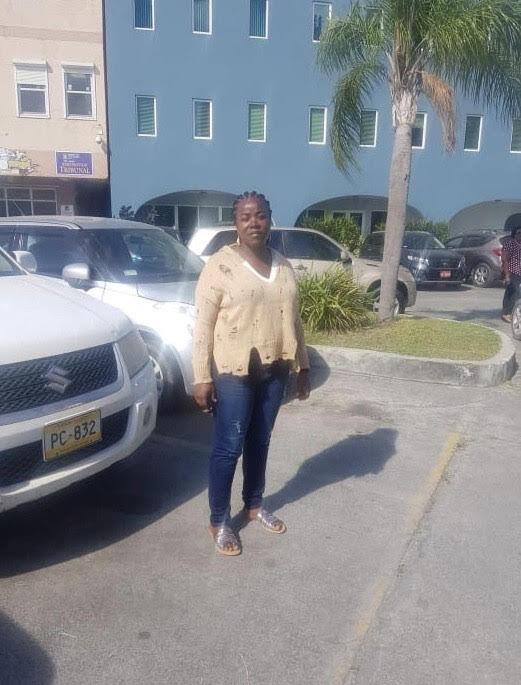 Takeisha Clairmont was visiting her brother in the British Virgin Islands last March when the Trinidad and Tobago Government announced that T&T's borders would be closed to international travel in light of the Covid-19 pandemic.
Three months pregnant and ailing with diabetes, Clairmont was stranded indefinitely, a status she has endured for the past seven months.
She told the Express on Thursday that she has been battling with deteriorating mental health, only worsened by a stress-induced miscarriage, deep vein thrombosis (DVT) and the desire to be reunited with her eight children back home.
Having been granted an exemption to return to Trinidad two weeks ago, Clairmont has secured a flight to Barbados with the aid of a crowdfunding effort on gofundme.com. However, she fears that the cost of quarantine, which she estimated to be $17,000 for 14 days, cannot be covered by the funds gathered in her fund-raising initiative.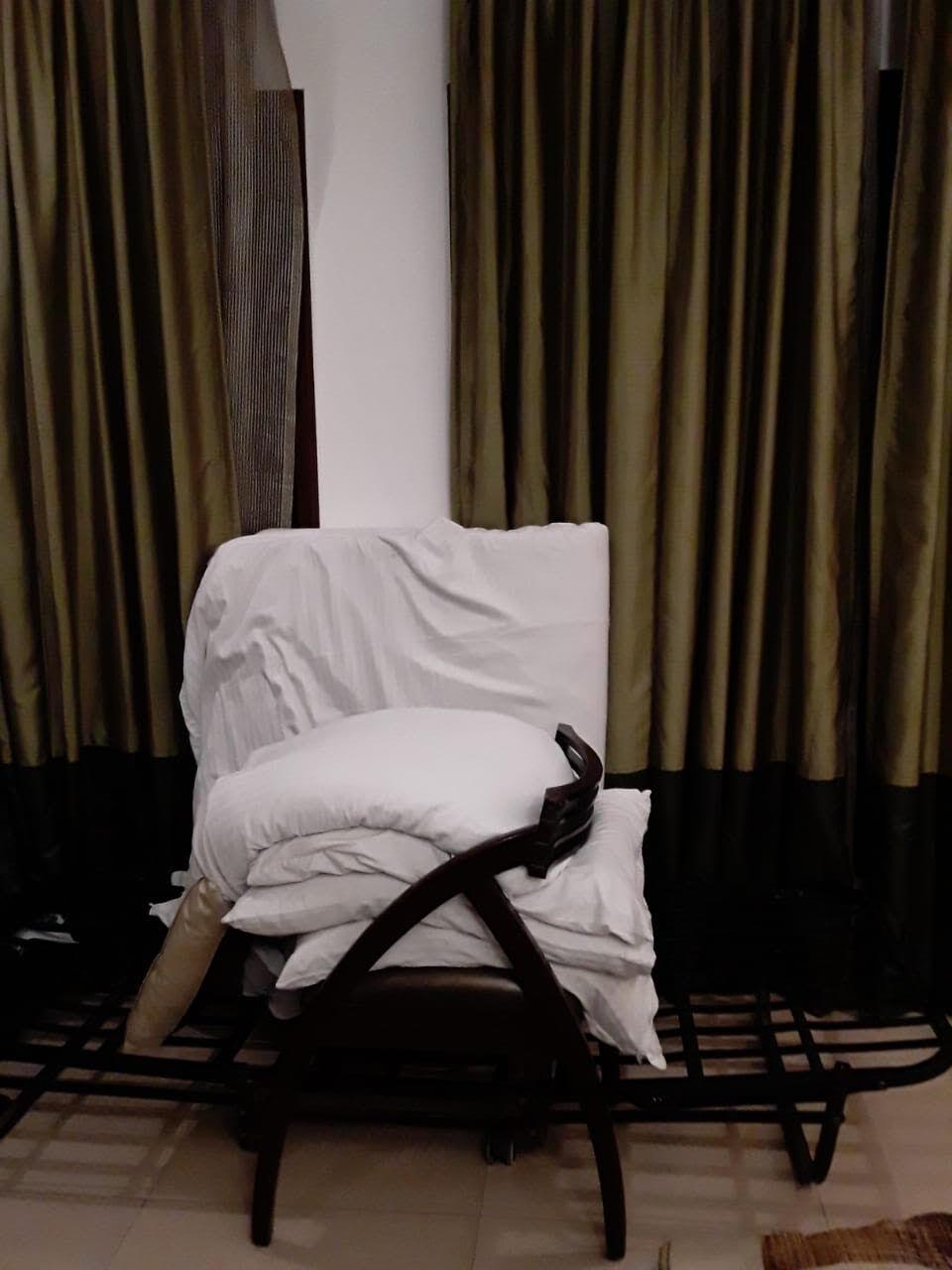 She was told by the Ministry of National Security that approval would be granted when a hotel receipt and flight information were provided.
"They are not saying anything, people are out there frustrated. I am sick. This is the first time I ever travelled and left Trinidad and Tobago. My husband back home is out of a job to take care of the children," said Clairmont.
"I have to live on handouts from strangers. I haven't received any response. I just want to come back home. Why do we have to go through this? I am a born Trinidadian. I am at a point right now where I am not in a good place. What hurts is the reaction from people at home and the way they blame us for our situations. The comments on social media are brutal," she added.
'T&T Citizen Overseas' group
Clairmont is one of more than 200 stranded nationals who comprise the "T&T Citizen Overseas" WhatsApp group, an effort coordinated by Trinidadian Gary Mahabir.
Among those stranded are nationals in the United States, Qatar, Norway, Saudi Arabia, Scotland, St Martin, St Lucia, Jamaica, Canada, Italy, Germany, the United Kingdom and the British Virgin Islands, all seeking to return.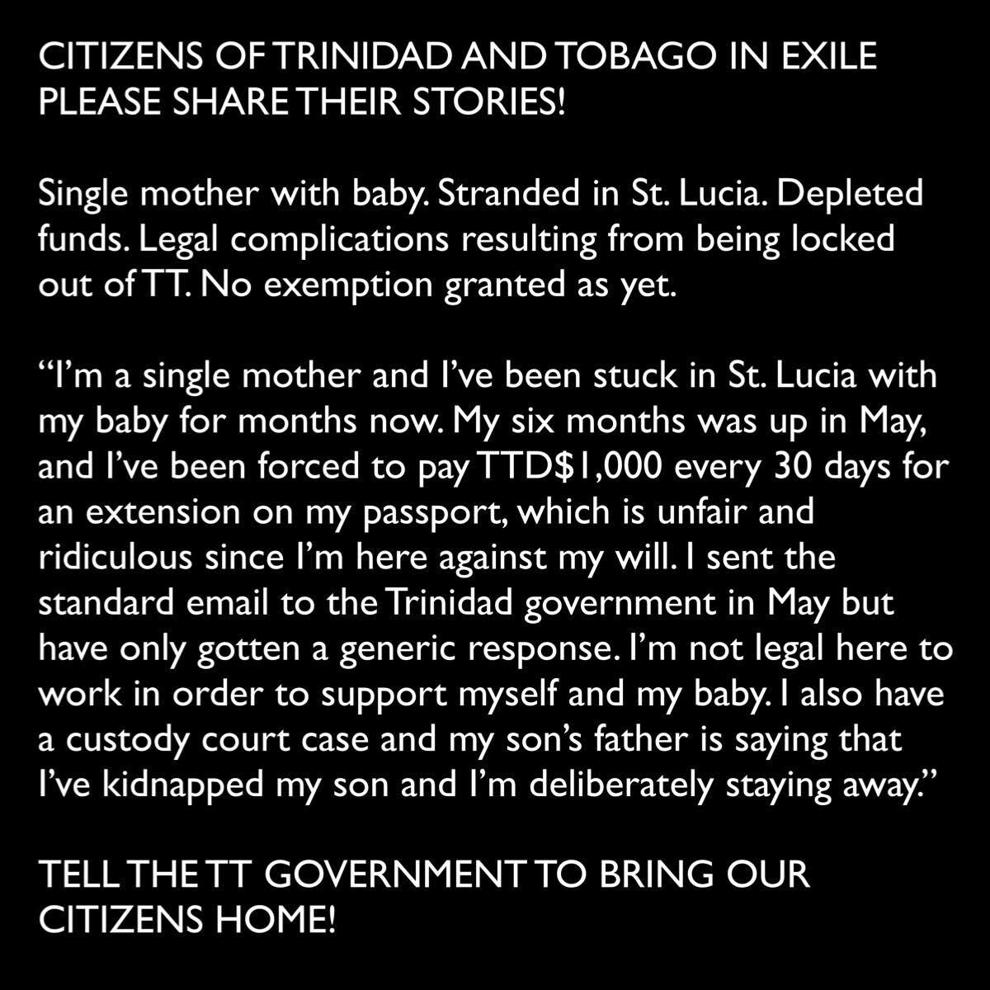 Last week, Prime Minister Dr Keith Rowley indicated that the Government would be amplifying its repatriation efforts.
As home quarantining has freed hospital space, Rowley said the system would be better prepared to intake those who have been left outside of the borders for the past eight months.
"We will grant exemptions in a much more liberal way... After eight months we really need to close this chapter in a more effective way," said the Prime Minister. "So those persons on the outside who have been very patient, we need to bring them home as quickly as we can but we do have transportation issues, even if we grant the exemptions there are still going to be issues of how they get here... We will work with the objective being to get as many people who are domiciled in Trinidad and Tobago. Those are primary concerns right now — people who live here who went outside and couldn't get back home."
However, according to several of the nationals who were interviewed by the Express, many have yet to receive any word from the Government concerning repatriation.
Instead, they said they have been left in limbo, unsure of how to brave the upcoming months.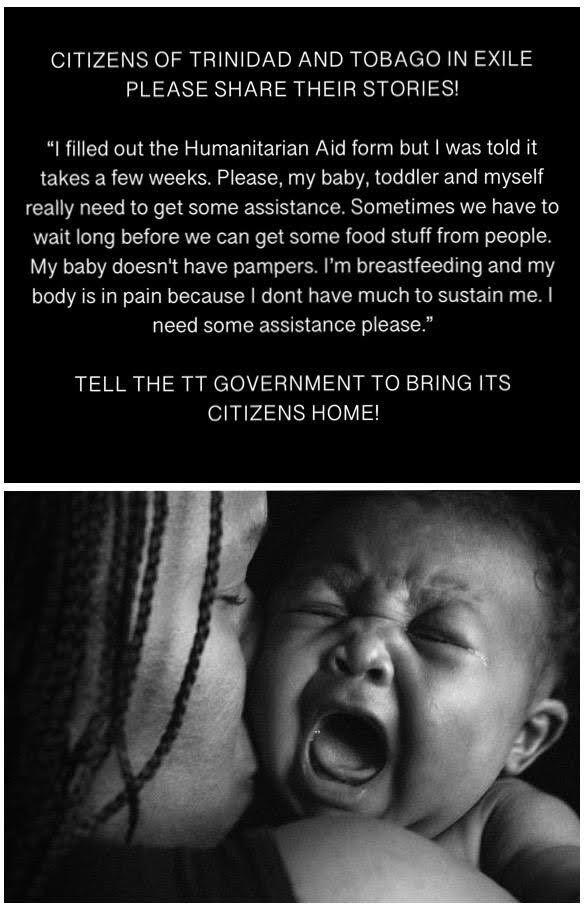 'Pleading and begging'
Single mother Sabriya Ali has spent the past few months renting a small wooden structure in Jamaica, to provide shelter for her children, a one-year-old and four-year-old.
After bringing her children to Jamaica to visit their father in February, Ali was caught off guard by the border closure and forced to divert her funds to finding food and shelter in the midst of the pandemic.
She told the Express on Thursday that she has been left with no option but to offer her children water in place of meals to satisfy their hunger.
On some days, she said, she would ask neighbours for the fruits on their trees to feed them.
Despite having applied for an exemption, she is yet to receive any response.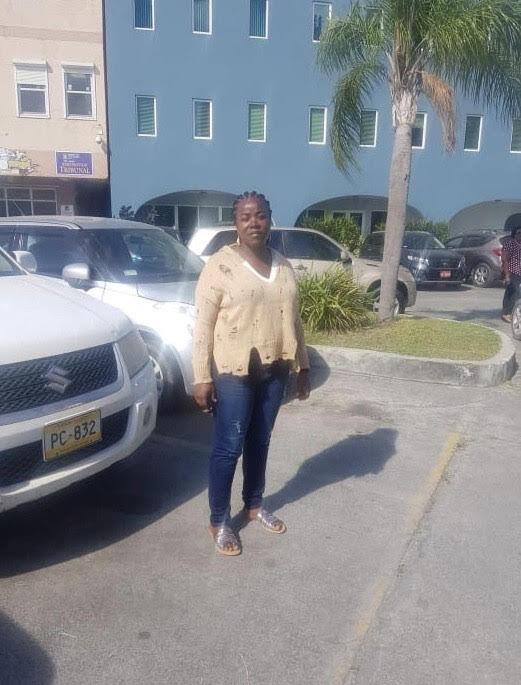 "I've been pleading and begging. There is nothing happening. I have two daughters in Trinidad with their grandfather. I brought my kids here because their father, who is from Jamaica, wanted to see them. I didn't want them to go alone. I am currently in St Catherine.
"Sometimes we don't have food... There is this thing they have named ackee in the trees, I may ask the neighbour for some. It has been very, very hard," she said.
Ali's son, who suffers from a respiratory illness, has so far visited the hospital in Jamaica in search of treatment.
She said that the situation has driven her to a point of desperation.
"I am really frustrated right now. I cannot stay here much longer, I can't afford it. I applied for an exemption on June 7 and I keep resending it. I am getting nothing but an e-mail noting that the application was received. I am not sure what to do because this is hard on me. I have no finance. I have to keep depending on persons to do things for me," she lamented.
Depression and anxiety
Jassodra Ramdeen ushered in her 78th birthday in a small hotel in India where at least 11 stranded nationals are being housed.
According to Ramdeen, those stranded visited India for pilgrimage in March when news of the border closure came.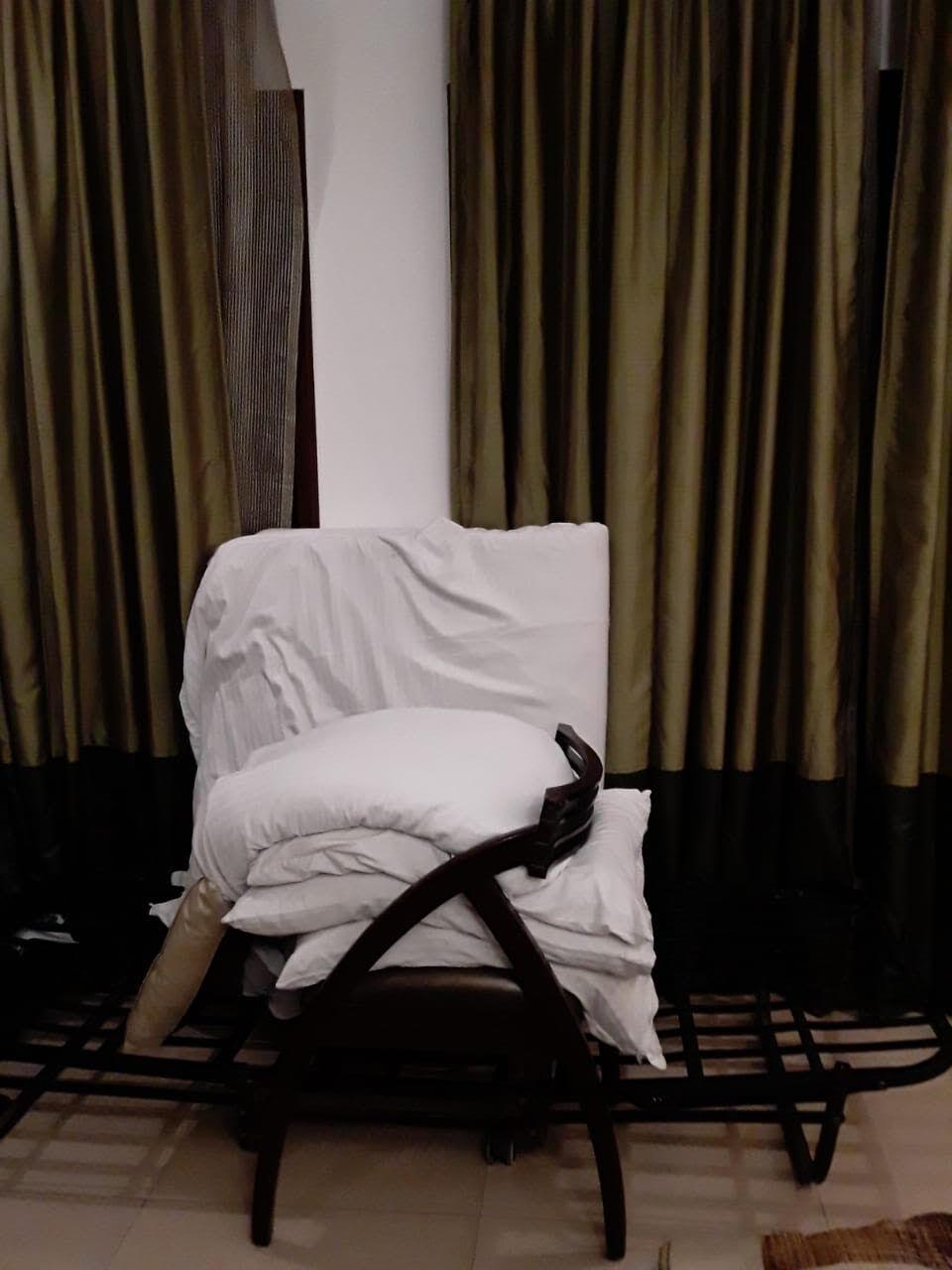 After being turned away from the airport, Ramdeen said the group was led by their tour leader to the hotel outside of Delhi, in which they have been sheltering for six months.
The majority of these persons, she said, are elderly and ailing individuals.
Some who suffer from high blood pressure and diabetes have not gained access to medication and are desperate to return home.
Depression and anxiety, she said, have riddled the group which applied for a collective exemption and have yet to receive a response.
Some of those ailing have been losing sleep and hair over the ordeal.
"I have seen some of them here, when they are combing their hair in the morning, it's falling out. It has been difficult and we are lucky that the hotel has been graceful with us. We have had to ask people back home to send money for us but we can't ask every day. People back home have it just as hard, some are out of work," she said.
In total, there are at least 14 stranded nationals in India, one of whom is a doctor on contract at Sangre Grande Hospital. The doctor, who wished to remain anonymous, told the Express that he has been struggling to upkeep himself and his wife without being paid for his absence.
"It's very frustrating," he said. "We just want to come home."
These are only three of many stories emerging from stranded nationals throughout the globe. To raise awareness, the group has produced a mass of images in which their personal stories are being shared.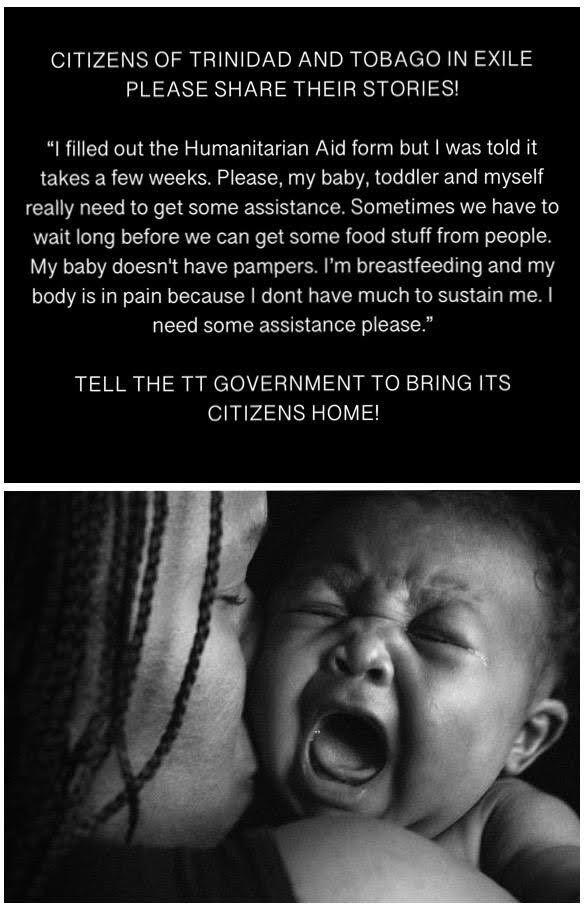 "I am out of my medications for diabetes, insomnia, cholesterol and asthma. They don't give those medications over the counter here and seeking medical attention is very expensive. I fear I can get an asthma attack at any time. On August 4, my six-month stay came to an end and I had to find US$455 to pay for an extension or lose my US visa for overstaying. That is money I don't have," wrote one national in the US.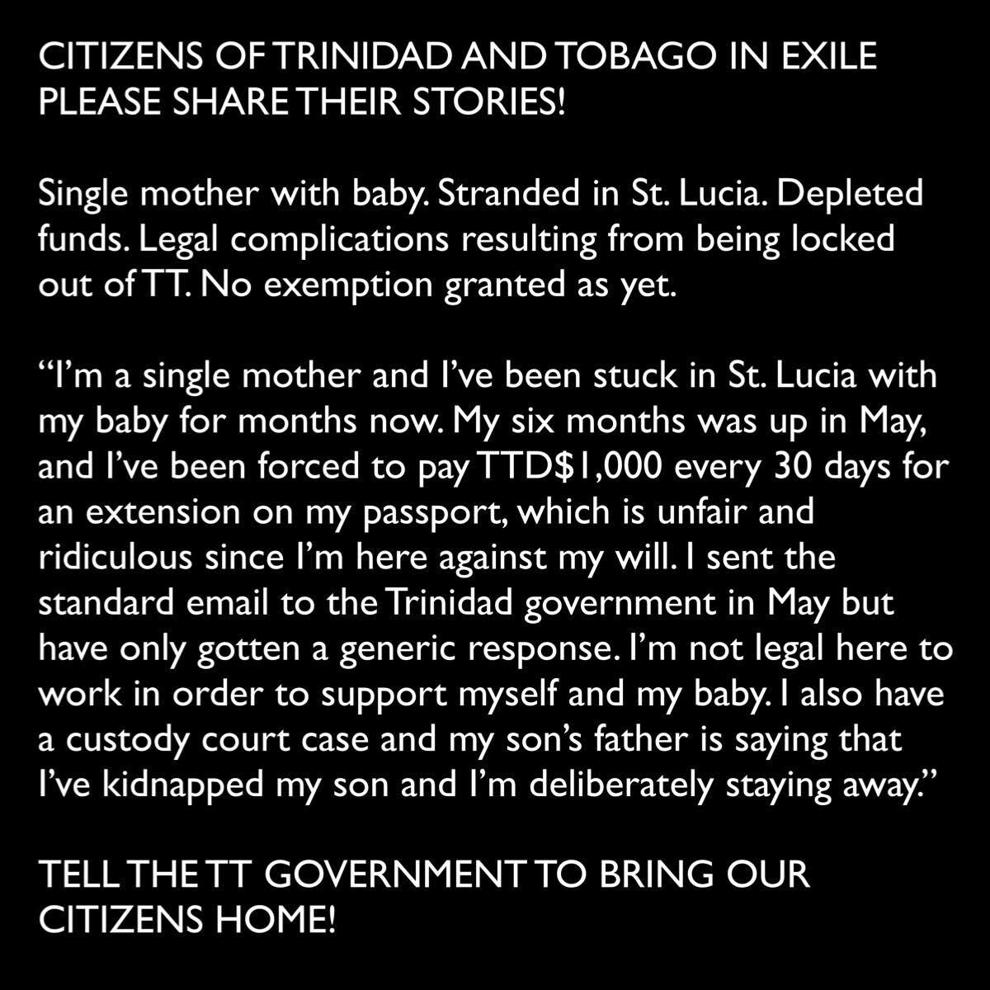 "I am a single mother and I have been stuck in St Lucia with my baby for months now. My six months was up in May and I have been forced to pay $1,000 every month for an extension on my passport, which is unfair and ridiculous since I am here against my will. I sent the standard e-mail to the Trinidadian Government in May but only received the generic response. I am not legal to work here to support myself and my baby. I also have a custody court case and my son's father is saying that I've kidnapped my son and I'm deliberately staying away," said another.
National policy
On Saturday, a national policy for returning nationals was unveiled by Minister of National Security Stuart Young at a virtual news conference.
According to Young, the liberal exemption policy will be guided by classifications from the World Health Organisation (WHO).
Persons from high- to medium-risk countries, he said, would now be required to partake in a seven-day State quarantine followed by seven days in home quarantine.
These individuals will be tested on arrival. Should no symptoms be developed, they will be asked to sign a quarantine form and be discharged to home quarantine. If symptoms are developed, the Chief Medical Officer and the Ministry of Health would preside on what course of action should be taken.
For those returning from low-risk countries, Young said, a negative PCR result would be necessary before arrival.
Additionally, these persons should not have resided in a high-risk country for 14 days before arriving in a low-risk country. These persons will be allowed to enter home quarantine.
"With respect to persons returning from low-risk countries, the following will apply: you must not have been in a high-risk or medium-risk country for 14 days prior to arriving in Trinidad and Tobago via a low-risk country... You must produce a negative PCR Covid-19 test for the 72-hour period before entering Trinidad and Tobago. Once one and two are fulfilled you will be required to agree by signing a form that you can quarantine at home for 14 days in the first instance after arriving in Trinidad and Tobago," he said.
This new measure, said Young, is expected to quicken the process of allowing nationals to return home.
He added that he would be asking Caribbean Airlines (CAL) to host flights to destinations. The new policy would be published by the Ministry in the near future.
Of the 200 people currently on the group organised by Mahabir, he told the Express he was aware of at least three people being granted exemptions in the past 24 hours.
Not included in this number are any of those mentioned in this article other than Clairmont.