FROM as far back as Leon Horace Park could remember, he has only ever needed three hours of sleep at night.
This was not by choice.
His body and biological clock had long ago adapted to the need to stay up late, and get up early in a time when few things were free and you worked hard for the chance at a life better than your parents had.
Park, who spoke with us when he was 87-years-old, believed he made his parents proud.
And to hear the story of his life, you would have to agree that this was a true representation of a Trinbagonian.
Here was a man born in the sugarcane estate village of California on Trinidad's central plain, the son of an oil worker turned sugar factory boiler man, from a family of Methodists, but who married in a Roman Catholic church, and died… a Hindu.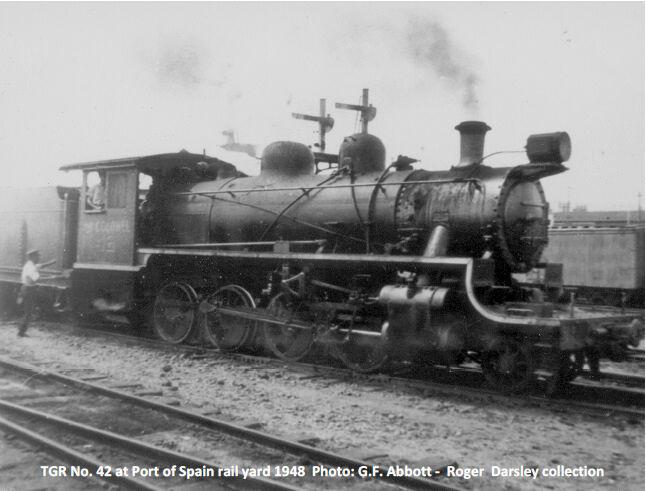 He aspired to be a teacher, but ended up mixing medicine at the village druggist, and retiring as a café, pub, and cocoa estate owner, with businesses in his hometown, and in Laventille, and with five children to carry on the legacy.
In later years he would also find peace at the School of Philosophy in Woodbrook and at an ashram in St Joseph, where he immersed himself in the teachings of the Bhagavat Gita.
But it was his Trinidad Government Railway (TGR) job, and that love affair, that will always define the life of Park.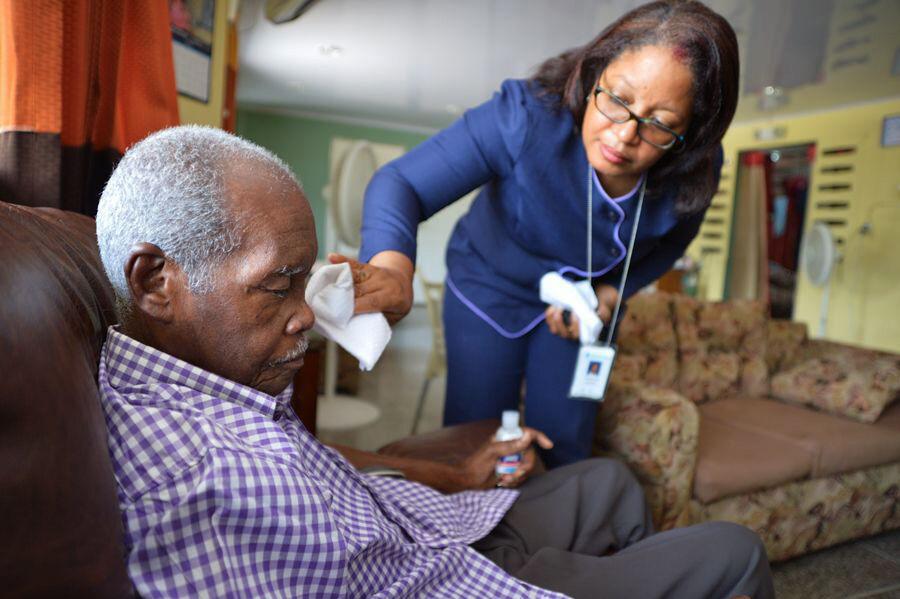 He spent his best years riding the rails from Port of Spain to Sangre Grande, Siparia and Princes Town. And it was there, selling tickets in a passenger carriage pulled by the steam train from San Fernando to San Juan that Park would spot and begin courting beautiful Monica, the woman he would marry and spend his life with, until her death in the Christmas of 2000.
When we spoke with Parks at a home in Chaguanas six years ago, he was frail, weakened knees no longer able to support him.
However, the body remained strong and the memory as sharp as that of his TGR co-workers, Monteith Saunders and Emmanuel Brown who were also featured in the Express HisTTory Project series.
The three were among the oldest survivors of Trinidad's cargo/passenger railway system, which ended in 1968, after almost a century in operation.
Oil and sugar
Born on August 27, 1926, Park remembers growing up at Yallery Street, California, at a time when the Point Lisas Industrial Estate was just a big swamp planted with rice, and where people fished and crabbed at Goodridge Bay and Monkey Point, places which are now within the fence lines of the factories.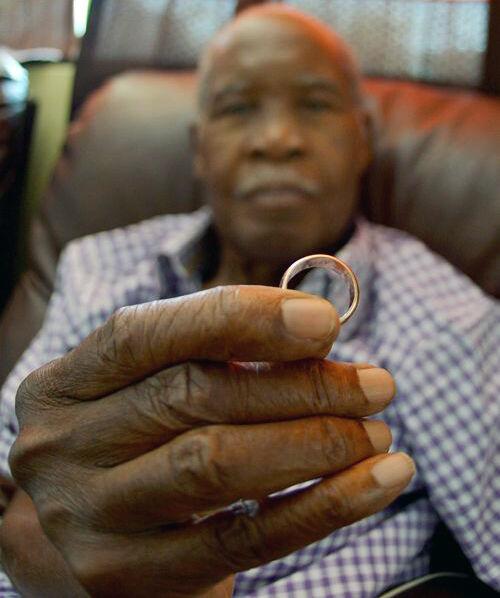 Out on the main road was the popular Ramsinghs store selling Bata brand of shoes, with a garage storing the buses that, in the 1930s, were already beginning to compete with the railway in transporting people.
Park had four brothers (two sisters died as infants), his father Anarle Uriah Park working down in Point Fortin as a pipe-fitter with UBOT (United British Oilfields of Trinidad), and mother Marie working equally hard as a homemaker.
His father would die young, an explosion on the oil pipeline under construction in Point Fortin leaving him with severe burns.
Park recalled: "My father had to wear wire mask to save his skin from falling off."
He healed. But the second time it happened, he was done.
He returned to California and started working at BC (the Brechin Castle Sugar Factory), in charge of a gang minding the boilers making steam to run the mills, and the construction of the military base in Chaguaramas later to be used by the Americans during World War II.
Park said one night "(the boiler) went bad and they called my father out to see about it. From that heat they came out into the chill. All four (co-workers) got sick and they didn't last long.
Park said his father was never healthy again, refusing medical care, losing his voice and languishing until he died when Park was 12 years old.
Park got a job at a Couva drugstore mixing medication and learning from books about the drugs. Sometimes I would be going home 11, 12 at night. I thought this was a waste of my time. So I went to (shopkeeper) Ramsingh, and told him I was not happy. He said he could get a job for me, no problem. The goods he sold came by train. He talked to the station master (at the California Railway Station), and they told me to come.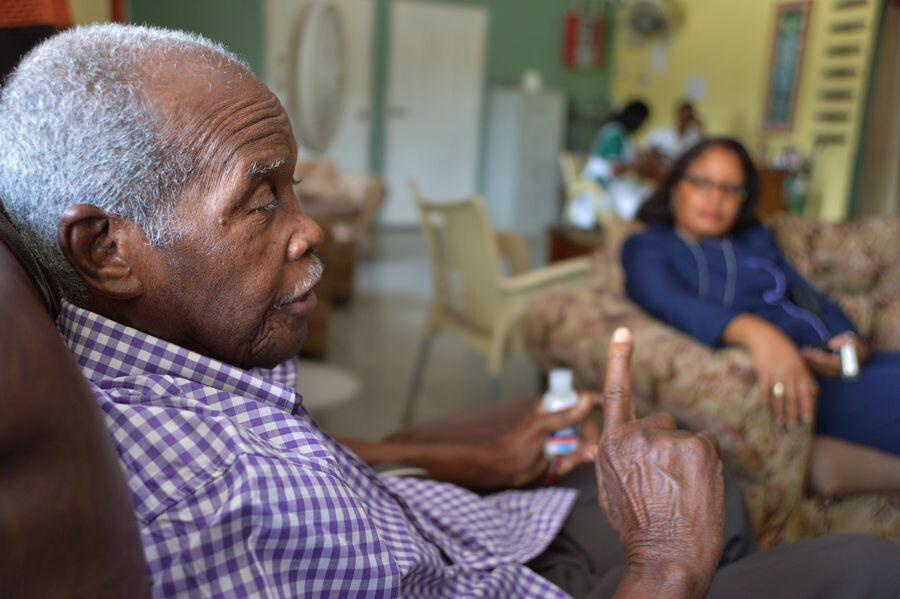 Important passenger
That was how, at 15 years old, Park became a worker with the TGR.
"The station master told me I had to go to Port of Spain to sit an exam. He wrote me a pass to get on the train. I passed the written test sitting in that building that is still there (now the Public Transport Service Corporation's administration building at City Gate).
"But then I had to study for the telegraphy exam in three months time. I passed that too."
It made him a "qualified student" with the job of manning the wicket gate at the Claxton Bay Railway Station where the passengers assembled to get on the train, ensuring the tickets were genuine, and that no one stormed the cabin.
He even remembers the date of his appointment, June 9, 1944, the week that Allied troops began landing on the beaches of Normandy, France, in the decisive offensive against Nazi Germany.
Park earned a promotion to booking clerk, selling tickets on the train and at the halt between the stations, getting good deals on the market produce that the farmers could not see on the trip into San Fernando from Monkey Town, Debe and Penal.
A year later he was assigned to the San Fernando Railway Station (they never let you stay in one place too long) at a time when the system was most important, moving the rationed food, mail, milk, the newspaper, ice, produce, heavy machinery and people.
Of course the most important passenger would be Monica, who lived in Fyzabad and had to take the train to get to her job at the match box factory in Champs Fleurs, and later, at her job at a tooth-making factory.
The end of the rail
The authorities closed the Siparia, Princes Town and Sangre Grande lines in 1953, and it became more and more unprofitable to maintain the service which extended to more than 170 kilometres at its height.
Park, who moved up the ranks, held the post of station master when it all ended on December 28, 1968. And he was on duty that final day, too, at the San Juan Station when the train made its trip to San Juan and back to Port of Spain.
He recalled: It was cry for so. A lot of tears. I was the one to dispatch it (back to Port of Spain). The first ring of the bell meant the train was getting ready to leave, the second meant the engines were heated and ready to move, the third meant that it was on its way.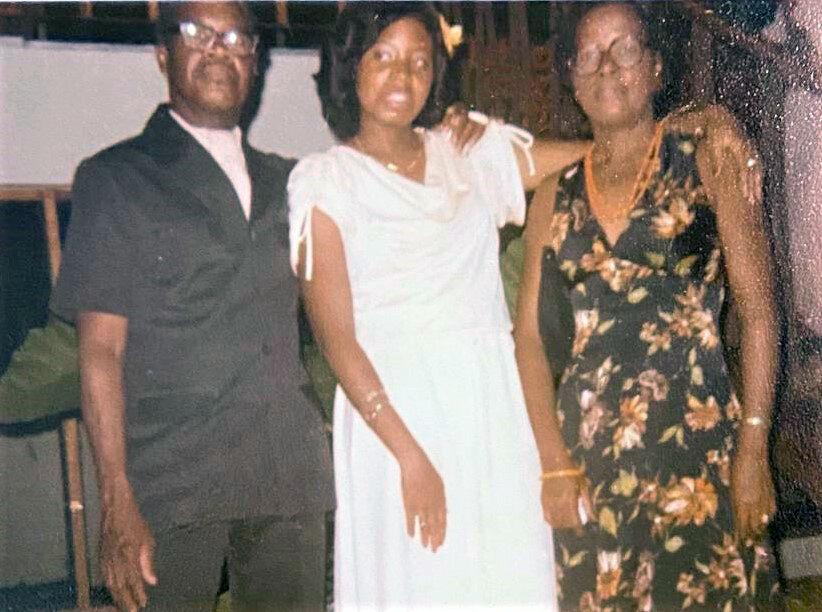 It turns out that the station master in Port of Spain waiting to receive that last train was Monteith, now living in Marabella. Neither Park nor Monteith knew the other was still alive. They lost touch almost 46 years ago.
But the Express arranged a meeting between the two in 2015. It was a memorable moment for the two railway men, and all who witnessed it.
Park died during shortly before the Covid-19 pandemic swept the world.
Said his daughter Corinthia: "My dad was an exemplar of truth, honesty, compassion, strong work ethics and family values. He taught us the value of a good education, finance management and keeping healthy through our use of the right foods."
He was 93.
NOTE: Richard can be contacted at richard.charan@trinidadexpress.com