Shepherd Esau Mohammed was once king of his very own castle.
He had it all to himself for a good few years.
With the sheep bedded down on the first floor, Mohammed and his lady friend/s spent nights on the concrete rooftop—the stars their ceiling, the moon their light bulb, an unimpeded view of the countryside for kilometres around.
"Them were some good times," chuckled Mohammed.
But his goat-herding friend ­Krishna remembered that building with dread.
He recalled talk of the faceless woman watching from the high windows. Unseen things dragging around on the upper floor. Voices echo­ing from empty rooms. Bottles flying around without a wind.
"Me not going in that," Krishna said, pointing to the place with his nose.
The village folk are also conflicted. Most consider the "haunted castle" talk to be just that, a good scary story.
But still they quicken their pace and watch the place with a side eye, remembering the suicide of the builder, and the death of the homeless man within those walls.
The building at Iere Village on the outskirts of Princes Town has been there for so long that few can remember its beginnings.
How it came to be is a tale so epic that it deserves a book. But here is the condensed version, as told by people linked to it.
The warrior
In the final years of the 1800s, Hubah Khan, a man from the Pashtun region of the then-British protectorate of Afghanistan, ended up in the Royal army and found himself aboard a vessel off ­Trinidad.
Whether he went AWOL or was honourably discharged, no one knows, but he stayed on the island with two trunks containing his life, and a lot of precious metals.
Hubah would settle near modern-­day Parforce Road, buy some good land, and marry local. The couple had two children. Then Hubah died. And his wife remarried. Only to be ­decapitated.
The orphaned boys would end up in the care of Rev John Morton and his wife, Sarah, the founders of the Presbyterian Church in Trinidad (in Iere Village) in the 1860s.
Of the boys, Morton would write: "We have two boys living downstairs. Their mother was murdered by their step-father, who was hanged.
"They had some property: they fell into the hands of (a countryman) from whom the court rescued them and gave them to me as guardian and trustee...They choose the names David and Jonathan. They both became ­cocoa proprietors, and helpful in their neighbourhood."
No one is sure what happened to David, but Jonathan would marry Ida Girdharie in Piparo and the couple had three sons—Clarence, Gilbert and Peter.
National fame
All three boys would become ­nationally known.
Clarence excelled at Naparima College, San Fernando, joined the Naparima Training College as a Master, helped found the Red Cross Society, was involved in the Sea Scouts, volunteered as a fireman, and befriended Lionel Seukeran (MP for Naparima and grandfather of Faris Al-Rawi) and Michael Hall, the Latin Master who came across from Codrington College, Barbados. Hall would, of course, father local ­legends Dennis "Sprangalang" Hall and ­playwright Michael Anthony Hall.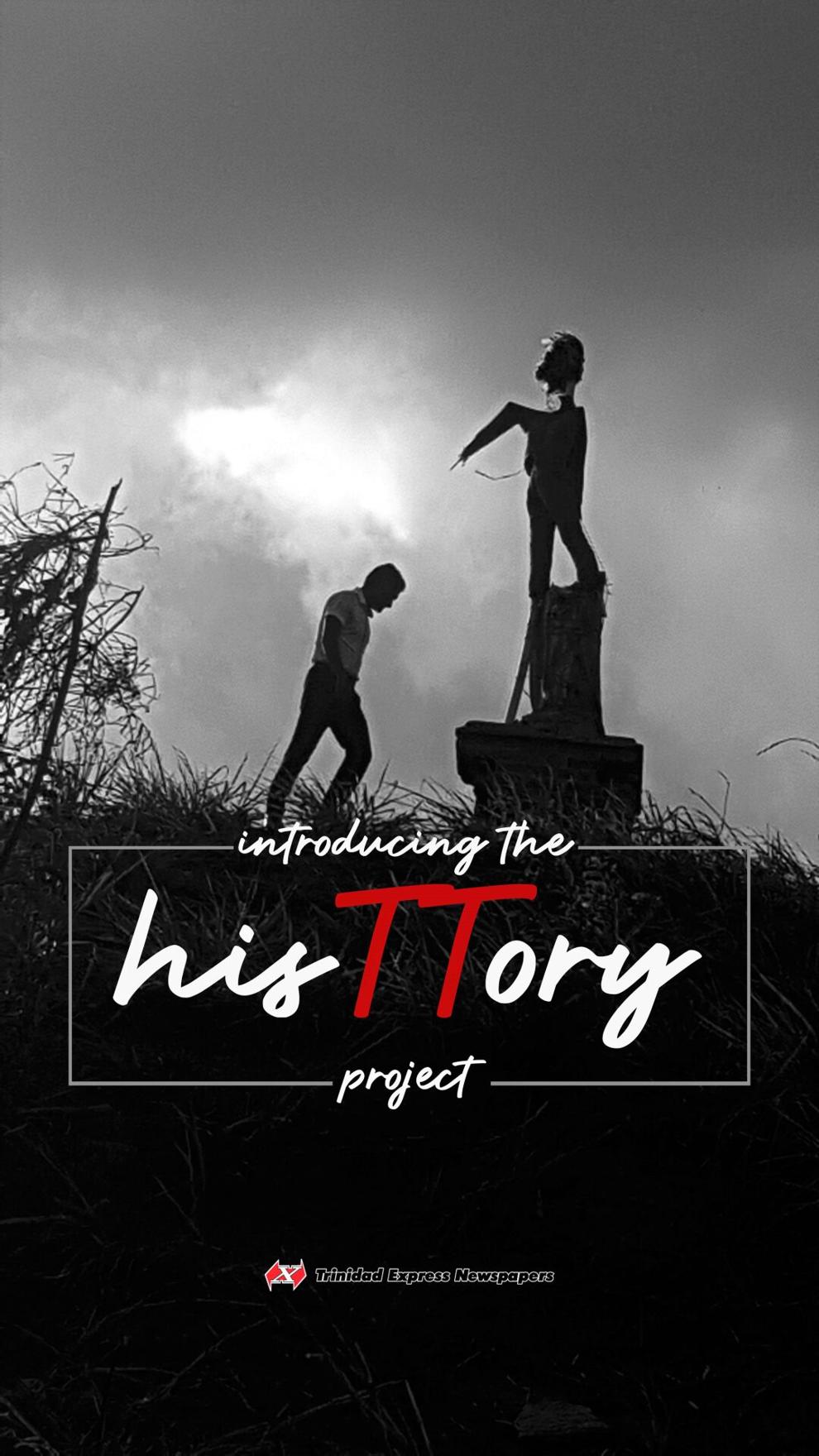 Peter, a lawn tennis player, marksman (there was a shooting range against the San Fernando Hill) and race car driver, was a chemist at then Texaco, Pointe-a-Pierre, a place where his son Barry spent his career, retiring as a procurement manager.
And Gilbert, who went to ­England to study engineering shortly before World War II, joined the Royal Air Force (RAF), piloting the Mustang P-51 as an escort for the bombers flying from England to strafe high-value targets in Germany during the Battle of Britain.
He survived the war unscathed, and Flight Lieutenant Gilbert Hubah married and settled in Canada.
Crossing paths with Dr Williams
Meanwhile, as the war ended, the United States became more ­inclusive.
Clarence was married by then to Jesse Fitzpatrick, granddaughter of T&T's first Indian barrister, George Fitzpatrick, the couple having sons Jonathan, now a retired medical doctor, and David, retired major in the US Air Force.
So he went off to Howard University in Washington, DC, in 1945 and earned his medical degree.
While there, he would cross paths with Dr Eric Williams (both were born in 1911), who was then assistant professor of social and political sciences (1939-1948).
Clarence established a practice in DC for a while (he was a foundation member of the American Society of Holistic Medicine) before returning to Trinidad, where he became the District Medical Officer for Princes Town, with his home and medical practice located at the site of the present-day public parking lot. He was also awarded the Most Excellent Order of the British Empire (MBE) for his Red Cross work.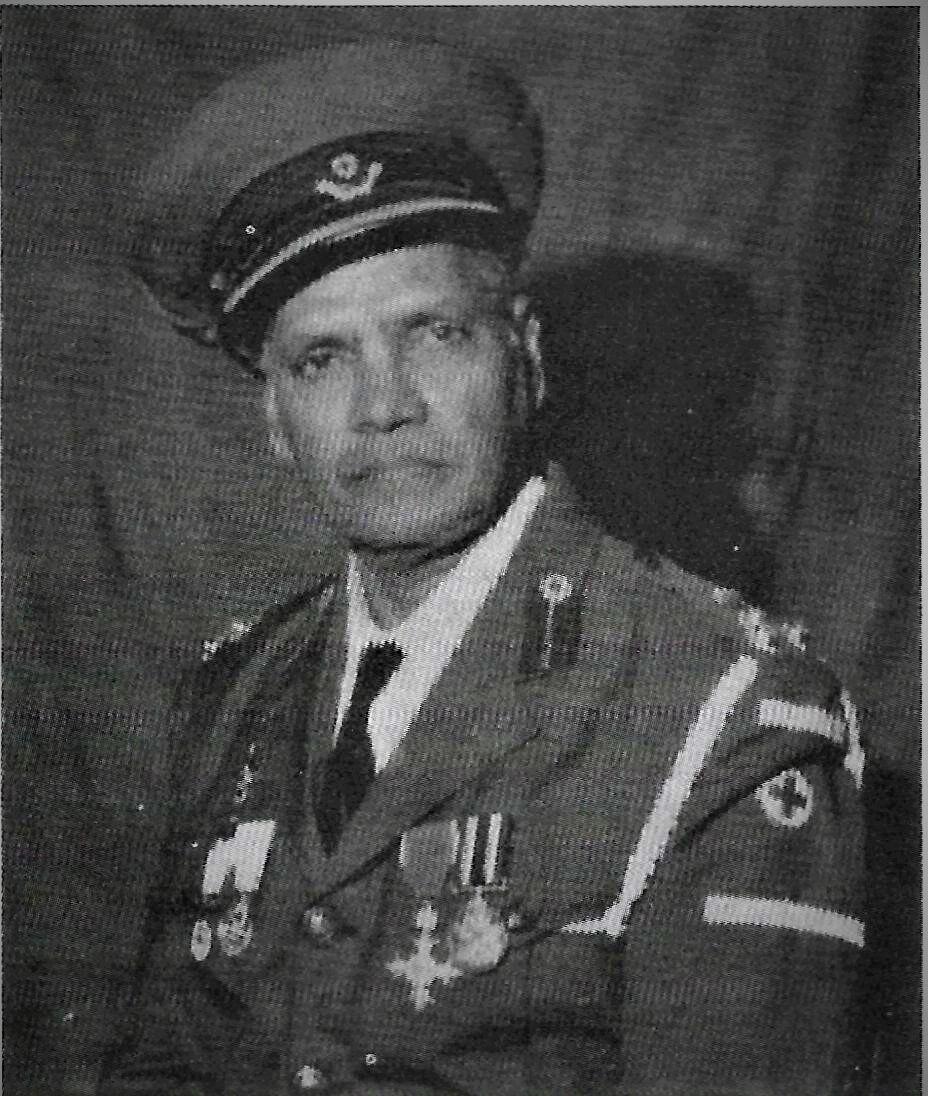 Meanwhile, on a 23-acre parcel of land at Iere Village, he opened a brick factory and company called Iere Ceramics Ltd. Some of those bricks helped rebuild the Susa­machar Presbyterian Church in San Fernando, where Clarence was on the board of managers.
Then he began building the edi­fice. It was meant to be the place where the Hubah family could all come home to. It was a joint venture with brother Peter. There were only two of them by then.
Castle sold
In 1955, Gilbert the WWII hero, on vacation in Trinidad, and the passenger in a Studebaker heading along the McBean Main Road (the highway did not yet exist) was a victim of a fatal crash that also killed the driver and two African "princes" who were along for the ride that day. The car was owned by the brother of Ashford Sinanan, who went on to become a political legend in Trinidad.
Clarence would lose his last brother, though. In April of 1963, race car driver Peter Hubah took his car for a test run in Wallerfield and never came back. They found the crashed vehicle and his body.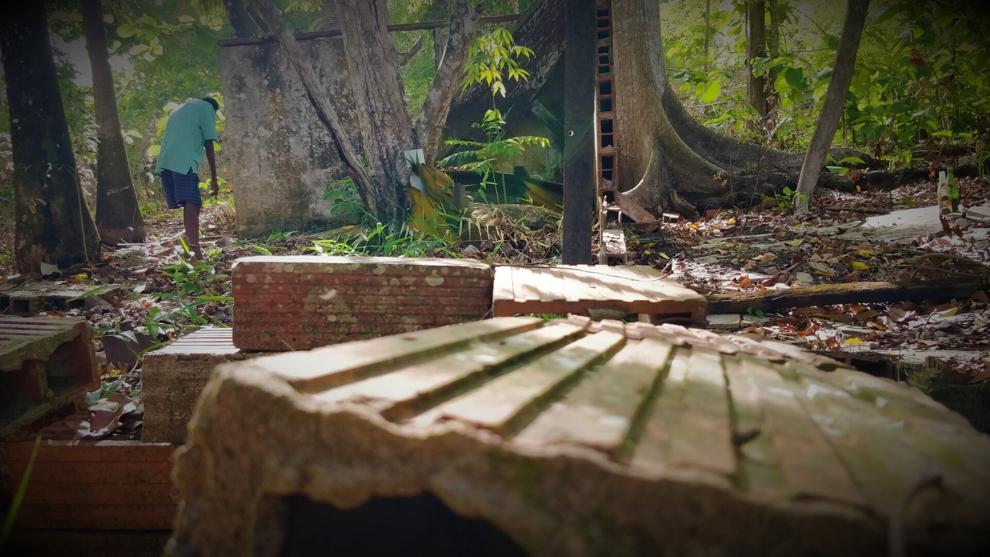 And a despondent Clarence would lose interest in his castle (which would be named Iere Hall), and return to the US to practise, sending money back to complete the project.
The family story is that the builder, having misappropriated some of the funds for his alcohol, drank a weedicide and died at hospital after learning Clarence was coming home for a visit.
The property would be sold to Princes Town pharmacist turned politician Stephen Carpoondeo Maharaj, a member of the Legislative Council and Parliament of Trinidad and Tobago from 1950 to 1966, who is credited as convincing Basdeo Panday to join the politics as a founding member of the Workers and Farmers Party (WFP), along with CLR James and George Weekes.
Maharaj's widowed wife is the only known person to have lived in the "castle", with her son and grandchildren. It has been vacant since her passing in the 1990s, except for the homeless man who died in a back room.
Dr Clarence Hubah, bestowed the Chaconia Medal (Gold) in 1997, passed away on August 31, 2003, at Pointe-a-Pierre Road, San Fernando. His wife died in 1998.
There was talk that the Princes Town Regional Corporation would acquire and relocate operations there. It never happened. The property was sold several years ago. It now belongs to a prominent Muslim family, who spent a lot of money refurbishing the place some years ago. Nothing has happened there for years.
The sheep are back.