From coast to coast, people are reporting deteriorating roads.
This morning, the people of Rousillac ran out of patience.
From as early as 3.3 0 a.m. they blocked roads with dirt and also burnt debris as they protested over the roads in the area.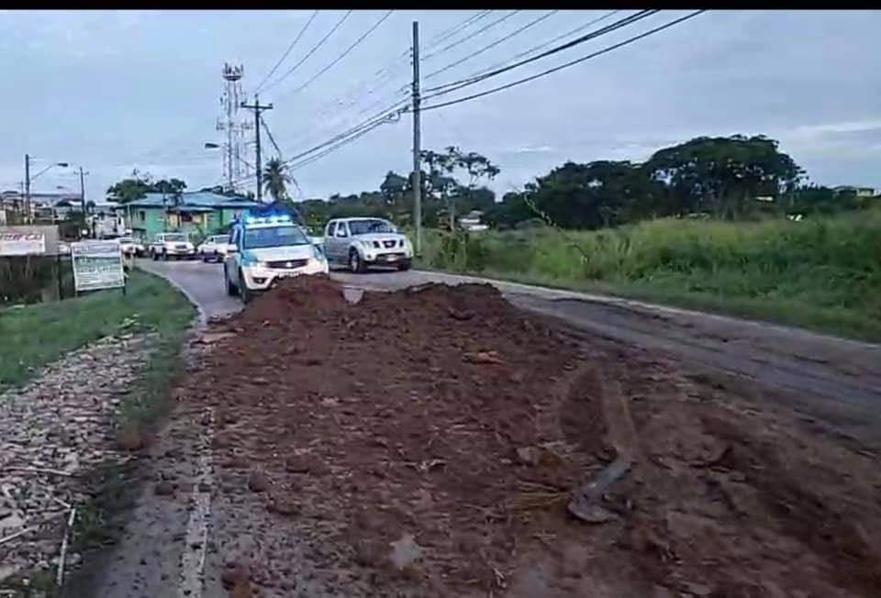 Points along Grant's Road were made impassible, causing major traffic jams especially along the Southern Main Road. Grant's Road allows access to Point Fortin, La Brea and San Fernando.
Councillor for the Otaheite/Rousillac Javed Mohammed said there are 17 metres wide by six inch deep holes in the roadway. He said the residents are peaceful and docile people but frustration led to their actions this morning.
In keeping with Covid-19 restrictions, protesters included groups of no more than five people who wore masks.
Mohammed told the Express that he and councillor for Mon Desir Deryck Bowrin, wrote and spoke to officials at the Ministry of Works requesting material while offering to provide the manpower and machinery from the Siparia Regional Corporation to have the road repaired. He said they have gotten no reply.