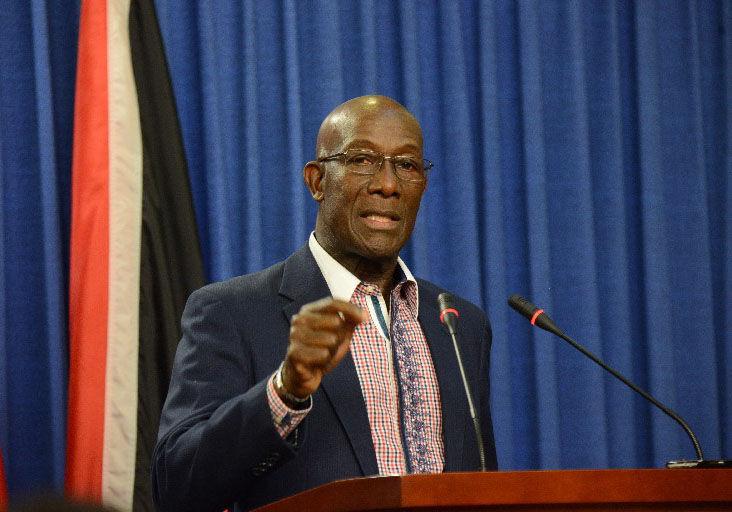 Migrants, including Venezuelans living in Trinidad and Tobago, will receive Covid-19 vaccines says Prime Minister Dr. Keith Rowley.
The Prime Minister, who is also CARICOM chairman was responding to a question at a Covid-19 media briefing with Director-General of the World Health Organisation (WHO) Dr. Tedros Adhanom Ghebreyesus on Thursday.
Rowley was asked what plan Trinidad and Tobago has for addressing the sizeable and informal migrant community particularly among Venezuelans when it comes to vaccines.
"In Trinidad and Tobago we have a fairly significant number of migrants within our border and we acknowledge the nature of the problem and we will only be successful in protecting our local population if everybody within our border gets the same kind of treatment, because to have a migrant population that is not covered by our concerns and our response is to maintain a population within which the the virus would be a permanent feature," said Rowley.
The Prime Minister said Trinidad and Tobago's effort of contact tracing will identify persons, whether they're migrants or not and ensure they are treated so they do not suffer and pose any threat.
"We do have to look at everybody…fortunately, we have had relatively low levels of spread and we have not had an overbearing number within that particular population so we are not separating and discriminating against persons because that would make nonsense of our effort," said Rowley.
Ghebreyesus commended Rowley for his leadership in the Covid-19 pandemic.
He said the "invisible enemy" of the virus cannot be defeated without solidarity.
"I would also like to recognise that Trinidad and Tobago, your country has done very well in this pandemic and this is because of your leadership, even without vaccines using simple public health solutions we can see from your own experience that this virus can be controlled," said Ghebreyesus.