A crew member aboard the Disney Fantasy cruise liner, which is off Trinidad's north coast with 49 Trinidadians aboard, has posted these images on his social media site.
The images were posted at around 10a.m. today.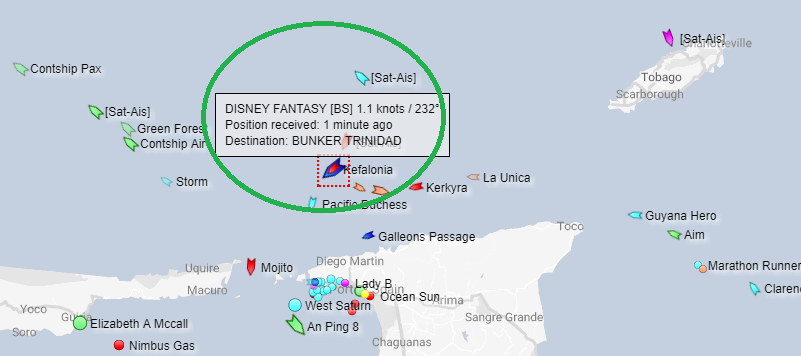 Anirudh Iyengar wrote: "The Disney Fantasy is currently refuelling at an oil rig in Trinidad and Tobago. She is on a cruise to repatriate all Caribbean crew members but Trinidad is the only government who have refused to take their citizens. They are at the door step of their country but still so far. We are all with them at this time."
Iyengar is the Service Excellence Trainer aboard the vessel, according to his bio.
The Disney Fantasy is being allowed to refuel in T&T waters but is not being allowed to dock.
Nationals aboard the ship have for weeks been pleading their cases to National Security Minister Stuart Young to be allowed to return home and subject themselves to quarantine, since there are multiple facilities in Trinidad and Tobago where they can be accommodated.
The government has refused, citing its hard border closure policy.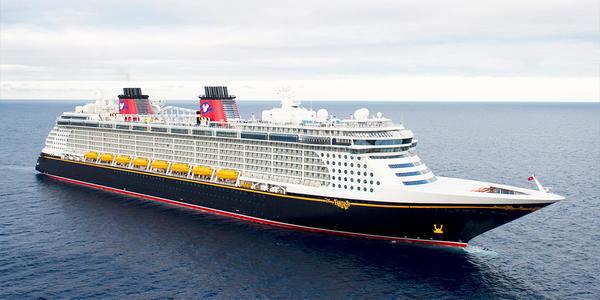 The cruise ship is expected to sail on the Mexico, with the Trinidadians aboard.
The Disney Fantasy and Royal Caribbean's Vision of the Seas have been repatriating cruise ship workers living in the Caribbean.
The Disney Fantasy last stopped in Grenada after going to St Vincent and Dominica to allow the islanders to disembark.
The Royal Caribbean ship is carrying 394 nationals.
All the Trinidadians are workers.