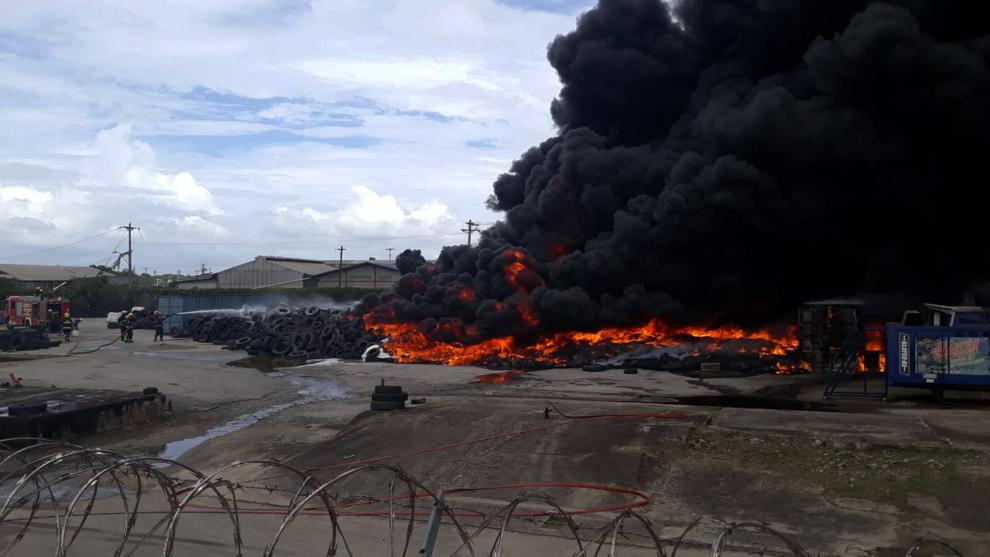 Protesters have set fire to a stockpile of tyres on the Sealots compound of the Solid Waste Management Company (SWMCOL).
The company issued a statement at 1.30p.m to report that the fire was burning at its Transfer Station Tire Recycling Facility.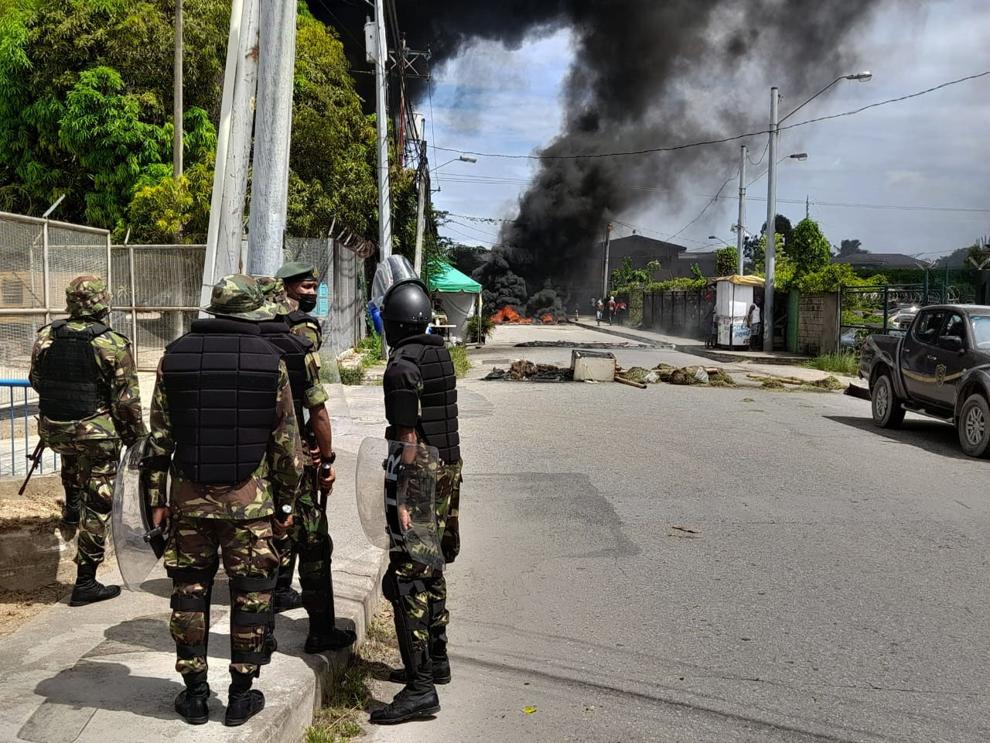 "Reports indicate that after a failed attempt to remove tires to fuel today's protest on the Priority Bus Route and Eastern main Road, the stockpile was set ablaze by residents.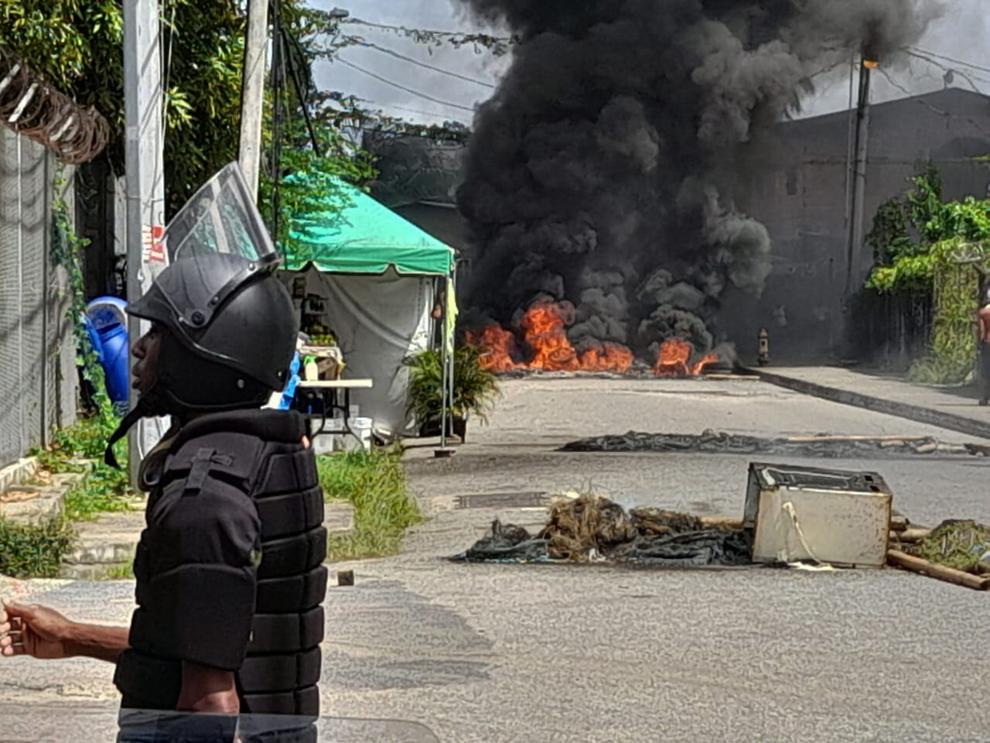 As a result, those using the Beetham Landfill have been rerouted to the Guanapo or Forres park landfills.
And residents and commuters in the area have been advised to exercise caution.
Meanwhile, members of the Defence Force have deployed at several hot spots in an attempt to quell the protests.