Tropical Storm Warning #1 - Orange Level
in effect for Trinidad and Tobago
Issuance time (local time) Mon, Jun 27, 2022 5:17 PM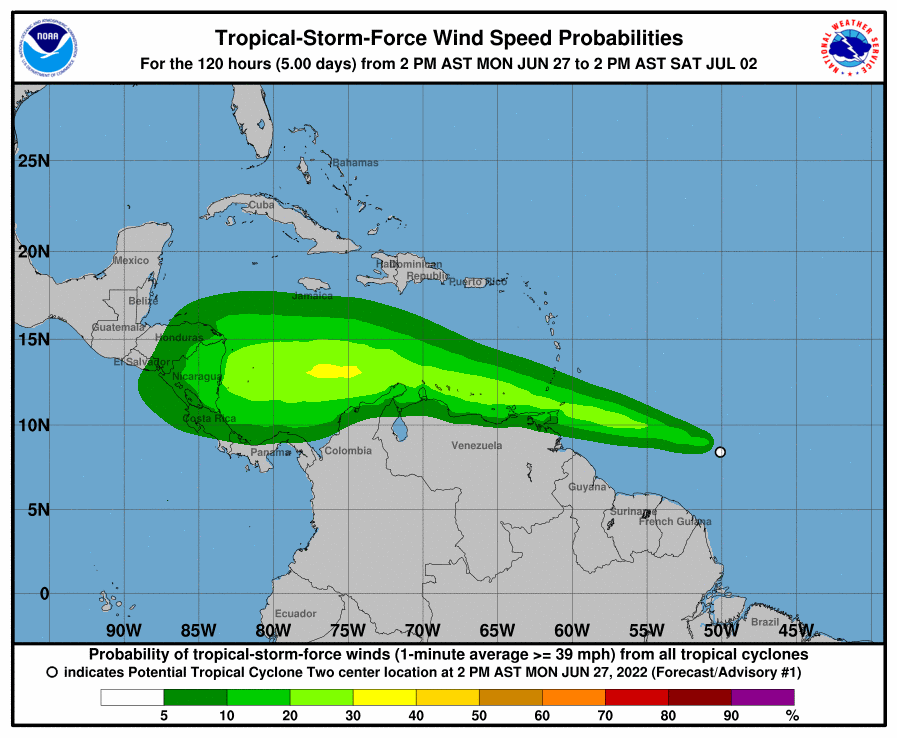 Description: The Tropical wave located east of Trinidad and Tobago has been upgraded to Potential Tropical Cyclone #2 (TC#2). This means that the system is not yet a Tropical Cyclone but has the potential to intensify in a TC in short notice. As a result, Trinidad and Tobago has been put under a Tropical Storm Warning.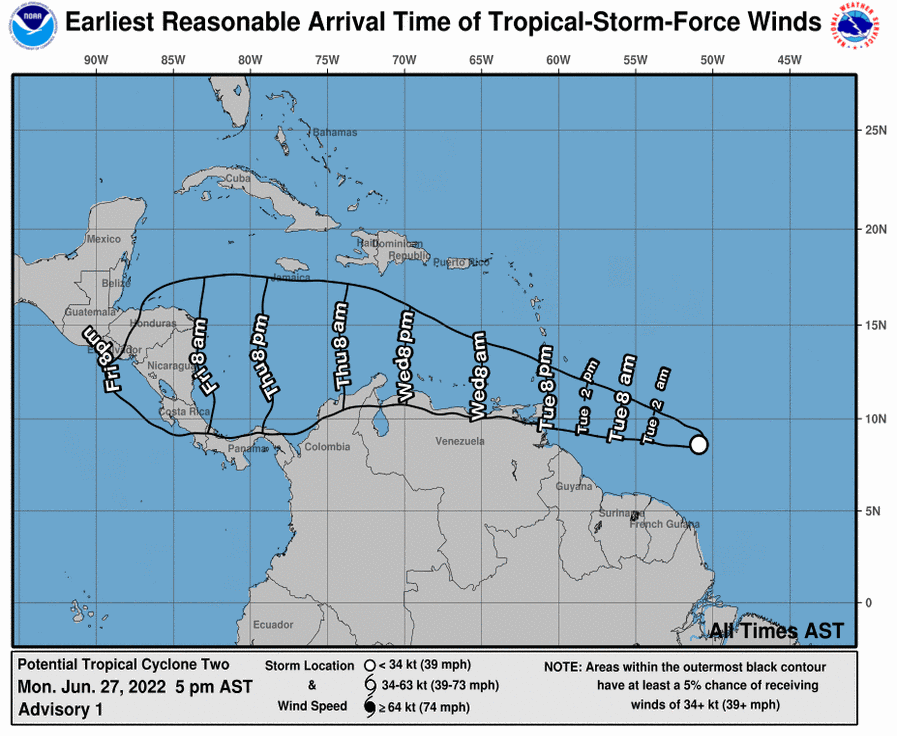 A Tropical Storm Warning means that storm conditions are likely over the warning area within 36 hours.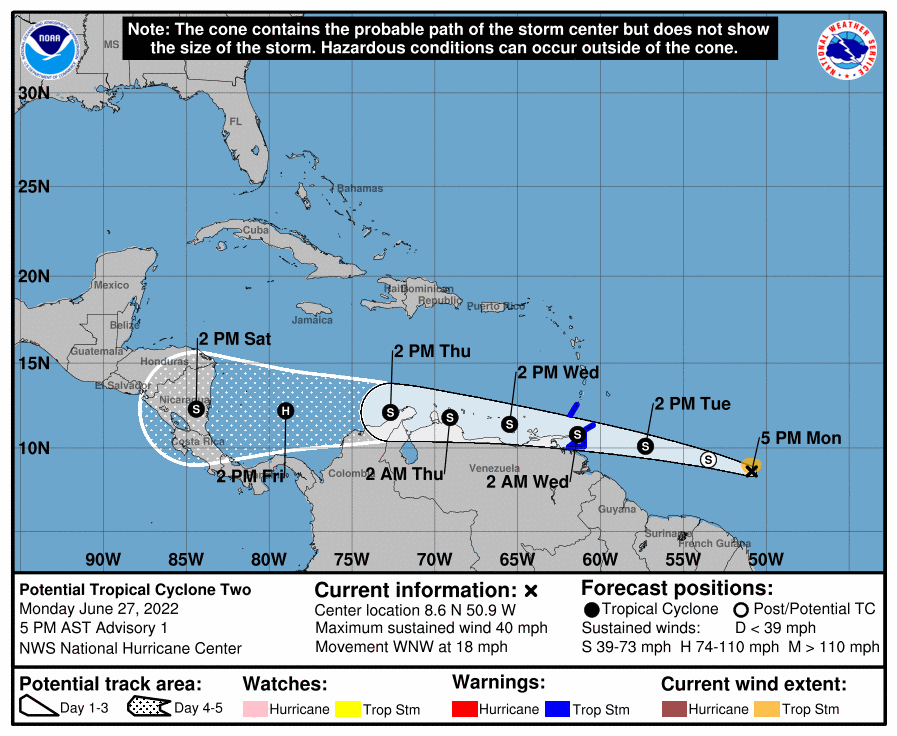 Periods of heavy to intense showers and/or thunderstorms are likely, which can result in rainfall accumulations in excess of 3 inches. Gusty winds in excess of 70km/hr can be expected. These wind gusts are capable of breaking tree branches, displacing unsecured roofs and loose outdoor objects, and can even topple over unhealthy trees.
The risk of landslides/landslips is likely in areas so prone and sea conditions can become occasionally rough. An update will be issued at 8pm.
The system will take the name Bonnie. To become designated as Bonnie, the storm must have sustained winds of at least 39 mph. If the hurricane hunters find winds of less than 39 mph, it could first become a tropical depression, but tropical depressions are given numbers; it won't get a name until it's at least tropical-storm strength.